How important is it that you optimize your videos for YouTube search? One glance at the statistics, and the answer becomes apparent:
According to YouTube statistics from January 2018, people spend over 1 billion hours every single day watching video content on this platform.
In the US alone, over 180 million people use YouTube to watch entertaining and informative content.
Most businesses recognize the huge potential YouTube provides, when it comes to building brand awareness, reaching out to their target audience, and using the platform to drive qualified traffic to their offers and exponentially increase their revenue.
If your business doesn't already have a YouTube channel, what are you waiting for? Those numbers seem very convincing to me.
With the number of videos uploaded daily on YouTube, there's an avalanche of content for an average viewer to choose from.
So, if you do have a YouTube business channel, the question you should be asking yourself is:
"How do I get all those people to watch MY videos?"
Obviously, you need to create great content on a regular basis. However, that's only half the battle.
To ensure that your audience actually finds the videos that you've uploaded, you need to make sure that each end every one of your videos is optimized for YouTube search.
How do you do that? Here are 6 tips that will help you keep your videos optimized and ensure that your content appears on the top of the YouTube search results whenever a user types in a relevant keyword.
1. Video Title
Just think about what you do when you're searching for new content on YouTube. You type the keywords, and as the results are displayed, quickly scan the different video titles to find the one that best matches what you were looking for.
Nobody has the time, or the patience, to watch a few minutes of a dozen videos, before they pick the one to watch all the way through. People usually choose the content depending on the title (and the thumbnail image, which we'll get to in a moment).
In other words, the video title plays a huge role whenever a person is choosing to watch one video over the other. So, in order to optimize your videos for YouTube search, the first thing you should consider is coming up with a compelling title that accurately describes the content.
One thing to keep in mind is that, the closer your video title matches the term a user type in the YouTube search bar, the higher the chance that they'll find and click on your video:
2. Video Description
YouTube allows you to write descriptions for your videos of up to 1,000 characters. Yet, that doesn't necessarily mean you have to use up all that space.
In fact, you should keep the first two lines of your video description relatively brief. In most cases, the users will only see around 150 characters as a snippet. To see the rest, they'd have to click "show more".
And, I'm sure I don't need to stress the fact that YouTube is a visual platform, so you can be sure that in most cases, nobody's going to read a 1,000 essay of a description. Most people will just watch the video to see what it's all about.
Don't get me wrong, that doesn't mean descriptions aren't important. In fact, it's quite the opposite.
If the user is trying to decide between several videos, the description might very well be what convinces them to watch your content instead of someone else's.
Furthermore, including relevant keywords in your video description has been shown to boost the videos' rankings for that search term.
Don't be tempted to stuff your description with keywords. That will only backfire. Use natural language to give your viewers a brief overview of the video.
Another thing to keep in mind is that you can include links as a part of the video description, so depending on the content, you might want to include a CTA and send the viewers to your website, one of your offers, or your other social media accounts.
3. Tags
Tags are frequently overlooked by inexperienced content creators. However, if don't tag your videos, you're making a grave mistake.
The end users don't see the tags, so you might think: "What's the point of tagging my videos in the first place?"
Well, YouTube users might not benefit from tags… But, they are an essential tool YouTube algorithm uses to classify the content of your videos.
YouTube's goal is to show its users content they're most likely to be interested in, based on their viewing history. In order to do so, it relies on the tags from a specific video to show it to users who have enjoyed similar content in the past.
That's why they're important for YouTube search optimization. If you're using relevant tags on your videos, you're improving the chance that the users who are genuinely interested in the topic will actually be shown your content in the YouTube search results.
Here's an example of a couple of tags that backlinko's ads to its videos on YouTube:
Once again, don't just slam down tags to boost the visibility of your videos, if they aren't related to your content. Regardless how clever you are, Google algorithms will eventually catch on, and might penalize you for it.
To sum it up, you should definitely make sure that you tag all your videos, but only use the ones that are relevant to your content.
4. Category
When you upload a video, you have the option of selecting the appropriate category for it to appear it. Categorizing your videos is another effective way to broaden your reach by tying them to similar content on YouTube.
To select the category for your video, while editing it in the Creator Studio, simply navigate to "Advanced Settings" and select one of the 15 categories YouTube has available.
The categories are kind of wonky, especially from a business perspective, so you might find it difficult to pinpoint which category your video best fits in.
In that case, it might be helpful to do the research and figure out what type of content the most popular creators in each category produce, what type of audience they're targeting, and what's the length, format, and production value of videos in a specific category.
This will help you more accurately determine which category your videos belong to, which will ultimately help get your content in front of more viewers.
5. Thumbnail Image
Aside from the title of the video, the thumbnail image is the first thing a YouTube user sees while scrolling through all the videos in their YouTube search results.
The thumbnail should grab the viewer's attention by giving them a better idea of what the content is all about.
Letting YouTube auto-select a thumbnail is generally a very bad idea. It will randomly capture a moment from your video…
Instead, you should invest time and effort to find or create an appealing image that is in line with your content. It also needs to entice the viewers to click on the video and watch your content.
Your video thumbnail is the main image viewers see when scrolling through a list of video results.
Along with the video's title, that thumbnail sends a signal to the viewer about the video's content. Hence, it can greatly impact the number of clicks and views your video receives.
Here's an example of backlinko's custom video thumbnails:
Nowadays, everyone uses custom thumbnails, and for a good reason too. YouTube's official Creator Academy states that "90% of the best performing videos on YouTube have custom thumbnails".
Recommended image size for custom thumbnails is the 1280×720 (16:9 ratio). These images are up to 2MB large and saved in a .jpg, .gif, .bmp, or .png format.
The reason to follow these recommendations is simple. You want your thumbnail image to be the highest quality, regardless of the device someone is using to search for your content.
Note: You will need to verify your YouTube account in order to be able to start using custom thumbnails. Click here to see YouTube's instructions on how to verify your account.
6. Subtitles & Captions
Subtitles are not only great for viewers whose native language isn't the same as the one spoken in the video.
They are also beneficial to you as a content creator, because they help optimize your videos by highlighting relevant keywords.
To add subtitles to your videos, you will first have to upload a supported text transcript or timed subtitles file.
Once again, you want to navigate to your "Video Manager" in the Creator Studio. Select "Videos" on the left-hand side and find the videos you want to add subtitles or closed captions to.
Then, click the arrow pointing down, next to the edit button below the video, and choose the "Subtitles/CC" option:
You'll then see the following options for adding subtitles or closed captions:
  

Upload a file

  

Transcribe & auto-sync

  

Create new subtitles or CC
The first option will require you to upload a complete text transcript or timed subtitles file. You can see which formats are supported here.
The second options lets you type or paste in a full transcript of the video. Then, YouTube will automatically take care of subtitle timings.
If you choose to create new subtitles or CC, YouTube will let you type them as you're watching the video.
In my opinion, this is the easiest option, since YouTube will provide an auto-generated transcript of the video.
Although it's usually not 100% on-point, it will definitely save you a lot of time.
Start Optimizing For YouTube Search Today
Optimizing your videos for YouTube search might seem like extra work you're just making up for yourself… However, it can and will definitely pay off in the long run.
Like I mentioned in the beginning, it helps to understand that the amount of time people spend on YouTube rivals the time spent watching mainstream television.
In other words, most of your target audience is already on YouTube. They are enjoying hours of content every single day. Therefore, it pays to invest time end effort to ensure that they're watching your content.
Once you reach a decent number of viewers and subscribers, you'll experience a significant growth in your monthly website visitors and a huge boost in your sales.
If you want to learn how to leverage the full potential of YouTube to grow your business and scale your profits, click here to sign up for my Video Ads Hack course.
This comprehensive video course teaches the A to Z of YouTube marketing, along with tips & tricks that will help you optimize your campaigns and shoot your sales and conversions through the roof.
Click here to get instant access to the Video Ads Hack course and start growing your business with YouTube today.
About The Author
Your Millionaire Mentor
Shaqir Hussyin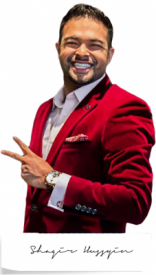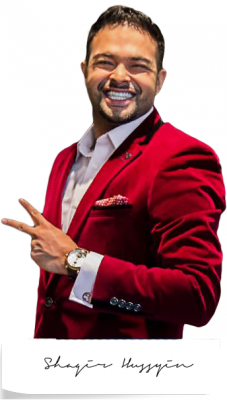 Shaqir Hussyin is the founder and CEO of WealthAcademy.com & Funnels.com. Nicknamed the "Backpack Millionaire", he's invested $350,000 into his own education and training. Whilst traveling to 100+ countries, Shaqir has built over 10+ million dollar brands and attracted over 500,000+ subscribers.
His signature program is now available: Max Income System; 14 Simple Steps To Making Your First Income Online.
Shaqir is also a highly sought-after speaker and direct response "Sales Funnels" global leader. Shaqir's work has impacted over 100,000 businesses in 65 different countries. Connect with Shaqir on Instagram, YouTube, LinkedIn & FB Group.
https://wealthacademy.com/wp-content/uploads/2018/04/6-Quick-Tips-to-Help-You-Optimize-Your-Videos-for-YouTube-Search-WA-BLOG-POST.jpg
448
807
Shaqir Hussyin
https://wealthacademy.com/wp-content/uploads/2018/02/logo-plain.png
Shaqir Hussyin
2018-07-22 20:08:39
2018-12-20 11:24:11
Youtube Search: 6 Quick Tips to Help You Optimize Your Videos