If you're working on establishing your business' YouTube presence, then you absolutely have to know about this simple trick. YouTube End Screens literally take 2 minutes to set up, and can help you get a ton of new subscribers and drive more traffic to your website.
If you're not using YouTube End Screens, you're leaving thousands of highly engaged viewers to wander around the platform.
Why not give them an incentive to keep interacting with your content and your business, instead?
Currently the second largest search engine in the world (Google firmly holds the #1 spot), YouTube has immense potential for companies and marketers looking to drive an enormous amount of highly-targeted traffic to their content and offers.
Here are some numbers to give you a better idea of just how important it is for today's businesses to have a solid presence on YouTube:
A relatively new addition to the YouTube arsenal, YouTube End Screens were developed to replace the outdated annotations.
Thanks to this neat feature, you are now able to direct more of your YouTube viewers back to your website.
This helps increase your monthly visits, boosts sales, and can skyrocket your revenue.
So, let's take a look at what YouTube End Screens are, why you should start using them, and how to add them to your videos.
Why YouTube End Screens?
Before YouTube End Screens came into play, the best way to grab the viewer's attention and get them to click on calls-to-action in your videos was through annotations.
YouTube annotations are basically clickable rectangular popups with text inside.
They appear after a certain point in the video and encourage the viewer to click the text to check out another video or an offer.
Here's an example of a YouTube video with annotations:
As you can see, it can be really frustrating when a bubble of text suddenly pops up. It covers most of your screen, preventing you from actually enjoying the content.
Of course, YouTube gives the user an option to turn off annotations. However, from the channel owner's perspective, that kind of defeats the purpose.
If annotations are turned off, the user simply won't see your CTA. Ever. 
That's one of the reasons why YouTube tried to come up with a better alternative.
The other being the fact that annotations only work on desktop, meaning users on mobile devices aren't able to click on them and visit your website or another video you linked.
Another option for the content creators was to include a CTA overlay:
They work on mobile, which is fantastic. The trouble, however, is the fact that they don't exactly stand out, especially on devices with smaller screens.
These CTA Overlays are essentially a few lines of text with an image is the element that's supposed to grab the viewer's attention.
They didn't prove to be particularly effective, and there's also the fact that you needed to create the video as an ad in order to get access to CTA overlays in the first place.
Lastly, you could opt to add YouTube Cards to your videos, which are arguably even harder to spot than CTA overlays.
When they were first added, you could use them to add an image of your product, a headline, and a proper CTA.
Nowadays, they're reduced to a simple line of text, and are most commonly used to suggest similar videos to watch.
And, they only show up for a few quick seconds before they disappear.
To sum it up, YouTube recognized that content creators had very limited options when it comes to adding a CTA to their videos, which people could click on, regardless of the device they're using.
Their response: End Screens – a new feature that allows you to quickly and easily add a call-to-action to your videos, that looks amazing and works the same on all devices.
What Exactly Are YouTube End Screens?
As the name suggests, End Screens are clickable CTAs that appear at the end of your videos. YouTube End Screens can have up to four elements.
The two on the left side can be used to feature the subscribe button for your channel and a link to your website, while the elements on the right-hand side have to feature content.
Here's what a typical End Screen looks like:
When you mouse over the channel icon, the channel's description pops up, along with the subscribe button.
The same thing happens when you mouse over the website CTA (without the subscribe button, obviously), and the user can click anywhere on the CTA to URL you inserted in the call-to-action.
How to Add YouTube End Screens to Your Videos
Like I said at the beginning of this post, YouTube End Screens are super-simple to set up.
To begin, open up YouTube, click on your account in the top-right corner, and then click "Creator Studio".
You will be redirected to your YouTube dashboard, where you can customize a bunch of different things for your account. Right now, we'll focus on adding YouTube End Screens to a video you previously uploaded.
From the left-hand sidebar, click on the Video Manager, and select videos to see all the videos you currently have uploaded to your channel
Then, select the video you want to add the YouTube End Screen to, choose the time when you want the end screen to appear, and simply click the "End screens & annotations" on the very top of the page.
Now, to the right of the video, you will see the "Add element" button.
Click it to select and configure YouTube End Screen elements. You can also see the preview of your end screen on this page, so you'll know exactly what the End Screen will look like to your viewers, before you save the changes.
Like I mentioned before, there are 4 elements available for each End Screen:
Let's briefly go over all of the options available.
Video or Playlist
This option allows you to suggest one of your other videos to the viewers to watch next. If they click on the CTA for another piece of content, that video will immediately start playing in the same tab.
YouTube gives you the option to choose between your recently uploaded video, or select a video or playlist you want to feature.
If you prefer, YouTube can automatically select one of the videos from your channel, based on the users viewing history.
YouTube End Screens must feature at least one video or playlist element, so you'll have to either select a video to showcase on your End Screen, or let YouTube do it for you, if you want to use the End Screen to promote your channel and include a link to your website.
Subscribe
This option allows you to add your channel icon on the End Screen, which, when moused over, will provide your channel information and display a subscribe button your viewers can click on.
There not much you can customize here, apart from your channel's icon.
To do so, simply click on your account image in the top right corner to go to the "about me" page of your Google account. Click the default image or the one you are currently using, and simply upload the one you would like to have featured on your End Screen.
Channel
This option allows you to promote another YouTube channel. You can also include a custom message that your viewers will see before they click the CTA.
This might not seem like a particularly useful option, but it can come in handy if you have a second channel and you'd like to promote it, or want to promote a channel of one of your business partners, who will return the favor.
Link
Finally, we've come to the most important part. This is where you'll add your website's URL and use it to drive qualified YouTube traffic to your offers.
However, as you might have noticed in the previous image, this option is not enabled by default.
In order to add a CTA for your website to the YouTube End Screen, you'll need to join the YouTube Partner Program and have your channel verified first:
Basically, what this means is that you'll have to sign up for an Adsense account. Then, you'll need to enable monetization on your channel.
Click here to see detailed instructions on how to apply for the program and activate Adsense.
As far as monetization is concerned, simply navigate back to your Creator Studio.
Click on Channel, and under "Status and features" find monetization and click "Enable".
As long as your channel doesn't have any copyright strikes and complies with YouTube's community guidelines, you'll have no trouble enabling monetization.
Next, you'll need to set up an associated website. Among other things, you'll be using it for the End Screen.
To do that, from your Creator Studio select "Channel" and from the drop-down menu click on "Advanced". Then, simply add your website's URL in the "Associated website" field.
You will be required to verify ownership of your website. You can select from multiple verification methods.
For example, a HTML file upload or domain name provider. All of the verification options are simple and quick to complete.
Finally, all the preparations are complete and you're ready to start creating amazing YouTube End Screens.
That said, there are a couple of things you need to keep in mind, in order to get the results you're hoping for from your YouTube End Screens.
Tips To Help You Optimize Your YouTube End Screens
Plan out your CTA
Have a clear goal in mind in terms of what you want the viewers to do after watching a specific video on your channel.
Do you want to encourage them to consume more of your YouTube content? Is you main goal to generate more leads?
Or, perhaps you want to send them straight to one of your offers and score a sale?
Is the goal in line with the content in the video?
Your content needs to be aligned with the CTAs in the End Screen.
The viewer needs to feel like it's the logical next step to take.
Don't forget mobile
Keep in mind the type of device your target audience is using to interact with your YouTube content.
Sending desktop users through your entire sales funnel might be fine. However, it's a bit more difficult to navigate through a complex funnel on a smartphone or a tablet.
If you're targeting mobile users, send them to one of your landing pages and have them opt-in.
This way, you can gradually introduce them to all your different offers through your email campaign.
Give them time to click your CTAs
The YouTube End Screens can show for up to 20 seconds. You want to take that advantage to give the viewer enough time to click on one of your CTAs.
Why? Because it takes a few seconds for the viewer to adjust from the content to the Ending Screen. And, they need a few moments to gauge all available options.
You want to give them enough time to read the description of your link and your channel. This helps ensure you're getting as many subscribers and new website visitors from your End Screen, as possible.
Final Thoughts
YouTube End Screens are smarter, easier to set up, and more effective way to get your viewers to click on your calls-to-action.
The initial setup might take a while… However, you only have to complete it once. After that, they take less than 2 minutes to add to a video.
Seen as they provide an enormous opportunity to grow your business, it's not something you can afford to ignore.
By following the steps I outlined in this post, you'll be able to start taking advantage of this amazing feature. This will give you the edge over your competitors, and allow you to generate more leads and drive more sales from YouTube.
That said, End Screens are just one of the ways you can use the world's second largest search engine to scale your business and skyrocket your income.
If you want to learn everything about YouTube advertising, I highly recommend checking out my Video Ads Hack course.
This comprehensive video course teaches everything you need to know about creating, running, and optimizing YouTube ads and shows you all the tips & tricks that will help you leverage this platform to take your business to a whole new level.
Click here to get instant access to Video Ads Hack course and learn how to scale your business to six figures with YouTube.
About The Author
Your Millionaire Mentor
Shaqir Hussyin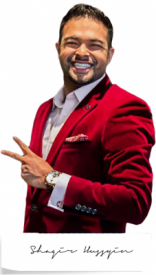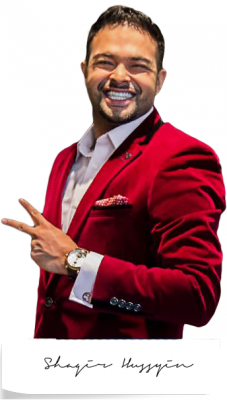 Shaqir Hussyin is the founder and CEO of WealthAcademy.com & Funnels.com. Nicknamed the "Backpack Millionaire", he's invested $350,000 into his own education and training. Whilst traveling to 100+ countries, Shaqir has built over 10+ million dollar brands and attracted over 500,000+ subscribers.
His signature program is now available: Max Income System; 14 Simple Steps To Making Your First Income Online
Shaqir is also a highly sought-after speaker and direct response "Sales Funnels" global leader. Shaqir's work has impacted over 100,000 businesses in 65 different countries. Connect with Shaqir on Instagram, YouTube, LinkedIn & FB Group.
https://wealthacademy.com/wp-content/uploads/2018/04/YouTube-End-Screens-How-to-Use-Them-to-Drive-More-Traffic-Generate-More-Sales-from-YouTube-WA-BLOG-POST.jpg
448
807
Sohail Irfan
https://wealthacademy.com/wp-content/uploads/2018/02/logo-plain.png
Sohail Irfan
2018-07-23 20:33:06
2018-12-20 11:23:56
YouTube End Screens: How To Drive More Traffic & Generate More Sales