Did you know there are 4 key types of video ads in which you can invest on YouTube for your business but h
ow many have you tried before? Do you know what's the difference between all the different types of ads on the platform? 
This article will answer those questions, and hopefully help you take advantage of YouTube to grow your business and scale your profits.
Now, I'm sure you know that YouTube advertising has the potential to help your business grow at an incredible rate.
Whether you want more people to engage with your content, build brand awareness, or simply drive more traffic to your offers and increase sales…
Different types of YouTube ads can help you do all that. AND, for a fraction of the budget you'd spend on Facebook or Instagram ads, for example.
That said, there are different types of YouTube ads to choose from. Depending on your campaign objective, some will yield better results than others.
So, let's take a look at what YouTube has to offer in terms of advertising on this platforms.
Hopefully, this will help you determine which youtube advertising formats or types of ads you can use that may appear next to your videos when you've turned on video monetization.
Let's Look At What's New With YouTube Advertising For Your Business Using The 4 Types of YouTube Video Ads Available
#1 In-Stream YouTube Ads
In-stream ads show as the user is consuming other content. In other words, these ads run before, during, or after other YouTube videos.
These ads strike the perfect balance between what the advertiser wants to accomplish, and what the users want to watch at any given point in time.
They are skippable. What exactly does that mean?
Well, the user basically has to watch the first 5 seconds of the ad… However, after those 5 seconds, they can choose whether they want to continue watching it, or skip the ad entirely and return to watching the content they were enjoying.
Essentially, this means you have only 5 seconds to convince someone to watch your ad all the way through.
However, it's important to note that they are charged using a Cost-Per-View (CPV) model.
In other words, you do not risk losing money if someone chooses to skip your ad. You are only charged if someone watches at least 30 seconds of your ad before skipping.
And, of course, if they watch the entire ad, that's less than 30 seconds long.
Here's an example of an in-stream app from Grammarly, an online proofreading software:
Notice the "Skip Ad" button in the bottom right corner. Apart from giving the user the ability to choose if they want to see the entire ad, in-stream ads also showcase the advertiser's website and allow the viewer to click the annotation on the video to check out the product or service featured in the ad.
When to use In-Stream Ads
It's best to use In-Stream ads if you want to get high impressions, build brand awareness, and simply introduce new people to your business.
As far as targeting goes, you can show in-stream ads to people who:
  

Type in a specific keyword in the YouTube search bar

  

Are viewing similar content

  

Are consuming content on a particular channel (placement)

  

Have visited a specific web page (i.e. your website)
#2 In-Display YouTube Ads
These types of YouTube ads show up on the sidebar while you're watching a YouTube video, on the very top of your suggested videos.
This doesn't interfere with the user's experience, while still grabbing their attention while they're consuming other content.
These ads are displayed just like other regular content, except they feature a small label and advertiser's name, letting the users know that they're clicking on an advertisement.
Here's an example:
An In-Display ad can redirect the user to the advertiser's YouTube channel, when they can watch the add and interact with other content, if it manages to grab their attention and spark their interest.
Unlike In-Stream ads, In-Display ads aren't designed to send an interested viewer to a landing page or another website, but are instead bent on keeping the viewer on YouTube.
While In-Stream ads attempt to immediately grab the user's attention and stimulate them to take action and check out your offers, the main goal of In-Display ads is to get the users to consume your content and interact with your business, without having to leave the YouTube environment.
That's the biggest difference between these two types of YouTube ads.
When to Use In-Display Ads
Use In-Display ads when you want to draw more attention to your YouTube channel, quickly acquire new subscribers, and get more people to consume your content.
Quick tip: Although In-Display ads don't directly send users over to your website, you can still include calls-to-action as links in the video's description, and add annotations to the video.
Since In-Display ads are displayed as regular content, you should pay close attention to your ad's thumbnail image.
#3 In-Search YouTube Ads
As the name suggests, In-Search ads are those that appear on the top of search results, when a user types in a specific keyword in the YouTube's search bar.
They appear above the content, and like In-Display ads, feature an "AD" box and the advertiser's name.
The users can also see the number of views the ad has at that point in time.
Here  are two In-Search ads that are using "google glass" as a relevant keyword:
These types of YouTube ads can be used both to bring viewers to your YouTube channel, as well as send them directly to the offer, either by featuring the CTA in the description, or using a clickable overlay while the video is playing.
When to Use YouTube In-Search Ads
In-Search ads work best when your goal is to introduce people to your YouTube content.
Unlike in-stream ads, they don't interrupt the user's viewing experience.
They're most effective if you're looking to expand your target audience and draw new people in, since by using relevant keywords, you can have them show to people who are searching for content on YouTube similar to what you're creating on your channel.
Just make sure to have a strong CTA in your video, an appealing image for your thumbnail, and an enticing title for your video that will persuade the user to check out your ad.
#4 YouTube Bumper Ads
This is, in my opinion, the most interesting out of all the various YouTube ad types.
Bumper ads are just six-second long. They are played on the end of another YouTube video.
Admittedly you wouldn't normally run them as stand-alone ads… However, they can be a great addition to your existing YouTube advertising campaign.
Their primary use is to boost brand awareness and spread your brand's message.
Six seconds might not seem like an awful lot of time, but you can say more than enough to shift the reader's attention from the content they're expecting to play next, and get them to start thinking about your business.
Here's what Google has to say about bumper ads:
Here's an example of a bumper ad ran by Amazon, for their Amazon Prime service:
Bumper ads were built with shorter sessions in mind, and are typically run after shorter videos or songs, and are a great way to introduce the people that don't have the time or the attention span to watch longer videos, to your business.
As you can see, six seconds was all it took to get the message across and remind people of the service Amazon Prime offers.
When to Use Bumper Ads
Like I mentioned, it's best to use bumper ads to complement your existing campaigns. They're effective for driving upper-funnel goals like ad recall and boosting brand awareness.
Scale Your Profits With YouTube Ads
Hopefully, you now have a better idea of the different types of ads available on YouTube. So, consider your goal, and use the appropriate ad type.
Ready to start leveraging YouTube advertising to grow your business and scale your profits? Then check out my Video Ads Hack course.
This comprehensive video course teaches the A to Z of YouTube marketing, along with tips & tricks that will help you optimize your campaigns and ensure you get an excellent return on your investment.
Click here to get instant access to the Video Ads Hack course and learn the secret of YouTube advertising in just 5-8 hours.
About The Author
Your Millionaire Mentor
Shaqir Hussyin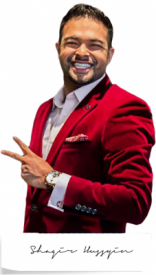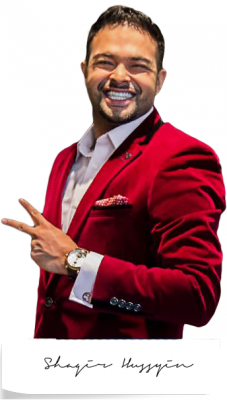 Shaqir Hussyin is the founder and CEO of WealthAcademy.com & Funnels.com. Nicknamed the "Backpack Millionaire", he's invested $350,000 into his own education and training. Whilst traveling to 100+ countries, Shaqir has built over 10+ million dollar brands and attracted over 500,000+ subscribers.
His signature program is now available: Max Income System; 14 Simple Steps To Making Your First Income Online.
Shaqir is also a highly sought-after speaker and direct response "Sales Funnels" global leader. Shaqir's work has impacted over 100,000 businesses in 65 different countries. Connect with Shaqir on Instagram, YouTube, LinkedIn & FB Group.
https://wealthacademy.com/wp-content/uploads/2018/07/4-Types-of-YouTube-Ads-To-Use.png
315
560
Shaqir Hussyin
https://wealthacademy.com/wp-content/uploads/2018/02/logo-plain.png
Shaqir Hussyin
2019-03-23 21:30:39
2019-03-24 01:26:50
4 Types of YouTube Ads To Use