It's no secret that Facebook's always been primarily concerned with the user experience. Hence, they are always implementing new features that help make the time you spend on the platform more enjoyable. One such recently added feature is Facebook ad transparency.
Essentially, Facebook ad transparency means that every user has access to more information regarding the ads they see on Facebook, as well as businesses and organizations with pages on the platform.
Here's the official announcement, posted on June 28th on the Facebook Newsroom.
There's recently been a lot of noise regarding Facebook. I'm sure you've at least heard about the data breach "incidents".
So now, Facebook's trying even harder to live up to the expectation of its end users, in order to regain the credibility.
One of the common criticisms of the platform is that it wasn't paying enough attention to advertisers' behavior.
People were (and many still are) concerned about businesses and individuals spreading messages of hate, running misleading advertisement, or misusing their Facebook data to target them with certain types of ads.
The response from Facebook's COO, Sheryl Sandberg, clearly shows that they're aware of the problem and are actively working on a solution:
"We underinvested in prevention. We underinvested in proactively policing the ecosystem we have built."
What's Different Now, With The Facebook Ad Transparency? 
Like I said, the users now have access to a lot more information regarding ads businesses are running on the platform.
For example, say someone visits your business' Facebook page.
Now, Facebook ad transparency allows them to simply click the "Page Info and Ads" tab to see all your currently active ads.
They can also see other relevant information about your business.
This allows you to see any recent name changes, and when the page was first created.
In their official statement, Facebook claims they'll be adding more info to these pages in the future.
But, let's get back to ads for now.
When someone clicks the "Info and Ads" tab on your page, they'll be able to see all your currently active ads.
This includes ads that aren't shown to them. In other words, literally anyone can view all your ads at anytime.
Regardless if they're among the people you're targeting with said ads… Facebook ad transparency applies to ALL users.
Now, it's vital to understand that this doesn't simply give them insight into your Facebook ad strategy.
In fact, this gives them a certainly level of "control" over the ads they expect to see on the platform.
More specifically, they can sort all your currently active ads and flag any one they deem inappropriate, for whatever reason (explicit, violent, misleading, sexual, etc.)
Big Announcement Regarding Political Ads
Believe it or not, one of the things Facebook's been accused of is allowing advertisers to "swing" presidential elections, simply by failing to regulate the matter.
In response, they've decided to "shed the light on Ads with political content". 
What this means is that U.S. based users will be able to see who is paying for a particular political ad, and how much money they're investing in the platform overall.
Simply navigate to Facebook's ad archive, type in a keyword, and the ads will show up. As you can see in the image, it says who the ads were paid for.
Essentially, this means there's no more funding political campaigns from the shadows. Everything's transparent, and literally anyone can access this information.
This is just the first step however. The same feature should be available soon for Brazil, due to its upcoming election this fall.
Hopefully, the entire world will soon have access to this crucial information.
Apparently, the Cambridge Analytica scandal was a good wakeup call for everyone at Facebook.
The Facebook ad transparency feature was born as a result, after all.
And I'm sure Zuckerberg would like to avoid future dealings with the Congress, if possible. 🙂
Now, How Does All Of This Impact Your Business? 
If you're not running any sketchy ads, you'll be just fine.
If anything, this feature only plays to your benefit by giving you access to more info on your competitors.
Now, I know what you're thinking… But flagging and reporting your competitors' ads isn't a viable strategy.
Anyhow, Facebook will likely review all ads flagged, and won't remove ones that aren't deemed offensive.
That said, you can and should take a look at the advertisements they're running and try to one-up them.
Competitive analysis isn't anything new, but this feature makes analyzing their entire advertising strategy on Facebook soooo much easier.
So far, Facebook hasn't expressed how they're planning on monitoring this type of behavior. Therefore, reviewing your competitors' ads at length is fair game for now.
And it's definitely something you should take advantage of. Just remember, they can do the same and take a quick peak at the ads you're running, too.
One Final Piece Of Advice
It's always a bad idea to "steal" other people's creative solutions.
If your target audience seems an ad that hold uncanny resemblance to a competitor's ad, they'll more than likely consider it a rip-off.
And now, they can even report it, if they were so inclined.
So, when taking a look at your competitors' advertising strategy, don't just "borrow" their solutions.
Try to go deeper than an individual ad itself. Think of why it's working and what types of ads your audience responds to the best.
Then, come up with unique and creative ads of your own that follow these guidelines.
With that said, keep in mind that this feature can give you the edge you need to stay on top of the competition and effectively reach your ideal customers.
I hope you've found this post useful, and that this new Facebook update will play to your business' benefit.
If you have any questions or comments, feel free to drop them in the comment section below!
Want to learn more about effective Facebook advertising? Would you like to get instant access to a decade's worth of knowledge and experience, from "in the trenches" experts, and learn the exact same strategies we used (and still use) to run million-dollar Facebook advertising campaigns?
Then I invite you to join the Wealth Academy Facebook Ads Specialist Certification Program.
You'll get a tested & proven formula for creating, setting up, running and optimizing wildly profitable Facebook advertising campaigns.
This will help you  generate new leads and customers on the platform, and grow your revenue.
Click here to discover how you can become a Wealth Academy certified Facebook Ads Specialist, and run your FB advertising campaigns the way million-dollar campaigns are run.
About The Author
Your Millionaire Mentor
Shaqir Hussyin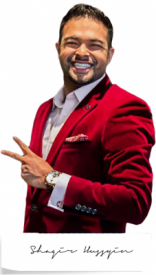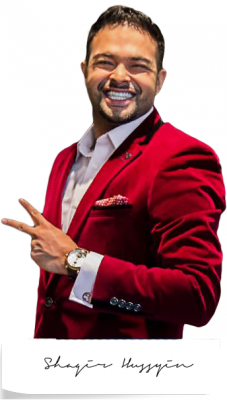 Shaqir Hussyin is the founder and CEO of WealthAcademy.com & Funnels.com. Nicknamed the "Backpack Millionaire", he's invested $350,000 into his own education and training. Whilst traveling to 100+ countries, Shaqir has built over 10+ million dollar brands and attracted over 500,000+ subscribers.
His signature program is now available:Max Income System; 14 Simple Steps To Making Your Income Online
Shaqir is also a highly sought-after speaker and direct response "Sales Funnels" global leader. Shaqir's work has impacted over 100,000 businesses in 65 different countries. Connect with Shaqir on Instagram, YouTube, LinkedIn & FB Group.
https://wealthacademy.com/wp-content/uploads/2018/12/Facebook-Ad-Transparency-Cover.png
315
560
Shaqir Hussyin
https://wealthacademy.com/wp-content/uploads/2018/02/logo-plain.png
Shaqir Hussyin
2018-12-14 11:53:21
2018-12-20 11:09:23
What Is Facebook Ad Transparency And What Does It Mean For Your Business?