Do you ever catch yourself watching the TV and thinking "What is this crap they're spoon-feeding me?" That's exactly what motivated Brian Rose to create & host London Real.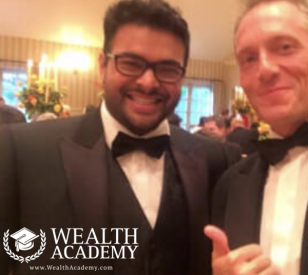 As Brian himself would say, this praise-worthy show "offers a fresh, unscripted and unedited look into the world of real people."
As the name suggests, London Real is structured around real people and their real stories – uncensored, uncut, and unedited.
However, what's even more fascinating to me as an entrepreneur, than the show itself, is the man himself.
Or, to be precise, the fact that he had literally left millions in banking to start this project.
He found great success in the world of banking, but he hated his work and the life he was living.
Which goes to show you the importance of doing what you love. Even if you've got a Million in your bank account, if you hate waking up for work every morning, you're leading a fundamentally miserable life.
Brian Rose of london real realized that, and had decided to follow his passion instead:
I left Millions in banking to inspire millions online. - Brian Rose Click To Tweet
That's just one of his most well-known statements.
Through both his TV show and talking with him in person, I discovered these 5 valuable lessons that made me a better entrepreneur and a better, more fulfilled person.
Here Are The Top 5 Lessons I Learned from The Ironman Brian Rose Of London Real TV And Achieving His Net Worth
We think we can handle all of the information. Our goal is to seek it out, by ANY means necessary. - Brian Rose Click To Tweet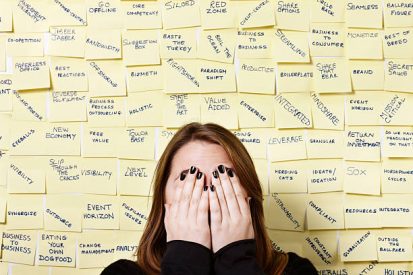 We live in the age of information. We're driven by our insatiable hunger to know everything about all the things that interest us.
And most of us feel other people are responsible for providing us with that information. We expect to be handed the information on a silver platter.
And we firmly believe we'll be able to consume all the info without a problem.
That said, if you're interested in starting your online business – which I'm assuming you are, since you're here – you know that's often not the case.
Information overwhelm is real, and quite common I might add.
It can sometimes even be an impassable barrier for aspiring affiliates, entrepreneurs, and business owners.
There's so much stuff out there. So many different things you need to learn – SEO, PPC, email marketing, content marketing, copywriting, etc.
And the sheer amount of information available on these topics can be intimidating. After all, there's a limit to the amount of info our brains can process.
Not to mention that a large portion of the information you find online is either inaccurate, incomplete, contradictory, or just plain wrong.
So, how do you know which source of information you can trust? For starters, don't just take what self-proclaimed experts tell you for granted.
Always be skeptical and rely on logic and critical thinking. Also, take the time to do your own research and verify the validity of the information.
If something interests you, seek out information about it – by any means necessary. Learn everything you can on the subject.
And always consult multiple sources, to make sure the information you have is relevant and accurate.
Dig deeper than the surface, to uncover the truth.
Meditation is key! I do it 20 min, twice a day, I've done it for 7 years! - Brian Rose Click To Tweet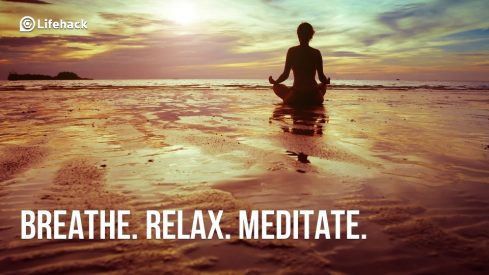 Ironmind Brian Rose Top Recommendation
Life gets tough from time to time.
We all need some extra inspiration and motivation to keep moving towards our goals and stay focused on the task at hand.
If we spend all our energy dwelling on these problems, it will be near impossible to stay productive.
And we all react differently in these situations.
Some people look for inspiration quotes, or watch motivational videos to find the strength to keep going.
Some people like to share their burden with friends and family.
Others, like Brian Rose – meditate.
He even goes as far as to claim that meditation is one of the keys to his success.
The Importance Of Meditation
Well, first, you need to understand what meditation is and is not.
By far the most common misconception about meditation is that you're training yourself to keep you mind blank, empty of any thought.
That's just ridiculous; it's impossible to prevent your mind from thinking.
Instead, what you're doing through meditation is learning how to focus on a single thing at a time – most often your breath.
You're not trying to keep your mind empty. Instead, you're silencing the chaos in your mind. You're sifting through the jumble of thoughts and focusing on just one.
And whether or not you believe in the spiritual aspect, chakras, energy, the Universe, or whatnot – nobody can deny the scientific benefits of meditation.
First, you're exercising proper breathing. Therefore, more oxygen reaches your cells. Secondly, you're practicing focus, which will translate to all areas of your life.
You'll learn how to eliminate distractions and give your undivided attention to whatever it is you're working on, at any given moment.
And meditation isn't as difficult as you might assume. There are tons of guides for beginners online.
Essentially, it boils down to sitting (or lying down) in a comfortable position, in relative piece and quiet, and consciously maintaining your focus on the breath.
You don't have to sit in a lotus position, hold your hands in this or that way, or chant mantras. You can simply take a few minutes to relax and let your mind take a break from the chaos of the daily life.
There's no 'wrong' way to meditate. As long as you're practicing proper breathing and focus, you can create a practice that works for you.
For example, for me it involves praying every single day.
We all want to feel like our work and our lives mean - Brian Rose Click To Tweet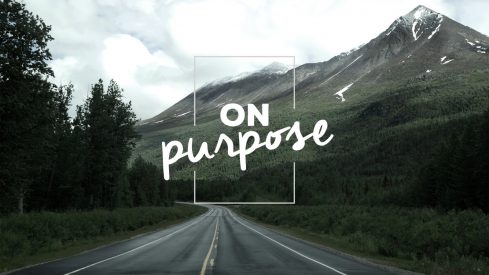 Brian Rose Entrepreneurship Realization
The human race has searched for the "meaning of life" for centuries.
And although there is no definitive answer, I'd venture to say that it's being happy. 
I'm pretty sure Brian Rose would agree with me, as well.
It's a deceptively simple answer, because it can mean so many different things for different people.
However, the end goal, that feeling is always the same.
And as Brian Rose, and I'm sure many others before him, realized – it's not just about money.
Money might be a necessity to live a comfortable life, but it cannot guarantee happiness.
After all, this man left a 10-year banking career behind because he simply felt that there is no point.
His job simply didn't feel fulfilling. It had no meaning, other than making him more money.
And when he stopped to think about it – it seemed that it didn't really matter. Not to him, not to anyone else.
So, instead, he chose to follow his passion. He chose to provide genuine, uncensored information to millions of people all over the world.
The biggest difference with this is that he felt that he's leaving an impact on the lives of other people.
And that's what it's all about. That's what your life and business should revolve around.
Don't just start a business to grow your net worth. Instead, start one for the purpose of helping other people solve their problems, reach their goals, or achieve their dreams.
That's the only way to leave a truly lasting legacy and be remembered long after you're gone.
Love Yourself But Focus On Others
This ties in with what we just discussed.
If everything you're doing in life only contributes to your own wealth and well-being, sooner or later you'll feel empty.
After you reach the point where money is no longer an issue, everything you do will seem meaningless.
The true wealth in life are the people you surround yourself with, who you love and who love you.
Everything else is temporary and insignificant in comparison.
Now, that doesn't mean you should put everyone else's needs before your own.
To truly love someone else, you must first learn to love yourself.
Just make sure that you're not self-centered, and that in an attempt to make your own life better, you're making someone else's worse.
So, love yourself, but focus on others. Treat your friends & family, your customers, and your employees with love and kindness they deserve.
But, don't forget to do the same for yourself. Do this, and you'll feel much happier and way more fulfilled.
You have to show your troops that you're dedicated and have a compelling vision to take them there. - Brian Rose Click To Tweet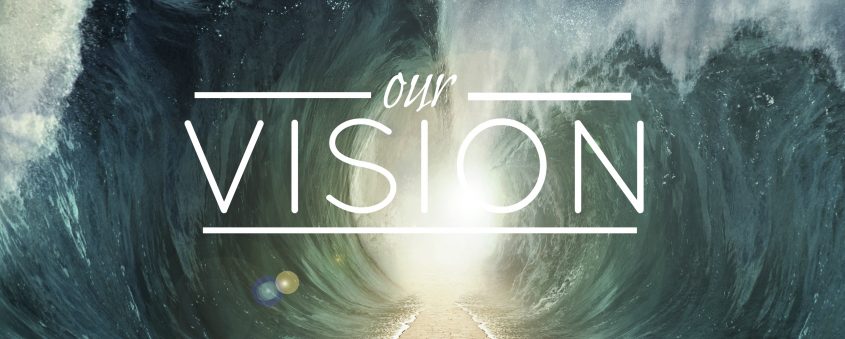 Do you know the difference between a boss and a leader?
The boss issues orders and tells people what needs to be done… While, on the other hand, the leader takes the initiative and leads by example.
If you want your business to be successful, profitable AND sustainable – you need to be a leader.
You need to demonstrate your passion, dedication, and determination every single day. This means, you have to put in more effort than everyone else.
Only then can you expect others to follow you to where you want to go.
You also need to have a clearly defined, compelling vision for your company.
The employee's core values need to align with the company's.
Once they can relate to them, and develop the feeling that you're all working towards the same goal, they'll be far more motivated and productive, compared to the situation where someone is simply working for you.
Final Thoughts On London Real Ironman Brian Rose
Brian Rose remains an inspiration for hundreds of thousands of people across the globe, to this day.
If you haven't watched London Real before – then I strongly suggest you do.
You can find out more about him on the list below:
From scientists and astronauts, to businessmen, musicians, movie stars, the show has an impressive portfolio of guests, and you're bound to find at least a few episodes that discuss the topics you're interested in.
That said, how did you like these 5 lessons from Brian Rose?
Feel free to let me know in the comments below!
Liked this?
Want my 1:1 help?
About The Author
Your Millionaire Mentor
Shaqir Hussyin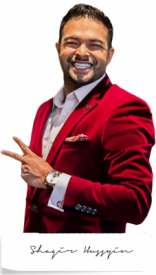 Shaqir Hussyin is the founder and CEO of Shaqirhussyin.com & Funnels.com Nicknamed the "Backpack Millionaire", he's invested $350,000 into his own education and training. Whilst traveling to 100+ countries, Shaqir has built over 10+ million dollar brands and attracted over 500,000+ subscribers.
His signature program is now available at: CreateDigitalCourse.comspecially designed for aspiring entrepreneurs wanting to start their online business with their very own high paying product.
Shaqir is also a highly sought-after speaker and direct response "Sales Funnels" global leader you can meet in person. His work has impacted over 100,000 businesses in 65 different countries. Connect with Shaqir on Instagram, YouTube, LinkedIn & FB Group.

https://wealthacademy.com/wp-content/uploads/2019/01/Brian-Rose-London-Real-TV.png
315
560
Shaqir Hussyin
https://wealthacademy.com/wp-content/uploads/2019/11/logo-plain.png
Shaqir Hussyin
2019-07-29 09:46:08
2019-07-17 19:16:01
True Story Of Brian Rose London Real TV