When you have an idea for a startup, the first thing you should thinks about are different business models. Consider which type of startup business models best fits your vision, and is most likely to yield a good return on your investment.
It goes without saying that your startup business models needs to be able to consistently generate profit. It also needs to be sustainable in the long-run.
The two main things you need to focus from the very beginning are the customers and your product.
First, think about how well you can translate the big idea into an actual product. How difficult would it be to execute? And most importantly – is there a demand for that type of product on the market?
You will need to do the research to confirm the money-making potential of your business idea.
If the market data signals that there's a good chance your idea can be turned into a profitable business venture, the next thing to consider is how your product will cater to the wants and needs of your customers.
Think about what separates you from the competition, what your unique sales proposition will be, and how you will approach marketing the product to your target audience.
There are a lot of different options to choose from, but this information should help you narrow it down and select the model that's most compatible with your business idea.
Some have proven to be more successful than others, and there are a lot of companies you can look up to and replicate their business model.
Let's take a look at your options:
1. The Middleman
When the market is monopolized by a single large company, you might not see entering the same market as a lucrative business opportunity.
However, Warby Parker has proven most people wrong back in 2010, when they entered the eyewear industry, which was held by Luxottica.
Since there was no real competition, Luxottica was able to maintain high prices of designer eyewear, with pretty much every other brand selling their rights to Luxottica.
Here's a look into both their production processes for their eyewear products and why warby parker can compete with luxottica:
That's where Warby Parker stepped in and recognized a great business opportunity. They positioned themselves as the middleman, and sold the products at significantly lower prices, immediately grabbing the consumers' attention.
2. The Marketplace
The marketplace business model revolves around recognizing and capitalizing on the distance between buyers and sellers.
Essentially, businesses that follow this model provide a platform that facilitates the transaction between product manufacturers (or re-sellers) and buyers. They generate revenue by charging a small transaction fee.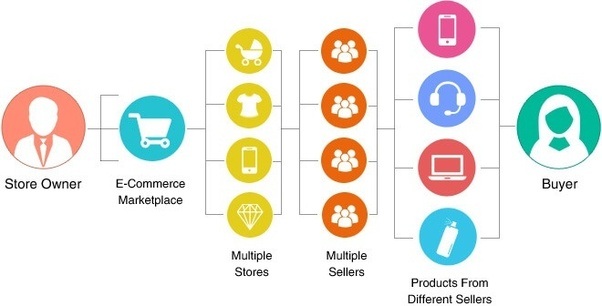 The appeal of this model comes from the fact that creating and running a business platform online isn't particularly expensive. At its core, this model simply recognizes and takes advantage of supply and demand.
The most popular companies using this business model are Amazon and AliExpress.
3. The Ad Model
This business model relies on generating revenue from sponsors, by charging a fee to advertise their products or services.
It works by providing an excellent product or service for free, which continuously attracts thousands, if not millions of users.
This model generates a profit by showing those users unobtrusive ads, or featuring logos and banners of different sponsors.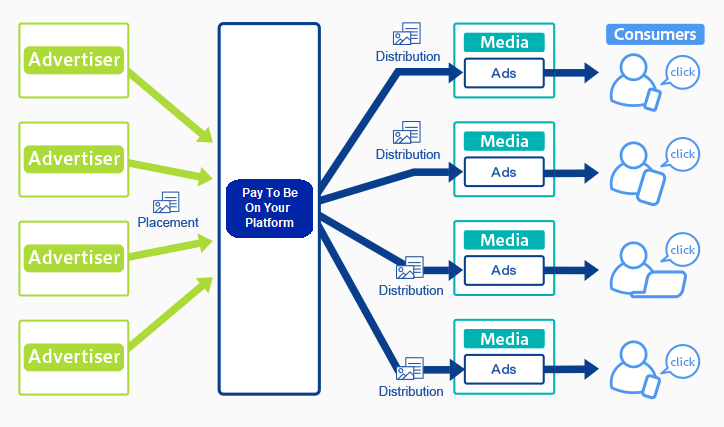 You don't have to look further than Youtube or Wikipedia for the most successful and most popular examples of this business model.
4. Monthly Subscription
Companies, businesses, and startups have been using the subscription model for quite some time. Still, it continues to grow in popularity. There are two main reason why this model works so well. First, it provides a balance of value between the startup and the customer. More importantly, it's just simpler and much more convenient for most people.
On one hand, customers can purchase the products at a lower cost and don't have to worry about reordering. On the other end, startups can accurately predict their revenues and ensure they have a recurring income stream.
It can be used for physical products that are regularly purchased and used by a large number of people, or quality software that attracts a good number of active users.
Great examples are BirchBox, a company that provides samples of high-end beauty products to consumers every month, and companies like Netflix and Spotify.
5. Reverse Auction
This startup business models creates a spin on the traditional way of conducting business.
In reality, it functions very similarly to the marketplace model. The reverse auction model also generates revenue by charging transaction fees between buyers and sellers.
The difference, however, is that the reverse auction model slightly favors buyers. The buyers post their demands, whereas sellers are the ones that bid on the price of their services.
The attractiveness of this business model, from the consumer's point of view, lies in the fact that sellers don't have to look for clients themselves. At the same time, buyers are usually getting a great deal, due to high supply.
Great examples of this business model are Fiverr and Upwork, where business owners can hire freelancers for various types of task.
6. On-Demand Model
At the speed at which our lives are going, it's no surprise that we're "addicted" to instant gratification. Nowadays, people rely on their smartphones to complete purchases with a single click of a button. Also, we expect products or services to be delivered almost instantly.
That's why the on-demand business model is quickly taking off. Uber is one of the prime example of a successful startup business models. They simplify transport and ensure that the customer's ride arrives as fast as possible, while also providing work for the drivers.
Let's look at Airbnb's business model:
Simplicity and ease of use seem to be the criteria that draw in a ton of consumers. Countless startups have recognized this, and are using the on-demand business model to great success (Lyft, Airbnb, Postmates, Rinse, Instacart, to name a few).
7. Freemium
This term was coined to describe companies that offer products that are a mix between "free" and "premium".
The way this model works is by providing the core service to customers free of charge. Simultaneously, it charges for "premium" features, upgrades, and various other benefits.  
The standard service is generally good, but restricts the user in one way or another. The idea behind this start business models is to draw users in and familiarize them with the product by providing a free-tier.
Once they're accustomed to using the service, customers will generally be more comfortable with paying a small fee to upgrade to a premium member/user.
Dropbox and Vimeo do a great job of leveraging the freemium business model. They provide an excellent service for free, but limit the amount of data/videos you can upload if you're not a premium user.
A lot of mobile apps, like Tinder and Calm, have adopted this business model. The same is true for the vast majority of mobile games. They are essentially free to play, but offer in-game transactions that provide various benefits.
Conclusion On Startup Business Models
Think about which startup business models will best fit your idea, and how you would go about realizing it.
Consider how much time and money you would have to invest. What will your marketing message be? How do you plan on approaching customers? How long would it take for you to start generating consistent profits?

These are questions you'll need to answer before you commit to a particular startup business models.
Research other successful companies that are using the business model you find the most appealing. Learn what you can from their examples.
Liked this? Want my 1:1 help? Claim your FREE 30 minute Income Kickstarter Strategy Session – Click here.
About The Author
Your Millionaire Mentor
Shaqir Hussyin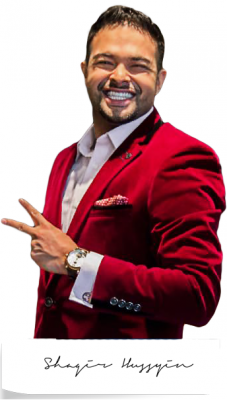 Shaqir Hussyin is the founder and CEO of WealthAcademy.com & Funnels.com. Nicknamed the "Backpack Millionaire", he's invested $350,000 into his own education and training. Whilst traveling to 100+ countries, Shaqir has built over 10+ million dollar brands and attracted over 500,000+ subscribers.
His signature program is now available: Max Income System; 14 Simple Steps To Making Your First Income Online
Shaqir is also a highly sought-after speaker and direct response "Sales Funnels" global leader. His work has impacted over 100,000 businesses in 65 different countries. Connect with Shaqir on Instagram, YouTube, LinkedIn & FB Group.

https://wealthacademy.com/wp-content/uploads/2018/03/Successful-startup-business-models-you-can-use-for-inspiration-when-starting-your-own-business-WA-BLOG-POST.jpg
448
807
Sohail Irfan
https://wealthacademy.com/wp-content/uploads/2018/02/logo-plain.png
Sohail Irfan
2018-07-09 13:00:00
2018-12-20 11:25:53
Most Successful Startup Business Models Blueprint