Tim Ferriss is a world-renowned author of three bestselling books, investor in Uber, Facebook, Shopify, and more. It's safe to say that he knows a thing or two about the importance of asking the right questions and setting goals. Especially when others can't or won't take this task on.
When it comes to goal-setting and achieving these goals, the simplistic approach Ferriss uses pays off in dividends.
As Ferriss explains in his interview on 30 Days of Genius, the process of achieving his goals starts way back during the very beginning stages of planning which goals he actually wants to accomplish in the first place.
Then, Ferriss asks himself one simple question designed to strip away any hindrances that'll make his work unnecessarily difficult:
"Setting Goals; Am I making this harder than it needs to be?"
There's merit to asking yourself this overly simple question before you begin working toward your goals. It is to determine if you're actually targeting the right goals–in their most basic form. Only then, once you fully understand what you're pursuing, can you begin rigging the game so you can win it.
When it comes to setting yourself up for success as a writer, Ferriss explains that "The blank page is very intimidating for a lot of people."
He continues, "I was told at one point, your goal should be two crappy pages per day. That's it. If you hit two crappy pages, even if you never use them, you've succeeded for the day."
Lowering The Bar
Setting the bar seemingly low for himself on a daily basis is a core principle of his goal-setting strategy. For Ferriss, the benefits he recoups from removing the intense pressure of trying to deliver massive results each day, far outweigh the negative psychological consequences of routinely under-delivering.
In fact, Ferriss believes that setting easily attainable goals is the primary reason he consistently over-delivers. The reason why this strategy works so well for him, goes much deeper than just the obvious:
"Alleviating that performance anxiety… allows you to overshoot that goal, continually succeed, and sort of build that confidence and momentum." He continues, "The feeling that you're winning, is a precursor to winning on a really large scale."
There's much more on the psychology behind goal-setting, how to be absurdly creative, how to compete in a crowded industry and more in Ferriss' hour-long interview over on 30 Days of Genius with CreativeLive.
My Final Thoughts On Setting Goals
I hope you've found this article informative and valuable. Also that it helped explain how setting goals for yourself can help you greatly in your personal and business success.
If you're seriously considering improving your personal success, you should definitely bookmark this page. You will want to read the article a few times over.
What do you think about this article? You can comment below and let me know!
Liked this? Want my 1:1 help? Claim your FREE 30 minute Income Kickstarter Strategy Session – Click here.
About The Author:
Your Millionaire Mentor
Shaqir Hussyin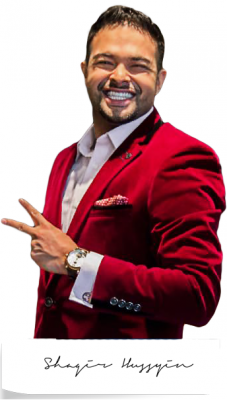 Shaqir Hussyin is the founder and CEO of WealthAcademy.com & Funnels.com. Nicknamed the "Backpack Millionaire", he's invested $350,000 into his own education and training. Whilst traveling to 100+ countries, Shaqir has built over 10+ million dollar brands and attracted over 500,000+ subscribers.
His signature program is now available: Max Income System; 14 Simple Steps To Making Your First Income System
Shaqir is also a highly sought-after speaker and direct response "Sales Funnels" global leader. His work has impacted over 100,000 businesses in 65 different countries. Connect with Shaqir on Instagram, YouTube, LinkedIn & FB Group.

https://wealthacademy.com/wp-content/uploads/2018/04/The-Tim-Ferriss-Approach-to-Setting-Goals-Rig-the-Game-so-You-Win-2018-WA-BLOG-POST-1.jpg
448
807
Shaqir Hussyin
https://wealthacademy.com/wp-content/uploads/2018/02/logo-plain.png
Shaqir Hussyin
2018-04-04 00:00:00
2018-12-21 13:16:44
Setting Goals | Tim Ferriss