The internet has become an integral part of our daily lives. So much so, that the majority of consumers rely on search engines to find information and shop for a wide range of products. Therefore, one of the requirements for running a successful business in today's digital-oriented climate is good exposure using PPC management.
The easier your business is to find online, the more customers you'll attract. And more customers lead to higher profits.
On the other hand, if you're having trouble reaching your target audience, your business will quickly crumble, regardless of how great your products and services might be.
That said, marketers today have a wide range of effective strategies at their disposal, which can ensure that their businesses are getting the required exposure.
One of the most powerful online marketing strategies, in terms of consistently attracting qualified traffic is PPC (Pay Per Click) Advertising.
With PPC management, you only pay when someone clicks your ad and visits your website, making them a great choice for small and medium-sized businesses.
They can be placed on search engine results pages (SERP) or other websites related to your target keywords, and allow you to get your business in front of a wide audience, significantly boost your online visibility, and increase brand awareness.
When done correctly, PPC ads can provide exceptional results for just about any type of business. However, if you're completely new to PPC management, they can be a bit confusing and intimidating.
That's why I decided to create this article – to ensure you get off to a good start with Google AdWords, and help you leverage its full potential as an advertising tool.
So, let's jump right in and take a look at the simple steps you can follow to properly set up your AdWords account:
Step #1 – PPC Management Basics
To get started with Google AdWords, simply visit adwords.google.com and press the "Start Now" button.
You will be redirected to the AdWords welcome screen, and prompted to sign in using your Google account and website URL. If you don't already have an account (which is highly unlikely), you can click here to create one.
Before you can create your first campaign, you are required to complete the following information:
Before you start creating your first campaign, it's best to take care of everything else, to avoid having to back-track later on. The first two areas you should focus on are keywords and account structure.
Step #2 – Creating the Initial Keyword List
Comprehensive keyword research is the foundation of any successful PPC management campaign. Check out this article if you want to get a better grasp on keyword research. It provides a great explanation of the process.
Quick tip:  Keywords are words or phrases people type in their search engine when looking for information, products, and services. Your ads are shown to consumers based on the keywords you are targeting.
First, you should create an initial keyword list, as a basis for your campaigns. It will give you a general idea of the direction you want the campaigns to go. You can always refine your selection later, once you've gathered the required data.
There are a few things you can rely on to quickly determine keywords relevant for your business:
  

Your Website –

You don't have to look further than your website to get a good sense of keywords that describe your niche and your business. Do a quick scan of your website layout to identify themes and topics you will use to structure the campaigns.

  

Keyword research tools –

There is a number of excellent online tools that can help you make the initial choice. Most tools also provide valuable information, like search volumes, competition, and a recommended starting bid. They can also help you identify keyword variations and synonyms commonly used by your target audience. The best place to start is the

Google Keyword Planner

, a tool built into AdWords.

  

Understand your audience –

 In order to figure out the best performing keywords, you have to put yourself in your customer's shoes. If you've already researched your audience and created a buyer persona, this step will be a breeze.
One thing to consider: People are much more likely to search for their problem, rather than a possible solution. [tweet this]
Step #3 – PPC Management Campaign Structure
The first thing you need to understand is that you'll likely be running multiple campaigns, based on the different products/services you're promoting, and different target audiences.
In order to get the best ROI with your paid advertising campaigns, it's best to segment them based on specific ad groups and keywords.
You can rely on the following criteria to segment your campaigns:
  

Different products and services you offer

  

Audience's geographic location

  

Performance and bidding

  

Seasonality of your services/products

  

Keyword match types
One thing to keep in mind is that you can also segment the campaigns on an ad group level as well, using the same criteria.
The best practice when figuring out the structure of your campaign is to make sure that ad groups are relevant to specific campaigns. Let me give you an example, to show you what I mean by this…
Let's say you're an affiliate in the weight loss niche. If you're running a campaign for a specific product, like a dietary supplement, you do not want to include ad groups promoting other stuff like meal plans and exercises.
Step #4 – Creating the Campaign Ad
Before you can launch your campaigns, you need to create the ads (duh!) and map specific landing pages to specific ad groups. This is arguably the most important aspect, because your campaigns will fall flat if you don't create powerful, compelling ads and send people to relevant landing pages.
Your ad copy directly impacts the click-through rate, cost per lead and ROI, and determines the Quality Score of each of your keywords.
Quality Score is a metric used by AdWords to help determine an ad's position on the page, the overall cost per click, and indirectly, your return on investment. Put simply, great Quality Score means you're getting more clicks for your money.
Before you get creative and start writing the ad, take a moment to think about the audience you want to reach.  There are a lot of aspects surrounding a company that should help you in writing your ad text.
 Different aspects of your business to draw inspiration for your ads:
Brand

:  You want to keep your marketing message clear and consistent. Hence, it's not a bad idea to rely on your other marketing campaigns and landing pages when writing the ad copy.

Products/ Services:

 Think of the main benefits your products and services provide to your customers. Consider your unique sales proposition (USP), as well. Is there anything that separates you from the competitors? Use that to your advantage.

Goal:

 Outline the action you want your audience to take on the landing page. Example: Buy now, sign up today, learn more.
Great tools that can help you come up with powerful copy for your ads are Ad Extensions. They allow you to go beyond just the ad copy and expand your ads to give your target audiences more reasons to click (see example above).
You can find a comprehensive list of extensions on the AdWords support site.
Here are some of my personal favorites:
  

Sitelink – Directs customers to a specific page on your website

  

Callout – Put emphasis on the benefits the customers receive with text-based links

  

Location – Invites people to visit your physical store

  

Call – Features your number so people can contact you directly from the ad

  

Price – Displays the price of products or services featured in the ad
Step #5 – Campaign Creation
Finally, it's time to create your first campaign. Simply sign into your AdWords account, and click "Create your first campaign".
The first thing you'll notice is that there are a multiple settings to choose from – type, network, devices, location/language, and bid strategy.
Type – Depending on your campaign goal, you can select between the following campaign types:
Search Network with Display Select

Search Network Only

Display Network Only

Shopping

Video

Universal App Campaign
It's best to select the "search network only" option to start out, so you can gauge their performance.
Network – Google provides three different options when it comes to where your ads will be shown:
Google Search Network

Search Network including search partners

Google Display Network
Your safest bet is to go with the search network only. You can always scale your ads later to include the search partners and increase the reach of your campaigns. Just keep in mind that the traffic not coming directly from Google is often less qualified.
Devices – Select the devices you want to show your ads on. The number of users browsing the web and shopping on their smartphones is rapidly increasing. So, if your marketing budget allows, you should definitely include mobile devices in your campaign.
Locations/ Languages – Narrow down your target audience using geographic location and language.
Bid Strategy – You need to be extra careful here, and think about your monthly advertising budget. To start off, go with a moderate amount and modify it based on your ad's performance and data.
By default, Adwords suggests their automated bid strategies, but I highly recommend opting for a manual bid and choosing a cost per click (CPC) you're comfortable with paying, for each of your campaigns.
Step #6 – PPC Management Tracking
AdWords allows you to track conversions free of charge, and provides a number of features that can help you refine your campaigns, like smart bidding and optimizing for conversions.
There's no reason not to take full advantage of these options, since they'll give you a pretty accurate view of how your ads are performing.
Complete PPC management campaign tracking example below:
The different metrics you can track are:
Website actions

Phone calls

App installs and in-app actions

Import from offline conversion metric
In order to use this feature, however, you have to implement AdWords conversion tracking into your website's code. Click here to see the detailed instructions on how to add a tracking tag to your site.  
You're All Set
If you follow the steps I outlined above, you'll have no trouble creating your AdWords account and launching your first PPC management campaign.
However, there's one thing to keep in mind with paid advertising campaigns. You can't simply set them up once and forget about them.
You have to constantly monitor their performance. You'll have to test out different options and tweak your ad copy, in order to figure out what consistently provides the best results.
If a campaign isn't performing as you would expect, you'll either have to improve or discontinue it. A poorly done PPC management campaign can burn through your advertising budget quite quickly.
Need help driving qualified traffic to your website? Want to learn how to consistently attract from 500-1000 hot leads per month and reliably convert them into buying customers?
Now, you have an opportunity to get instant access to some of the most powerful traffic acquisition strategies. I've personally used them to generate millions in revenue – so I know for a fact they work, and that they will work for YOU.
Click here to get instant access to my Traffic Mastery Intensive and discover how you can scale your profits to six figures!
About The Author
Your Millionaire Mentor
Shaqir Hussyin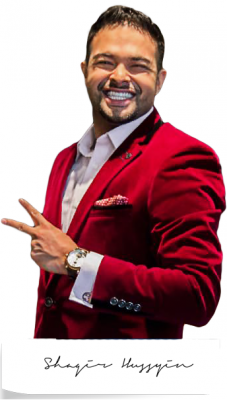 Shaqir Hussyin is the founder and CEO of WealthAcademy.com & Funnels.com. Nicknamed the "Backpack Millionaire", he's invested $350,000 into his own education and training. Whilst traveling to 100+ countries, Shaqir has built over 10+ million dollar brands and attracted over 500,000+ subscribers.
His signature program is now available: Max Income System; 14 Simple Steps To Making Your First $120K
Shaqir is also a highly sought-after speaker and direct response "Sales Funnels" global leader. His work has impacted over 100,000 businesses in 65 different countries. Connect with Shaqir on Instagram, YouTube, LinkedIn & FB Group.

https://wealthacademy.com/wp-content/uploads/2018/03/Getting-started-with-PPC-A-step-by-step-guide-to-setting-up-your-AdWords-account-WA-BLOG-POST.jpg
448
807
Shaqir Hussyin
https://wealthacademy.com/wp-content/uploads/2018/02/logo-plain.png
Shaqir Hussyin
2018-03-13 00:00:00
2018-12-25 11:26:28
PPC Management: How To Create Effective, Profitable PPC Campaigns