You ever come across a product and think this is too good to be true? I felt like that too when I got an email from Mike Dillard…
About 9 years ago, no kidding (see the pic below) I got one of those emails and I came across a product, when I used to live in a tiny little 3 bedroom flat with 13 of my family members. The little book helped spark the idea of me becoming a millionaire.
The simple lesson of creating value inside of myself first and then share with the world to get paid. Genius.
It taught me valuable lessons that allowed me to go from dead broke, buried in debt, dropping out of university to becoming a multi-millionaire in my early twenties, and then going on to generate over $30Million by the age of 29.
Would you like to know the little known secrets that I've discovered especially after learning from Mike Dillard, Founder – Self Made Man?
Would you like to discover the lessons needed for you to convert them into buyers, and rake in 6 or 7 figures and beyond?
Then read this entire post as the man behind the Self Made Man movement has been inspiring me, mentoring me for many years and we've become great friends. I remember the first time I bought his book Magnetic Sponsoring, It changed my life so I bought about 1,500 copies. Spent an evening with my neighbours packing it up with a guide and spent close to $20,000 sending it out to my clients. For free.
I try to do this thing called Pay It Forward, I won't tell you that I do it all the time, but I did it once. It felt good. Maybe one day I'll write a great book and people will do that too. Maybe not. Doesn't matter really.
In this Daily Dose Of Wealth I'll share the 5 most profitable tips I've learned from the self made man himself.
Here's what I discovered were Mike's secrets to success:
5 Most Profitable Online Business Success Tips From Mike Dillard
                                                                                           (Mike Dillard at my 3 day Traffic Millionaires Summit)
Become The Hunted, Not The Hunter
When your goal is to acquire as many sales as possible, it's much better to be the hunted, rather than the hunter.
Now, what exactly does this phrase mean?
It means that you shouldn't be chasing after customers. Instead, you should leverage your marketing to have the customers come to YOU. There is no leverage in doing 1:1, in talking to prospects that aren't qualified, that haven't even bothered to buy or get educated from your free content.
Now, from my experience, I know most rookie entrepreneurs are led to believe that marketing is a numbers game.
You should prospect everyone you meet.
Cold-call people and try to 'pressure' them into buying your stuff.
Buy leads and hammer them for dollars.
Right? Wrong!
Nowadays, this aggressive marketing method simply doesn't work. Even if it did, it's sub-par to customer acquisition system.
It just takes way too much time, energy, and effort. And the payout isn't nearly as good.
So, instead of prospecting anyone and everyone, you should take on a fundamentally different approach.
As Mike Dillard suggest, it's much better to have people contact you. To have qualified lead inquire about your products and services. They do this by and when you educate them first, when you do – you automatically are the leader, you give them value and then they buy from you.
In order to build a successful business and create a significant income of $50K/Mo, or even $500K/Mo, you need to become a person who is actually capable of achieving that result. Most people are searching for the next tactic, instead of the strategy, they are looking for the easy overnight button or system vs developing themselves from within.
Ideas and opportunities are worthless unless you have the ability to execute them.
That way, you can execute and create a marketing system that attracts the right prospects.
You don't have to be pushy or sleazy to convince them to make a purchase.
Instead, all you have to do is simply explain what your solution can do for them; how it can impact their life and/or business.
Then, the sale happens naturally.
However, in order to get into this position, you first need to position yourself as an expert in your field. 
Check out mike's endorsement below:
Now that's what becoming the hunted is all about. You're becoming a respected leader, an authority who customers turn to for answers and solutions.
One leads start pouring in, the business becomes way more relaxed and fun. And, of course, much more profitable.
Increase Your Personal Value Level (PVL)
It's somewhat simple: your income right now is a direct reflection of the value you provide to the marketplace. I can make millions of dollars each year because I know I provide and consistently try to provide 3-10X times more than what I charge. Make sense?
You see, business is much more than simply selling products.
To be successful in today's marketplace, you need to provide massive value to your audience. That happens after YOU yourself become a person that has acquired high income earning skills.
And I'm not talking only about the value you give through products and services.
I'm also referring to what Mike Dillard calls your Personal Value Level (PVL).
Now, what exactly is PVL?
It's an expression used by several influential marketers (Mike Dillard, Frank Kern, Neil Patel, etc.) to depict how much value YOU personally bring to the world.
Your personal value level is based on your expertise, the competition, and your leverage. This is why I'm so passionate about our Wealth Academy Certification Products & Services because this is where the rubber meets the road.
How do you determine it?
There isn't an exact measurement technique. But, there are a few key questions you can ask yourself:
Do I have any unique skills that would set me apart from everyone else in the business?
How many competitors have the same knowledge and credentials regarding my topic?
How many people across the globe can I help with my business?
What can I learn in order to give back to the marketplace?
You should strive to be the very best in all three categories.
That way, you'll stand out in the crowded marketplace, and will automatically attract the attention of your target audience.
There are a couple of ways to increase your PVL.
Most notably, you always want to stay up to date with everything that's going on in your industry, and learn from books, courses, and other material – in order to expand your knowledge and further improve your skills.
You Need To Lead And Express Qualities Through Marketing
One of the reasons why most entrepreneurs fail to make it big is that they position themselves as salesman.
Today, when we're bombarded by dozens of promotional messages every day… If you're trying to 'force' sales, you'll only end up being just another nuisance to the end consumer.
Nobody likes being 'coerced' into buying something. Instead, customers want to feel like every purchase is their decision, and theirs alone.
That's why, positioning yourself as a salesman won't do you any good.
Instead, you need to lead. 
Here's the thing. I've said this before and I'll say it again: People don't relate to, trust, or like businesses. They relate to,trust, and like other people. 
That said, it's your job to give them a reason to trust you.They need to perceive you as someone knowledgeable, experienced, and trustworthy. 
Hence, you need to share valuable, relevant, useful information with your audience.
That's the only way to attract today's consumers. You need to be a leader, inspire them with your qualities, and show them that you're the right person to turn to for help.
So, instead of trying to sell products and services – offer a solution.
Focus on fulfilling the wants and needs of your customers. Help them solve their problems, and eliminate the pain points.
Convince them that you're out there to help make their lives better, instead of simply trying to get them to 'swipe' their credit card.
Mike Dillard makes an important distinction between getting rich and building wealth.
Mike made his first million in his early twenties with a network marketing business.
During that time, he invested a lot of effort into building a great team of talented salespeople. This, in turn, allowed him to create additional revenue streams.
And it's exactly this experience that Mike firmly believes taught him how to run a successful and profitable business.
Why? Because that's when he learned a simple truth about network marketing industry. Being in the trenches every day will inevitably "expose every single weakness you have as an entrepreneur."
At the same time, it also presents great opportunity for personal development and growth. And that is what Mike Dillard believes is the true wealth of any industry.
Money can come and go. Businesses crumble. You never know what the future might hold.
But, if you invest in yourself, hone your skills and grow as an entrepreneur – you'll always have that knowledge to fall back on, and can start a new business, even if you have to go again from scratch.
So, always try to improve on your current knowledge. Further your expertise, and cement yourself as an authority on the top of your industry.
That way, no matter what happens, you'll stay one of the key players customers will always flock to.
Choosing The Right Company With Right Product And The Right Marketing System Can Help You Reach Your Goals Faster
Since Mike Dillard made his initial millions through network marketing, it's natural that most of his advice is closely related to this entrepreneurial effort.
So, this statement applies mainly to network and affiliate marketers and really any and ALL entrepreneurs.
If you're planning on building a business selling someone else's products, this should always be top of mind:
The most important thing, even more important than your marketing message, is the list you build, then the company and the products you choose to promote.
For better or for worse, your customers will associate you with that company. Therefore, your reputation as an entrepreneur will be directly tied to the reputation of the company you're choosing to 'represent'.
So, before opting for something just because it looks like a good opportunity, do your research. Make sure the company is reputable, that it maintains a good relationship with its customers, that they have integrity, and are running a legitimate business.
Once that's established, you need to make sure that you've selected the right product.
And by right, I mean an in-demand product, that you know will sell fast, and for a decent profit.
Therefore, you'll have to research the target market. You need to understand the wants and needs of your prospects.
It doesn't matter how great a product might be on paper, if nobody's interested in buying it.
And last, but not least – carefully chose the marketing system you'll be using to promote the products.
Weigh all your options, take a sneak peek at what other people are doing, and implement the best practices.
Featuring a few banners on your blog might not be enough.
Educate yourself on all available options – PPC, SEO, email marketing, social media marketing, etc. if you want to get good returns on your marketing efforts. Build a real relationship with your list and provide ongoing value to them.
Conclusion
What Mike Dillard does exceptionally well is explain the difference between selling and providing a solution your customers want to buy. 
And that, I believe, is the key difference between struggling entrepreneurs and 6 or 7-figure earners.
They understand what market is truly about, and know how to leverage its full potential.
That said, there are a few key takeaways from this article.
First, in order to be successful and rake in huge profits, understand that you need to bring value to the marketplace.
Secondly, view every day as an opportunity to learn something new and further improve your skills.
And lastly, position yourself as a leader whose mission is to bring positive change to the lives of his prospects.
That way, you'll pave your own path to success.
Which one of these lessons did you find the most valuable? Let me know in the comments below.
Liked this? Want my 1:1 help?
Claim your FREE 30 minute Income Kickstarter Strategy Session – Click here. 
About The Author
Your Millionaire Mentor
Shaqir Hussyin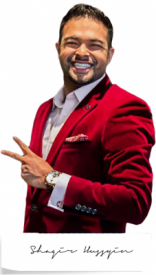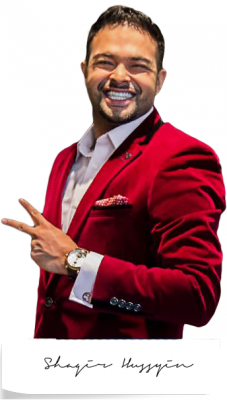 Shaqir Hussyin is the founder and CEO of WealthAcademy.com & Funnels.com is on a mission to create 100 Millionaires and 1,000 six figure earners in the next 3 years. Nicknamed the "Backpack Millionaire", he's invested $350,000 into his own education and training. While traveling to 100+ countries, Shaqir has built over 10+ million dollar brands and attracted over 500,000+ subscribers.
Shaqir is also a highly sought-after speaker and direct response "Sales Funnels" global leader. Shaqir's work has impacted over 100,000 businesses in 65 different countries. Connect with Shaqir on Instagram, Twitter, YouTube, LinkedIn & FB Group...
Learn how to create a hyper-profitable business online even if you're starting from scratch: Create Digital Courses
https://wealthacademy.com/wp-content/uploads/2018/09/mike-dillard-most-profitable-success-tips.png
315
560
Shaqir Hussyin
https://wealthacademy.com/wp-content/uploads/2018/02/logo-plain.png
Shaqir Hussyin
2018-12-31 02:32:51
2019-05-20 13:45:19
Mike Dillard's 5 Profitable Online Business Tips