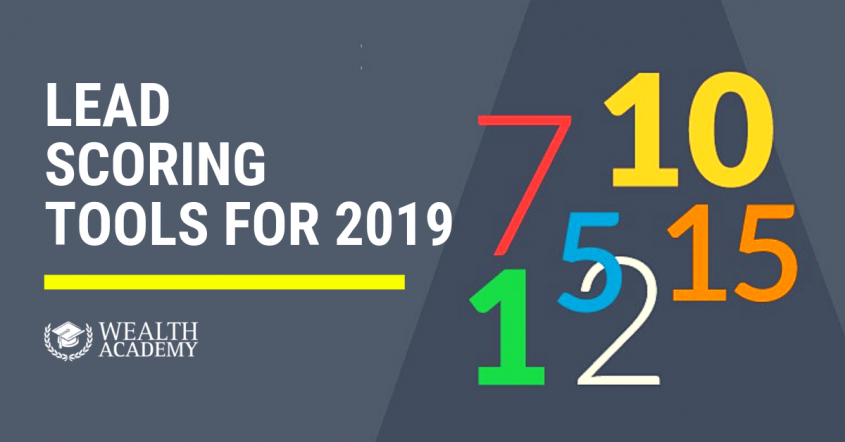 Can lead scoring tool really help your business? When acquiring leads for your business, it is vital to understand that not all leads are created equal. Different people require different levels of engagement and incentive before they're ready to make a purchase. Lead scoring software can help you determine just how likely someone is to convert into a paid customer.
There are dozens of lead scoring software solutions. However, they all follow the same principle to determine a lead's value to your business.
They use both historical and external data to calculate the score for each lead.
Historical data includes prospect's previous interactions with your business.
External data, however, is pulled from various sources outside of your organization.
It includes prospect's demographics, interests, wants & needs, and behavioral patterns deduced from other data sources.
Here, we'll focus on the different software solutions. I'll talk about the features and advantages of each one, so you can make an informed decision.
Here are my top 5 predictive lead scoring software solutions, in no particular order:
List Of Top 5 Predictive Lead Scoring Tool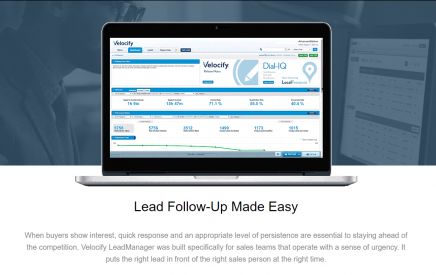 Velocify is a great, robust sales automation software. Predictive lead scoring is just one of many features this awesome platform provides.
It helps you optimize the entire sales cycle by improving productivity, delivering accurate data, increasing response speed, and ultimately giving you more control over the entire sales process.
It's also a cloud-based platform, so you'll always know your data is safe and backed up. They offer 4 software solutions, all tailored for specific business needs.
So, there's a ton of flexibility if you opt for this platform.
The idea behind Velocify is to streamline the sales process. That way, your sales reps can fully focus on what they do best – closing sales.
Since we're talking about lead scoring here, we'll focus on their LeadManager.
This solution best suits companies where urgency is top priority.
So, if it's vital for your business that you get the lead to the right sales rep, at the right moment – look no further.
Moreover, LeadManager combines all your communication channels into one solution.
So, it doesn't matter if someone schedules a service over the phone, or if they fill out the form on your website.
You'll find phone calls, text messages, and emails – all in one place.
This removes redundant tasks and ensures optimal performance.
And, of course, there's the real-time reporting and analytics feature.
The software shows the vital data through easy-to-understand visuals.
So, you wont have to crunch the numbers or calculate anything on your own. The software does it all for you. 
It also automatically analyzes all your lead sources. Meaning, you'll always know where the bulk of your ROI is coming from.
And, you'll know which areas you need to improve on.

Leadspace is the go-to audience management platform for B2B companies.
It relies on real-time data to help you fill your pipeline with the right types of leads.
There are three key areas in which Leadspace can help your business' grow:
Lets you to find more qualified prospects
Helps you increase engagement
And allows you to more easily optimize conversions
In other words, it helps you optimize every stage of your sales funnel.
First, it shows you who your most profitable customers are.
It even goes a step further and allows you to segment your audience.
You can use a buyer persona, predictive lead score, and dozens of other characteristics to ensure the right message reaches the right segment of your audience.
Secondly, it helps you increase engagement by providing valuable audience insights.
It also auto-segments leads and scores them by how likely they are to make a purchase.
This eliminates the manual list-building process, and lets you refine your marketing strategy to get even better results.
Lastly, it helps you optimize for conversions.
You can use dozens of different filters, to ensure the right lead reaches the right person in your sales team.
Better yet, your sales team has access to lead scores 24/7. And, they see the reasons for every score.
In turn, they'll know exactly how to approach every single lead to effectively seal the deal.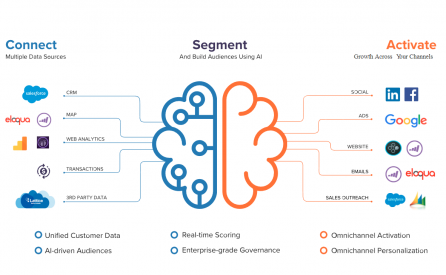 Lattice Atlas, the company's lead management software, is the perfect solution for businesses that generate large quantities of leads, from multiple channels.
It let's you easily determine which of your leads are qualified and most likely to buy.
The software scores leads in real time, so your sales team will always know which ones to prioritize.
As you can see in the image above, it lets you connect, segment, and activate your audience.
All your customer data is connected and neatly organized. Regardless of which channel it's coming from.
The audience is also automatically segmented, using cutting-edge Artificial Intelligence.
The platform also provides a central hub, from which you can activate all your different marketing channels.
For instance, you can run display ads, send emails, and even schedule calls. All on the same platform, with a few clicks.
And, of course, it also measures the performance of your campaigns and strategies.
Hence, you'll always know how much ROI each of your marketing efforts brings.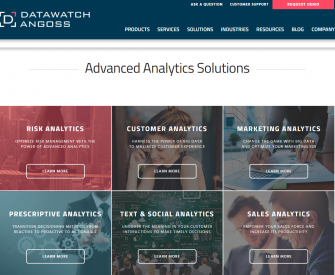 Angoss offers a full suite of advanced analytics solutions. Predictive lead scoring is but one of them.
This platform can help you improve performance across multiple vital fields, as you can see in the image above.
Their solutions range from desktop, client-server, and big data software products. They have cloud-based options, as well.
Similarly to software listed previously, Angoss provides features that facilitate customer acquisition and segmentation.
However, it also has 3 distinct features, which might make you lean more towards this solution:
Customer Churn

This feature basically shows you which of your customers are most likely to 'leave'. It can help you more easily retain customers and reward loyalty.
It also provides valuable insights that can help you increase customer satisfaction.

Cross-Sell/Upsell

Another handy feature, and one I personally LOVE. It helps you better bundle your products, increase average order value, and improve cross-sell & upsell efficiency.

Customer Lifetime Value (CLV)

Ever wondered how much a customer is worth to your business? This feature lets you predict the expected customer lifetime value with ease.

It also allows you to  focus your efforts on customers with the highest CLV.
Bottom line is, this software has a wide range of capabilities.
It's not primarily focused on lead scoring, although that feature is more than well-developed.
So, my recommendation is to check it out, if you're planning on using it for multiple areas.
If you're looking for lead scoring exclusively, it's probably best to look to another solution from the list.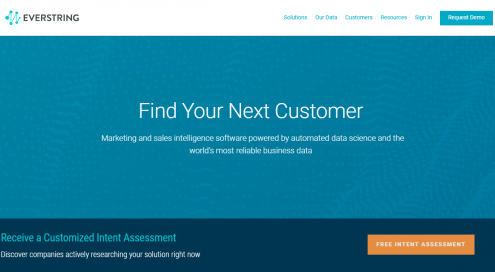 EverString is another great solution for B2B companies.
It relies on accurate, real-time data to help businesses optimize their sales & marketing efforts.
The platform provides three solutions: For Marketers, For Sales, and For Analytics.
The solution they propose for marketers is the EverString Audience Platform.
This is a great tool to have if you want deeper insights into your audience… Or, if you are looking to extend your reach.
The intuitive software lets you search companies by keyword, domain, and other criteria.
With a single click, you can add them to your database and access them again at any point in time.
From the dashboard, you can build highly-targeted lists, create custom models, score & enrich your prospects, and more…
EverString also features predictive segmentation. It allows you to gather data from virtually all sources and create predictive segments in minutes.
You can then assign specific marketing activities to each of the segments. "Yes" to efficiency!
As far as sales go, EverString provides a Sales Intelligence Panel.
This is the amazing part about this particular solution. The panel uses a variety of characteristics to determine a prospects "fit score".
In other words, it calculates how well the prospect's needs align with the products & services you offer.
You can see a prospect's score on a 0 – 100 scale; 100 signals the perfect fit. Then, you can easily filter different accounts using a multitude of criteria.
You can also leverage "intent" to see specific actions prospects took, which signal interest in your products & services.
Combine the two and you'll know exactly who your top-quality leads are.
They're the ones to focus on, since they're most likely to convert and yield a profit for your business.
Final Thoughts On Lead Scoring Tool & Machine Learning
Although not necessary by any means, these lead scoring tool are extremely helpful.
Using the right software and acting on the data (machine learning) it provides can and will stimulate growth.
Maybe you're looking for ways to improve your lead generation strategy… Or, you might want to determine exactly how valuable each lead is to your business.
Regardless of the actual goal, there's definitely a platform out there that will perfectly fit your business needs.
That said, these are just 5 lead scoring tools/software solutions that I like & recommend.
There are plenty of others to choose from, with different functionality, and their own pros & cons.
When deciding on a specific solution, always keep that in mind. Good thing about lead scoring software is that they, in most cases, offer a free demo.
So, you don't have to commit to anything right off the bat. You can take your time to test out a couple.
My advice is to choose the one that feels most intuitive, yet still fulfills all your business needs.
Don't go for a pricey one, if you're not planning on using its full capabilities. At the same time, don't skimp on some features just to save a few bucks.
Take your time. Choose the one that has everything you need. Nothing more, and nothing less.
Have you tried any of these solutions? Have any feedback or recommendation of your own?
Feel free to let me know in the comments below!
P.S. Need help generating qualified leads for your business?
Want professional help to develop an effective, profitable content marketing strategy?
In that case, I invite you to join the Wealth Academy Content Marketing Specialist Certification Program. 
You'll get trained & certified on how to create awesome content and powerful content campaigns to consistently bring in tons of new, qualified leads for your business.
Click here to learn more about how you can launch yourself as a Wealth Academy Certified Content Marketing Specialist.
About The Author
Your Millionaire Mentor
Shaqir Hussyin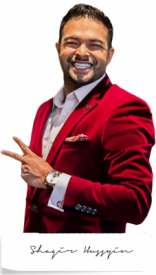 Shaqir Hussyin is the founder and CEO of Shaqirhussyin.com & Funnels.com Nicknamed the "Backpack Millionaire", he's invested $350,000 into his own education and training. Whilst traveling to 100+ countries, Shaqir has built over 10+ million dollar brands and attracted over 500,000+ subscribers.
His signature program is now available at: CreateDigitalCourse.comspecially designed for aspiring entrepreneurs wanting to start their online business with their very own high paying product.
Shaqir is also a highly sought-after speaker and direct response "Sales Funnels" global leader you can meet in person. His work has impacted over 100,000 businesses in 65 different countries. Connect with Shaqir on Instagram, YouTube, LinkedIn & FB Group.
https://wealthacademy.com/wp-content/uploads/2019/08/lead-scoring.png
628
1200
Shaqir Hussyin
https://wealthacademy.com/wp-content/uploads/2019/11/logo-plain.png
Shaqir Hussyin
2019-08-02 13:35:01
2019-07-18 19:09:34
Lead Scoring Tools For 2019