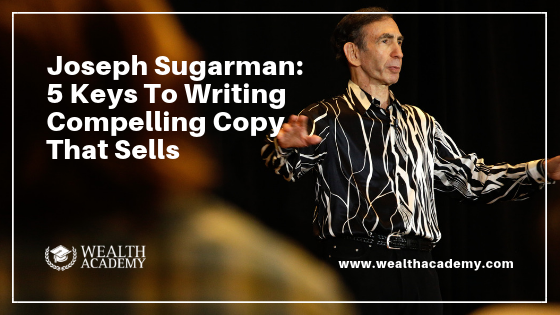 Have you ever wondered what these legendary copywriters like Joseph Sugarman know, that you don't?
What's their secret to writing compelling, high-converting copy?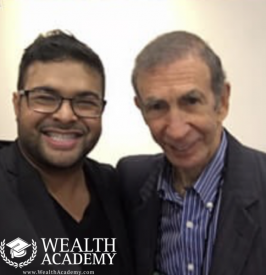 How do they overcome the "blank page" syndrome and always manage to come up with effective copy that "hypnotizes" the reader and generates tons of sales?
At one point, I too wanted to know the answers to these questions.
Thankfully, I had an opportunity to mean the legend himself, Joseph Sugarman, at one of our live events.
Joe is a renowned copywriter and the author of best sellers The Adweek Copywriting Handbook and Success Forces.
He's also known for his hilarious long-copy and his out-of-the-box thinking for direct sales and marketing.
Here's Joseph Sugarman Top 5 Secrets To Become A Copywriting Genius:
1. You Must Become An Expert To Write Effective Copy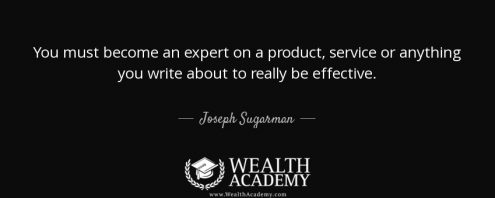 In order to write compelling copy that converts, you must first become an expert on the subject. This is true regardless of the product or service you're promoting.
You need to gather all the information and know every little detail about the offer. Only then will you be able to craft persuasive sales arguments and effectively sell to customers through great copy.
This isn't anything new or groundbreaking, but a ton of people still overlook the importance of research. But, when you're writing about a specific product, you need to know how it works – inside and out.
If you only have a vague understanding of the product you're promoting, you'll struggle to find a good angle and present it in the best light.
Hence, you absolutely need to invest the necessary time into comprehensive product research.
The story Joseph Sugarman shares in The Adweek Copywriting Handbook goes to show you the importance of research. In fact, he spend three whole days researching a watch, before he decided on laser technology as his angle of approach.
He states that this little detail lead to millions of dollars in sales.
So, before you sit down and start typing – make sure you know everything there is to know about the product or service you're introducing to the audience.
2. Understand Who Your Customers Are And What Motivates Them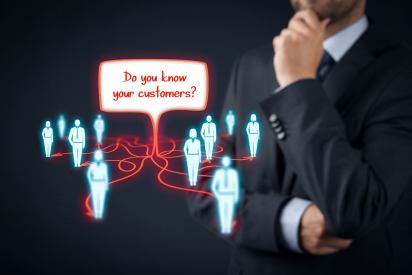 Apart from knowing the product you're writing about, you also need to know WHO you're writing for. Your copywriting style will largely depend on the people you want to appeal to.
To be able to effectively sell to a specific group of people, you need to know what they're interested in, what they like, what motivates them, and how they think.
It's vital that you understand what their wants & needs are. You also need to understand what their biggest pain points are.
This will allow you to present your offer as the perfect solution to the problems they are facing.
Additionally, knowing your customers will help you adjust your vocabulary. People will find your message more relatable, if you're using the same language they use in their daily lives.
Furthermore, understanding the audience will help you determine which benefit you need to focus on to facilitate the sale and overcome any buying objections.
3. Understand That The First Draft Is Often Terrible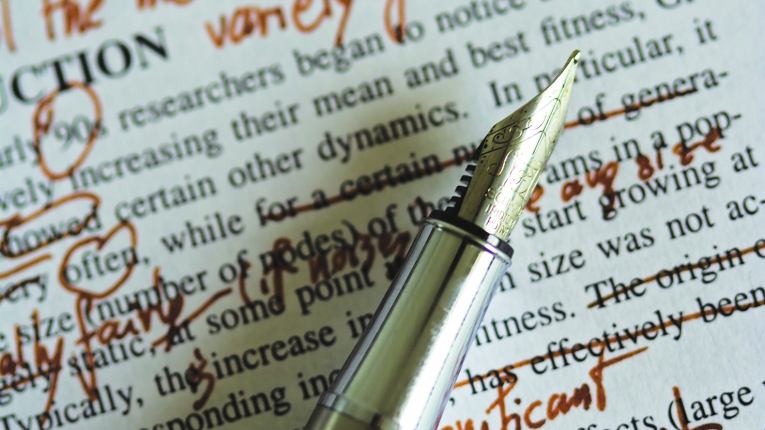 There's a common misconception about copywriting…
People often believe that experienced copywriters simply sit down and write an entire sales page in a day.
Therefore, when they're struggling to find the right words, and are writing a single sentence for 15 minutes, they believe they don't have what it takes to write effective copy.
But, here's the thing… Writing effective copy that sells is a multi-layered process.
It starts with a rough draft, that's nothing more than a frame for your copy; something to build upon.
For instance, Joseph Sugarman considers his first drafts to be terrible compared to everyone else's. But, it's what he does with his copy afterwards that makes all the difference.
So, his advice to overcoming the 'blank page syndrome' is simple: just write.
Joe urges us to write quickly. To simply get something on the page.
It's much easier to organize things and come up with compelling sales arguments when we write stuff down, compared to keeping everything in our head.
Also, you shouldn't expect to come up with perfect copy on the spot. Most often, it will take several revisions until you come up with the best way of saying things.
So, the key to effective copywriting actually lies in editing.
When you have a starting point (the first draft), it's much easier to gather your thoughts and convert them into great sales arguments.
Bottom line is – don't try to get everything perfect on the first try. Focus on creating a work frame that you can later refine into a great piece of copy through several edits.
4. All Elements In Advertisement Are Designed To Do One Thing: Get You To Read The First Sentence Of The Copy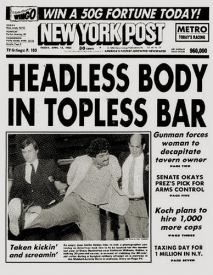 When thinking about website and ad copy, people tend to get caught up in the design. They want the perfect colors, stunning images that enforce the message, visually appealing layout, and so on… But, do you know what the point of all this is? It's to get you to read the first line of the copy.
The first line is crucial, because it only takes a few seconds for the reader to make up their mind.
If the first line fails to grab their attention and spark their interest, they likely won't bother reading the rest of the page. If the first sentence isn't compelling enough, and doesn't convey the biggest benefit, all your effort will be in vain.
Therefore, spend as much time as necessary to ensure your first line is as powerful as possible.
It needs to be clear and concise, and the reader should have a pretty good idea what the offer is about and what they can expect to get out of it, just from reading this single sentence.
Also, remember that visuals shouldn't distract people from the message. Trust me, this happens a lot, and it's something you want to avoid.
Instead, make sure that all the other elements highlight the message you're trying to convey with your copy.
5. Frame Your Offers Effectively
To quote the legend himself:
Your ad layout and the first few paragraphs of your ad must create the buying environment most conducive to the sale of your product or service. - Joseph Sugarman
Click To Tweet
Now, let's break down this statement.
At it's core, it suggests that you need to create a buying frame through which people will view the product or service you're promoting.
In online advertising, that frame is largely determined by your websites style and design.
Also, depending on the message you're trying to send, you might use a different combination of colors.
For instance, ads promoting flash sales often use a combination of red and yellow:
On the other hand, high ticket offers and premium membership tend to use gold letters on a black background.
All of the design factors work together to create the right buying environment for each individual product.
Like I mentioned, you don't want the design to distract the audience. Instead, it should help create an environment that highlights the product you're promoting.
For example, if you're a B2B company, your design needs to be clean, simple, professional, and uncluttered.
All in all, make sure it aligns with your business, brand colors, and reinforces the message you're trying to send.
That way, your copy will automatically be much more effective.
Final Thoughts Joseph Sugarman Copywriting
As I'm sure you've gathered from this post, copywriting isn't as simple as some people think.
It requires comprehensive research, as well as decent writing and editing skills.
On top of that, copy alone doesn't influence the buying decision. Design plays a huge role, and the right colors and images can have a strong positive effect on your conversions.
That said, copy also isn't as difficult as you were led to believe. You just need to learn to overcome the 'blank page syndrome' and start writing.
Like any other skills, copywriting is something that can be learned and perfected through practice.
And I'm sure these lessons from Joseph Sugarman will help you become a better copywriter, and help you craft compelling copy that generates sales.
Which one of these lessons did you like the most? If you have any questions, comments, or feedback – feel free to post them in the comments below.
Want more tips on writing effective copy and refining your marketing strategy to maximize your income?
Liked this? Want my 1:1 help? Claim your FREE 30 minute Income Kickstarter Strategy Session – Click here.
About The Author
Your Millionaire Mentor
Shaqir Hussyin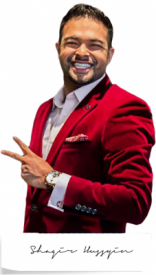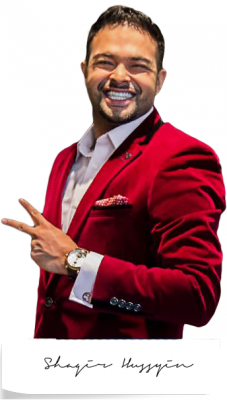 Shaqir Hussyin is the founder and CEO of WealthAcademy.com & Funnels.com. Nicknamed the "Backpack Millionaire", he's invested $350,000 into his own education and training. Whilst traveling to 100+ countries, Shaqir has built over 10+ million dollar brands and attracted over 500,000+ subscribers.
His signature program is now available:Max Income System; 14 Simple Steps To Making Your First First Income Online
Shaqir is also a highly sought-after speaker and direct response "Sales Funnels" global leader. Shaqir's work has impacted over 100,000 businesses in 65 different countries. Connect with Shaqir on Instagram, YouTube, LinkedIn & FB Group.
https://wealthacademy.com/wp-content/uploads/2018/11/Joseph-Sugarman_-5-Keys-To-Writing-Compelling-Copy-That-Sells.png
315
560
Shaqir Hussyin
https://wealthacademy.com/wp-content/uploads/2019/11/logo-plain.png
Shaqir Hussyin
2019-01-04 23:10:13
2019-01-05 03:09:15
Joseph Sugarman: 5 Keys To Writing Compelling Copy That Sells