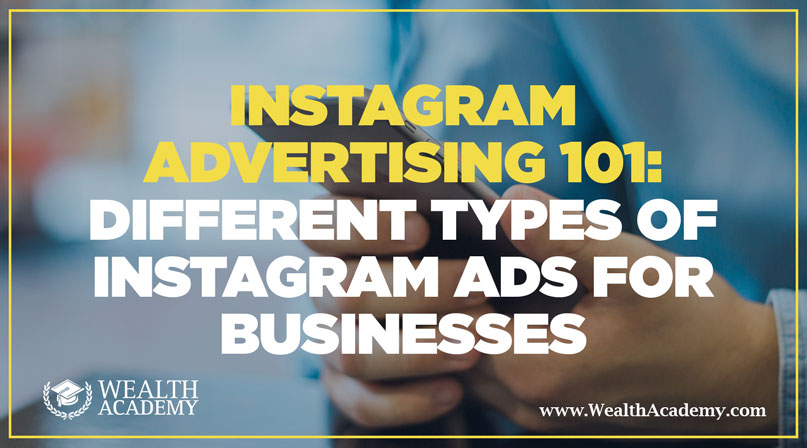 With over 500 million average monthly users, Instagram has become a serious contender for the title of the best social media platform to advertise on.
Facebook currently holds the #1 spot with 2.07 billion monthly active users, but Instagram is predicted surpass the 1 billion users mark in early 2018, and continue growing at a steady pace.
This opens up huge opportunities for companies and business to reach their target audience with striking visuals and captivating videos.
Instagram has made it really easy for businesses to boost their online presence, spread their message, and promote their products, by introducing features like business profiles and branded hashtags.
Marketers have already recognized the vast potential of this platform, and have used Instagram in 2017 to generate $4.10 billion in ad revenue. According to predictions from eMarketer analysts, that number is expected to hit $10.87 billion by the end of 2018.
That's a pretty good reason to start advertising on Instagram if you ask me. That said, if you haven't played around with Instagram ads before, it can be quite confusing and overwhelming at first.
To clear the confusion and help you get started on this amazing platform, in this blog post I'll talk about all the different options for running ads on Instagram and how to create them.
Let's jump right in and look at the different ad types at your disposal.
Feed Ads Vs Story Ads
The two categories of ads available on Instagram are feed ads and story ads. Feed ads appear between the posts, as the users are scrolling through posts from other accounts they follow, whereas story ads, as the name suggests, are featured at the top of their screens as Instagram stories.
Feed Ad Formats
Story Ad Formats
Instagram ads aren't created on the platform itself, but are run through the Facebook Ads Manager (Facebook bought Instagram way back in 2012).
As far as feed ads go, the process is exactly the same as creating Facebook ads. You just need to make sure that you've checked the option to run the ads on Instagram as well (or only on Instagram, if you prefer)
In order to create story ads, however, you need to choose "Reach" as your campaign objective, and select "Stories" when choosing the ad placement.
---
Single Image Ads
Simple ads, using a single image to promote a brand, product, or service.
They are relatively easy to create – you simply have to choose the image you want to use for the ad, and create a caption to describe whatever it is you're promoting.
Ads manager allows you to upload images for up to 6 different ads at a time. You can browse your image library, upload a new image from your computer, or browse the available free stock images.
Once you've found the perfect visual component of your ad, it's time to create a caption, or in other words, the ad copy.
The Facebook ads guide states that the maximum text length is 2200 characters (including spaces), but one thing to keep in mind is that text after the third line will not be shown unless the user clicks (…) to expand it.
Quick reminder: don't forget to use hashtags!
Depending on the goal you want to accomplish with the ad, you might need to send people to a specific page on your website, or one of your landing pages.
In that case, just enter the URL of the page in the "Website URL" field, select the appropriate CTA button, and you're good to go.
The other options are related to ads that are running on Facebook, so you can pretty much ignore them, unless you're running the same ad on both platforms.
—
Video Ads
Video ads on Instagram can be either videos or gifs, lasting for up to 60 seconds.
Simply select video as the desired ad format, and upload the video you want to use for the ad.
Again, if you aren't sure what the recommendations for the video ads are, you can consult the Facebook Ads Guide.
The next step is choosing a video thumbnail. You can either choose one of the images Facebook automatically selects from the video itself, or upload an image you'd like to use as a thumbnail.
You can choose to add captions to the video ad, which I highly recommend. In that case, you'll need to upload an SRT file that contains video subtitle information.
SRT files are essentially text files that are used along with video data, meaning that they don't actually contain video or audio data themselves.
Here's a simple explanation on how to create them, in case you don't have previous experience with SRT files.
Anyhow, let's get back to captions. The same general rules apply as with other formats. In other words, it's best to stick to 125 characters (to make sure the entire caption is visible without an ellipsis).
Again, if you want to send traffic to your website, simply add the URL and select the CTA button.
—
Carousel Ads
Carousel ads are the ones that merge several images or videos into a single ad, which the users can scroll through.
When creating carousel ads, keep in mind that you're only writing a single caption that will remain the same regardless of the image/video currently showing on the user's screen.
So, think about the general message you want to convey with the carousel ads, and use the images or videos to tell a story.
With carousel ads, you can use up to 10 cards, which is how Facebook refers to images or videos that make up the carousel ad.
For every card, you will need to upload the image or video you want to use.
You can write a headline for each card, which will appear as the first line of the caption, and can be different for every image or video.
Same as before, add a destination URL if you want to drive traffic from the ad to your website, and choose the CTA button that best fits the action you want the users to take.
The CTA will also be the same for every card, so keep that in mind.
—
Slideshow Ads
Slideshow ads are basically looping videos that consist of up to 10 images. The cool thing about them is that you can add music to the ad, to help create a certain mood for the users viewing the ad.
They're actually pretty much the same as carousel ads, the only difference being that the images change on their own, every couple of seconds.
To create a slideshow ad, simply upload a slideshow from your library, or create one straight from the Facebook Ads Manager.
It's quite simple, actually – just upload the images you want to use, arrange the order, choose the settings you prefer, and add in music.
Then, choose a thumbnail, write the caption and add your website URL, and your slideshow ad is good to go.
—
Single Image Story Ad
The process is literally the same as with the single image ads for the Instagram feed. Remember, you can only create story ads if your campaign objective is "Reach"
After you've uploaded the image, simply select "Instagram Story" as the desired placement. That's it, you're done!
The ads will look exactly like stories from regular uses, with an addition of the "Sponsored" text on the image.
—
Single Video Story Ad
By choosing the single video format for your Instagram story ad, you can upload a video up to 15 seconds long, that will appear with the rest of the user's stories.
Again, the process is very similar to creating a video ad for the feed
Just select the thumbnail, which will appear as an image before the video plays, and upload the video. Here, you don't even have to worry about captions, headlines, or any text for that matter.
You can, however, enable pixel or offline tracking from the "Advanced Options" to monitor the performance of your ad.
Conclusion
Instagram offers a lot of flexibility when it comes to ways in which you can reach your audience and convey your marketing message.
Huge brands and small businesses alike are leveraging Instagram ads to engage millions of users on a daily basis, and are taking advantage of this amazing platform to boost their revenue.
They're really simple to create, and have proven to be nearly twice as cost-effective as ads companies and marketers are running on Facebook, which is another pretty good reason to give Instagram ads a try.
Simply choose one of the formats I described above, which you believe will best fit your company and your business goals, and follow the simple instructions to get started today.
However, before you launch the campaign, make sure to target the right audience, select the proper ad placement, and set your advertising budget and schedule.
Want to learn how to create powerful social media campaigns to quickly grow your online following, attract tons of new leads and customers, build brand awareness, and boost your sales?
Then check out my Money Making Starter Kit. It provides you with a comprehensive collection of top-performing marketing strategies and 100% done-for-you templates which you can use to create winner social media marketing campaigns.
And that's only the beginning. You're also getting funnel reports, checklists, 101 marketing secrets, a proven list building system, and a lot more, invaluable resources that will help you grow your business and scale your profits.
Click here to get instant access to the Money Making Starter Kit and discover how you can start bringing in 7 figures with your business.
—
About
The Author:
Shaqir Hussyin
Shaqir Hussyin is the founder and CEO of WealthAcademy.com & Funnels.com,nicknamed the "Backpack Millionaire", he's invested $350,000 into his own education and training. Whilst traveling to 100+ countries, Shaqir has built over 10+ million dollar brands and attracted over 500,000+ subscribers. His signature program is now available: Max Income System; 14 Simple Steps To
Making Your First $120K
Shaqir is also a highly sought-after speaker and direct response "Sales Funnels" global leader whose work has impacted over 100,000 businesses in 65 different countries. Connect with Shaqir on Instagram, Twitter, YouTube, Snapchat, LinkedIn & FB Group.
—
Related Posts
https://wealthacademy.com/wp-content/uploads/2018/04/Instagram-advertising-101-Different-types-of-Instagram-ads-for-businesses-WA-BLOG-POST.jpg
448
807
Shaqir Hussyin
https://wealthacademy.com/wp-content/uploads/2018/02/logo-plain.png
Shaqir Hussyin
2018-04-04 00:00:00
2018-04-19 15:17:34
Instagram Advertising 101: Different Types Of Instagram Ads For Businesses