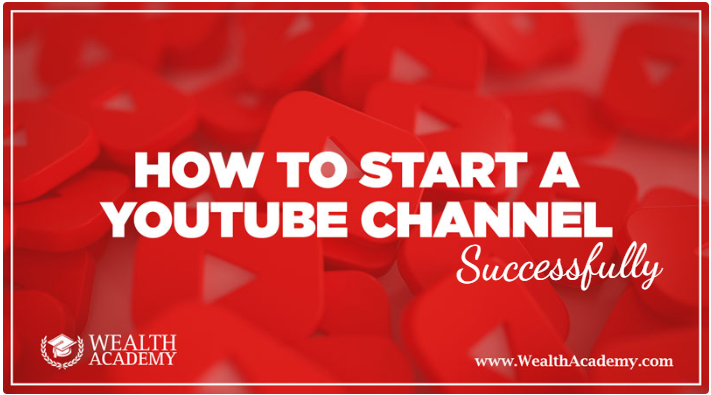 How To Start A YouTube Channel Successfully
Tired of endlessly searching for "How To Start A Youtube Channel" articles that doesn't tell you the REAL FACTS?
Doesn't give you the insight you need to really succeed?
Well guess what, the bus stops here.
In this article i am going to give you the cream of the crop. How to start a Youtube channel the successful way.
These will be very simple to implement steps (with tips and tricks) for beginners and intermediate level people.
The best part of all this is that, you can implement this in what ever niche you want. You can use this for gaming,
for kids, to make money selling your products or services. Or to simply generate leads and or a paycheck from YouTube itself.
Now the process for establishing your own YouTube channel takes just a few minutes. So instead of talking about it, lets get started right away, shall we?!
So after establishing your account, you'll want want to customize the channel. You can do this by adjusting a handful of options, uploading your photo or logos. You can also link your channel with your other online social networking accounts, like Facebook, Twitter and Google+ as well.
What your going to learn in this "How To Start A YouTube Channel" article is the following;
First, you need to create your free Google account.
If you're thinking how to start a YouTube channel for your business, set up a separate Google/YouTube account from scratch, using a unique and non personal email address. That way someone else from within your organization can run the channel without you having to give out your personal Google account username and password.
Note: Keep in mind, only one YouTube channel can be associated with each Google account.
Currently, there's no such thing as a specialized business account or YouTube channel for businesses. So you'll need to customize a standard YouTube channel's settings so that it best caters to your audience and showcases your business, its image and brand, and your videos.
How to Create a New Gmail Account: Step by Step
Open your web browser or go to https://www.google.com/ then click on GMAIL on top right corner
Note: After Sign up for a new 

gmail account,

 you can use the same details to login to YouTube, Google Drive, Play Store, Google Chrome, Google Calendar and Lots more. …
Enter Your Name: (First Name and Last Name)
Choose your Username

Create 

a Password
Confirm your Password
You can watch the video below for a walkthrough on how to create your free gmail account:
Second, choosing the right niche for your channel
No matter what niche you target, keep in mind that this will be the foundation of a YouTube business. In order to feed the right video content to your audience, you must first know who is your audience. You can't just upload random videos and hope for the best.
Three key factors for choosing the right niche:
Passion

– It's crucial to have passion and authentic enthusiasm towards the subject you're going target.

Demand

– Research the market and see if the niches you thought about are being searched for

Competition

– Find a great niche with high demand and little competition.
Every video has to have a purpose and an intent.
So, If you don't have a specific topic in mind yet, I'll give you some things to consider when deciding on the niche. You can check out the list below from vlogging guide;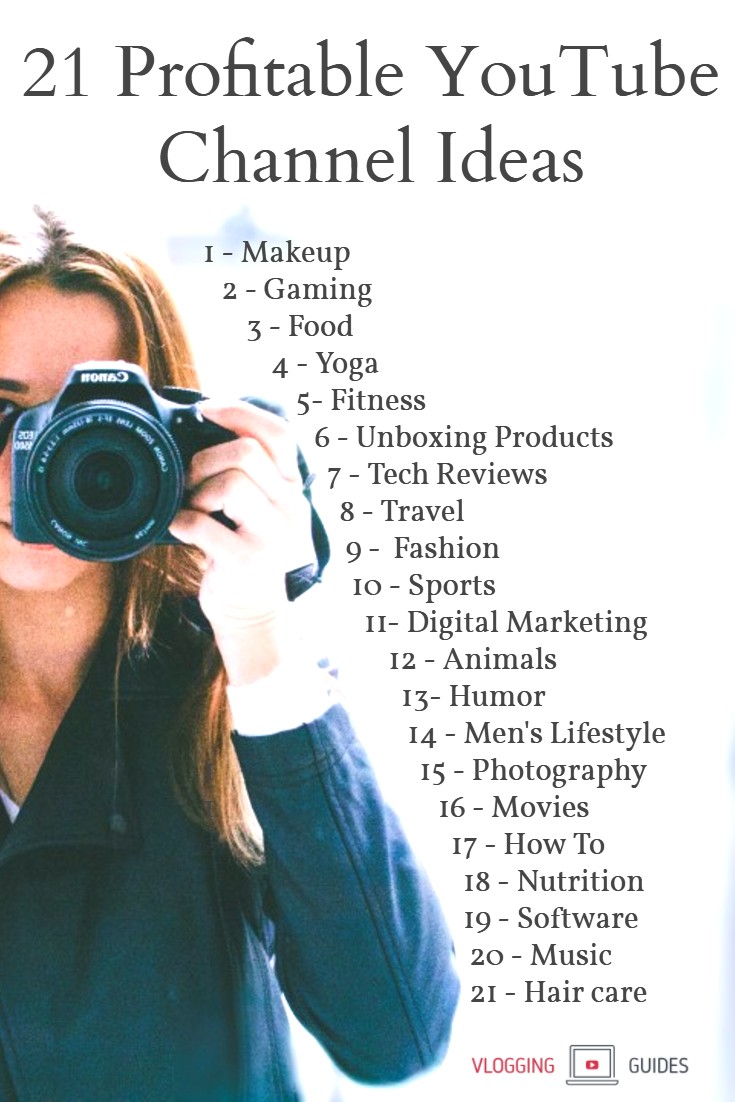 Three, creating your first a YouTube video
When it comes to being in front of camera, there's a lot of excuses for not making a YouTube video. Here a video tutorials on getting your first video made and up on YouTube by ThinkMediaTV.
This is VERY basic stuff so don't be afraid of implementing what your about to learn in this video;
Four, creating awesome graphics for your channel
Your YouTube thumbnail is the equivalent of a book cover, and contrary to the age old saying (never judge a book by its cover), viewers will determine whether or not to click on your video based on its thumbnail.
When potential subscribers are searching for a blanket term, such as "makeup tutorial," the only way to stand out from competing videos upon first glance is to create a compelling thumbnail image.
Instead of simply using a still shot from your video, it's important to customize your YouTube video cover into a click-worthy masterpiece.
Here's what sets the grand YouTube thumbnails apart from the bland:
Use A Relevant Image

– Get your point across quickly and easily capture viewers attention

Add Text For Context –

Adding title of your video or a few relevant keywords to attract targeted viewers

Incorporate Bright Colors –

Using a pop of color is a good way to stand out amongst competing videos

Follow The Size Requirements –

Use thumbnails size 1280 x 720 pixels for the best quality
Now the understand these key point more in depth, lets look at how james wedmore lays it all out in the video below:
By the way, there is also TWO other way to do all of this without having to come up with your own designs. This is just in case you want to fast track your video production creation. Or doesn't have to spend a lot of time creating your own designs;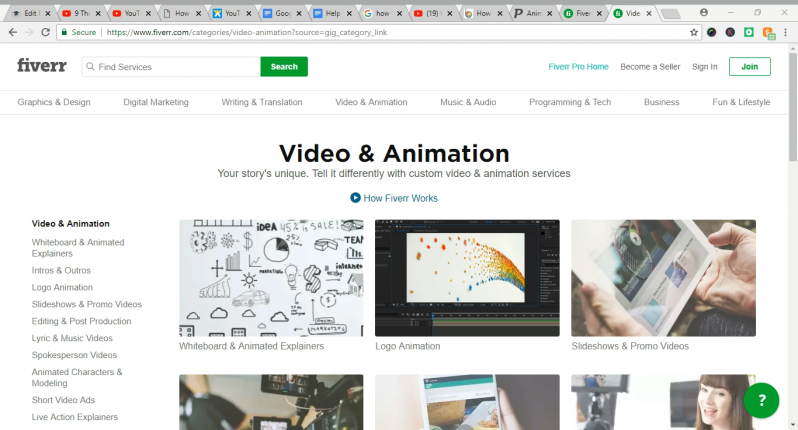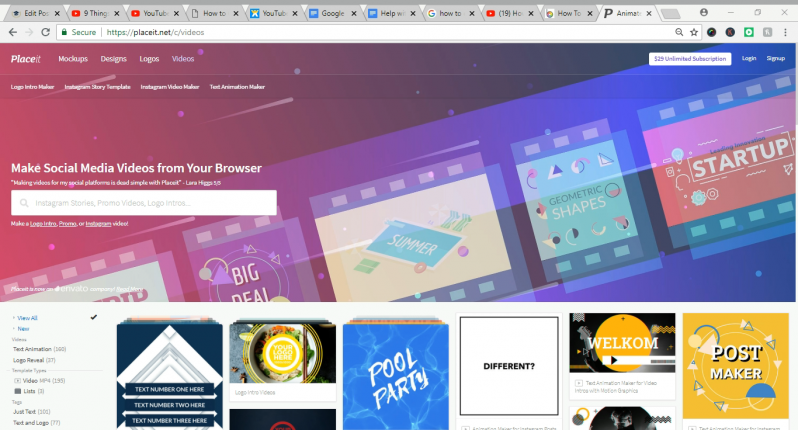 TIP: I always recommend to study and learn from the most subscribed/popular or channels on YouTube. Doing this will allow you to recreate the way they present their brand or channel and apply this to your own.
Fifth, how to attract more viewers and subscribers
When it comes to attracting viewers and subscribers, there are THREE ways that you can do this. First, You can do this by yourself which involves work on your side which we will explain in a bit.
The second, you can team up with another YouTuber who already has a following which the work load is shared and together you guys can present a specific content to his audience.
And option number three will be discusses more thoroughly in step seven 😉
Note: If your considering monetizing your channel, make sure to check out step number six for more details.
Now that you've read what the requirements are, lets get straight to the first option by Brian Dean:
1. Making your YouTube Video SEO:
What do you think?
Did you find it hard to create videos that has a lot of SEO stuff built in?
Well, you can try the second option that Sunny Lenarduzzi is going to explain a bit more to see if this is a fit for you. This will take the load off a bit from you and help you learn more about how to market your self and your channel to your audience;
2. Doing Influencer Outreach:
So was sunnys explanation simple enough? If for what ever reason it wasn't. Let me share with you the key point of the video.
The key point is that, by teaming up with an influencer, you can create an instant celebrity status with just one video. Naturally you won't become famous like the Kardashians etc but you'll definitely jump start your channel flowing with viewers and subscribers.
Sixth, setting up your account to start making money
Note: If your considering monetizing your channels read the following – Since January 16th, 2018 channels will need 4,000 hours of annual viewing time and over 1,000 subscribers. YouTube is tightening the rules around its partner program and raising the requirements that a channel/creator must meet in order to monetize videos.
In this case Alex Halford is going to show you how you can setup and enable your YouTube channel to start receiving money for the total amount of views generated for each video you upload. Check it out below:
Now that you got all the information you need regarding setting up and enabling your channel to earn money. It's time to promote your see how you can promote your videos videos.
Seventh, how to start a youtube channel wit paid promotion
As i told you in step number five, option number three is that you can simply create your own videos and promote them.  The way to do this is by leveraging various services available for video promotion.
Now lets say you don't want to do SEO and neither do you want to do Influencer Outreach like we saw in step number five. But you only want to promote your own video through paid promotion. Well, this is the third options that will help you achieve more exposure for your branded videos
Video Promotion Services: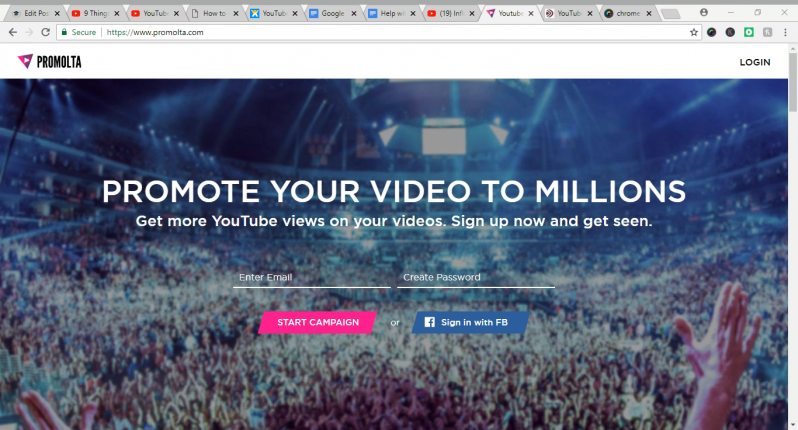 After going through all these steps setting up your very own YouTube channel the successful way. You can then go on to create your plan for your video uploading frequency. And also map out what content topic you are going to cover in the coming months. From then it's…
Analyze, optimize, repeat
Even the best can do better. Once you have a foothold on your channel, it's time to get a bird's-eye view of how it's performing. YouTube Analytics will help you along the way and will guide you in the direction of how you may want to optimize your videos for the future.
Analytics will allow you to get insight on the people who are watching your videos, which allows you to hone into your target demographic even further. It'll also give you a better idea as to why one video may have performed better than another. It's a powerful tool for your budding channel.
Looking for a good example?
Take a look at the ShaqirHyssin YouTube channel!  and subscribe.
Ready to unleash your inner filmmaker online?
Get Your account created today And get your channel up and running ASAP!
Liked the Videos and Content?
Let me know what you think, Share which step you've implemented and what results it's given you.
I will look forward to seeing your comment below 😉
—
About The Author:
Shaqir Hussyin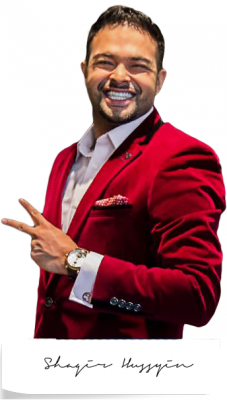 Shaqir Hussyin is the founder and CEO of WealthAcademy.com &  Funnels.com, nicknamed the "Backpack Millionaire", he's invested $350,000 into his own education and training. Whilst traveling to 100+ countries, Shaqir has built over 10+ million dollar brands and attracted over 500,000+ subscribers. His signature program is now available: Max Income System; 14 Simple Steps To Making Your First Income Online
Shaqir is also a highly sought-after speaker and direct response "Sales Funnels" global leader whose work has impacted over 100,000 businesses in 65 different countries. Connect with Shaqir on Instagram, YouTube, LinkedIn & FB Group...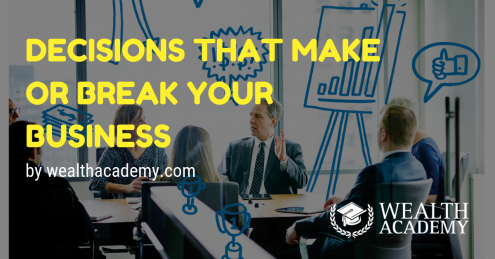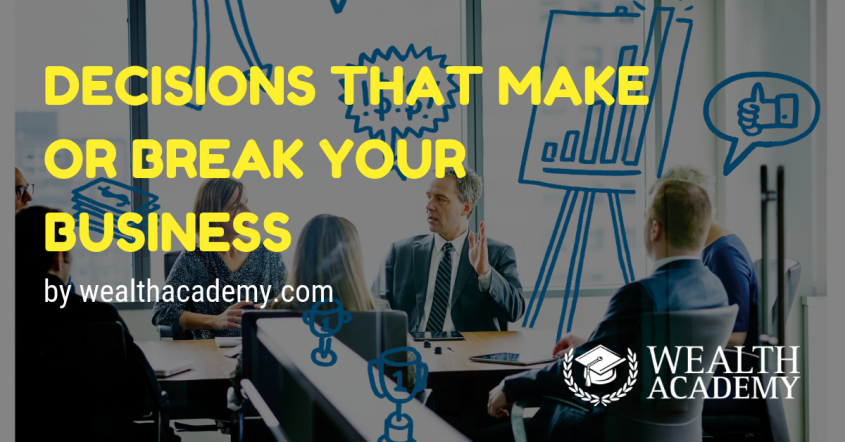 Good decision making in the business world has a lot to do with…
https://wealthacademy.com/wp-content/uploads/2019/08/decision-making-management.png
628
1200
Shaqir Hussyin
https://wealthacademy.com/wp-content/uploads/2019/11/logo-plain.png
Shaqir Hussyin
2019-08-12 00:00:00
2019-08-07 19:26:16
Good Decision Making In Management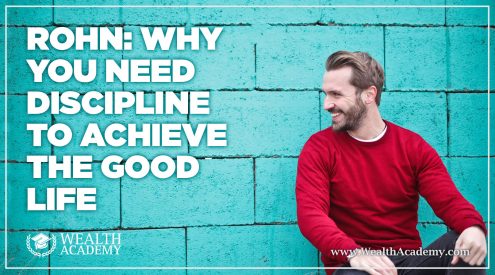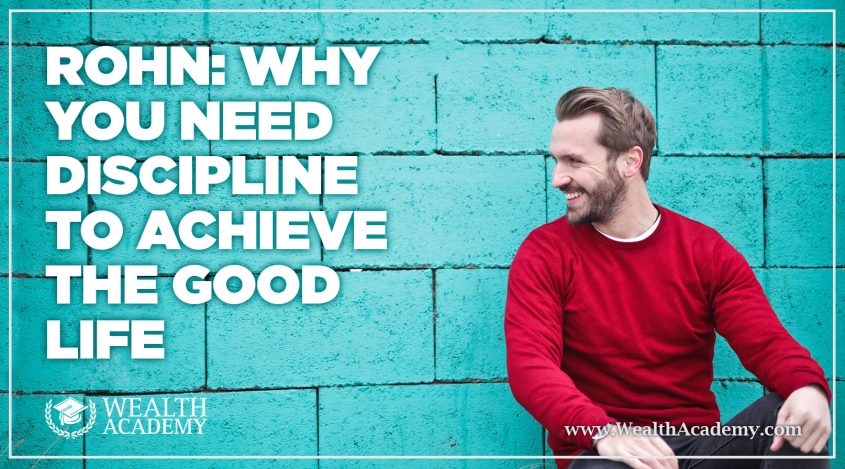 Need self discipline examples to achieve more? What's at the…
https://wealthacademy.com/wp-content/uploads/2018/04/Rohn-Why-You-Need-Discipline-to-Achieve-the-Good-Life-WA-BLOG-POST.jpg
896
1614
Shaqir Hussyin
https://wealthacademy.com/wp-content/uploads/2019/11/logo-plain.png
Shaqir Hussyin
2019-08-07 08:00:00
2019-07-30 19:53:42
Self Discipline Examples For Entrepreneurs