Solo Ads is an extremely effective method of generating high-quality leads. It revolves around having successful marketers with sizable email lists send out an email to their subscribers, promoting your offers. That said, there are a ton of Solo Ad providers out there. Naturally, not all of them are equally trustworthy, or provide the same quality of service.
So, if you're planning on using Solo Ads as a way to quickly grow your list of email subscribers and generate a ton of hot leads, there are a few things you need to keep in mind when deciding on who you want to buy clicks from.
Here's what you need to consider when searching for a good Solo Ads provider:
What Type Of Traffic Do They Provide?
Before you even consider a certain Solo Ads seller, make sure that their list consists of your target audience.
Regardless of how good the provider's bio is, you want to avoid people that are selling off-niche solo ads. Instead, you should only approach the ones that offer highly-targeted traffic for a very specific niche – the one your business operates in.
For example, my Solo Ads Agency focuses solely on providing high-quality traffic in the internet marketing niche. It makes perfect sense, since that's what our subscribers are interested in.
We're well aware of what our area of expertise is.
That said, there are a lot of Solo Ad Providers who claim that their "magical" lists work for any kind of offer, regardless of the niche you're in. That's a bit far fetched, to say the least.
It's best to avoid vendors that don't provide any information on their subscribers, or have unrealistic claims regarding their lists.
Check the Reviews  
The best way to determine the quality of a solo ad providers service is by checking to see what other people have to say about the traffic they received.
Most vendors (at least the good ones) have reviews, testimonials, and case studies available on their websites.
Go through them. See what types of reactions their previous customers have. Obviously, these can be easily faked as well, but there is a way to check their authenticity.
Generally, it's a good idea to put trust in suppliers who have posted real screenshots of customers' messages, instead of simply having a statement that supplier credits to an asserted client.
You can always reach out to people featured in the testimonials. Ask them what their experience with the vendor was like, to confirm that they were actually satisfied with the service, and that the testimonials are genuine.
Of course, the seller's website isn't the only place you can get information on their services. You can always do a quick Google search and see what people have written on various forums and groups. This should give you a pretty good idea about the particular vendor you're considering buying Solo Ads from.
Inquire About Their Services
You can get a lot of information from the Solo Ad providers themselves.
Obviously, there's not a person in the world who will tell you that their service sucks. That's not exactly what I have in mind here.
What I'm suggesting is that you should approach the vendor, with your email swipes and links ready. Then, simply discuss with them how they would go about promoting your offer.
The speed of response and how they communicate with you can tell you a lot about the seller. For instance, if they are quick to respond to your inquiry, use a professional language, and are transparent with what they provide – that's a good sign that they're someone you can actually trust.
On the other hand, if they take too long to respond, give vague answers, and are focused on promoting their service instead of clearing things up, you're probably dealing with someone that provides poor quality service.
There are a couple of questions you can ask Solo Ad providers to determine the quality of their service.
Questions To Ask The Solo Ad Providers:
   How did they build their list?

This is a pretty straightforward question that any good Solo Ads provider should be able to answer in an instant. If they're being dodgy about it, and trying to divert the attention to a different topic, that's an obvious red flag.

   What types of packages are they offering?

Typically, good Solo Ad providers offer a variety of different packages for you to choose from. This will give you an idea of their pricing structure, and help you negotiate better deals in the future.

   Have they promoted similar offers in the past?

You want to make sure that their audience is actually interested in the offer you plan on promoting. If they say they haven't promoted anything similar in the past, but claim that the traffic works well for your niche, it's best to look elsewhere.

   When will they be able to send out your solo ad?

This way, you can get a good idea about the demand for their services. Also, you can determine whether it's worth the wait. If they're overbooked, you might have to wait a few months before you start getting leads (and you're paying in advance).

   How many new subscribers do they get each day?

You don't want to pay to promote your offers to a dead list. A good vendor will have a decent number of new daily leads. In most cases, they will also remove inactive people to increase conversion rates. If they can't provide an answer to this question, you'll know something's up.
Test The Provider
The only way to be absolutely sure that xyz solo ad providers provide quality services and will deliver the clicks they promised is by testing them.
The best way to do this is to buy the minimum amount of clicks to start off. Provide a trackable link and monitor the results (conversions on your landing page) with different traffic vendors' sources.
If it's not a brand-new landing page, you should already have some data regarding the conversion rates. Typically, 100 clicks should be enough to discern the quality of the traffic.
Compare the conversions on that landing page from the solo ads traffic to your previous data. If the conversions are significantly lower than average, that's on obvious sign that the vendor provides poor quality traffic.
Another thing to be wary of is whether the traffic they're providing is genuine. Some unsavory vendors resort to bots to deliver the clicks they promised. Luckily, this is easy enough to do.
Simply take the IP addresses of the people that clicked your link. Then, use one of the free online IP checkers to see where these people are located.
If you're getting multiple clicks from the same IP address, or from a region that doesn't coincide with your audience's geographic location, you'll know for certain that the clicks you're getting are pretty much worthless. In this case, you should look to buy Solo Ads elsewhere.
Conclusion
Using quality solo ad providers can be a great way to quickly generate a large number of qualified leads and skyrocket your sales. Simultaneously, you need to be on the lookout for scammers, as well.
I highly recommend that you do the necessary background check on the provider. Otherwise, you might end up throwing your money away on thousands of clicks that won't provide any results.
So, be diligent and don't simply take the provider's word for it. Test them to make sure you're actually receiving good traffic that converts. You want to be positive that you are getting a good return on your investment.
If you're looking for high-converting, top quality Internet marketing traffic to grow your business and scale your profits, check out the Solo Ads Agency.
We provide a wide selection of done-for-you solo ads traffic packages, at affordable prices. Our service relies on email lists of industry leaders and 7-figure earners in the online money-making niche.
Click here to see all available packages and start growing your online business with premium quality Internet marketing traffic.
About The Author
Your Millionaire Mentor
Shaqir Hussyin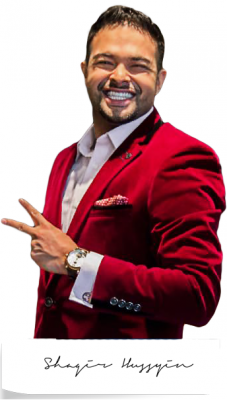 Shaqir Hussyin is the founder and CEO of WealthAcademy.com & Funnels.com. Nicknamed the "Backpack Millionaire", he's invested $350,000 into his own education and training. Whilst traveling to 100+ countries, Shaqir has built over 10+ million dollar brands and attracted over 500,000+ subscribers.
His signature program is now available: Max Income System; 14 Simple Steps To Making Your First $120K
Shaqir is also a highly sought-after speaker and direct response "Sales Funnels" global leader. His work has impacted over 100,000 businesses in 65 different countries. Connect with Shaqir on Instagram, YouTube, LinkedIn & FB Group.

https://wealthacademy.com/wp-content/uploads/2018/03/How-to-find-trustworthy-solo-ad-providers-WA-BLOG-POST11-2.png1-1.png1_.pngstep14.2.png.jpg
448
807
Shaqir Hussyin
https://wealthacademy.com/wp-content/uploads/2018/02/logo-plain.png
Shaqir Hussyin
2018-03-14 00:00:00
2018-12-25 11:18:04
How To Find Trustworthy Solo Ad Providers