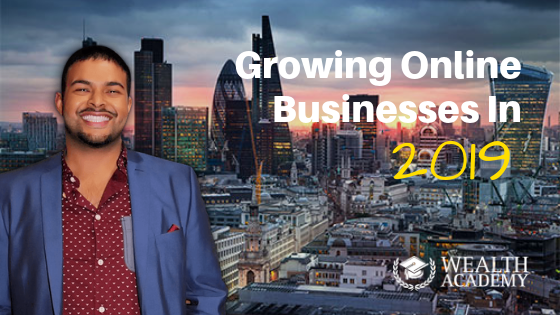 Here are 7 phenomenal ideas for growing online businesses in any niche market and 2018 has been a truly exciting year for digital marketers worldwide. With the focus on Interactive Chatbots, Social Media Stories, Influencer Marketing, and Live Video the field of online business is more challenging than ever before. From businesses marketing their products and services on Instagram, and online shops blooming everywhere on the net, this year has truly exceeded our expectations. Now that 2018 is long gone, let us share with you  the newest trends for 2019 that were "born" from the minds of digital marketing geniuses.
We are living in a digital era. Nothing can prove it more than this list of 4 ways digital marketing trends changed for online businesses 2019.
#1 Website To Mobile AMP Optimization
Just last year, people all over the world made more internet searches using their smartphones or tablets than their laptops or desktop. This is why mobile optimization is a must, along with investing in a mobile-friendly platform. It's the only way businesses can attract majority of their website visitors. But most importantly, it's the only way to convert those visitors into customers.
So, if you want users to come back to your website, and to buy your products or services, make your platform the most mobile-friendly it can be.  You can check out the google amp mobile optimization to get more engagement and increase sales.
#2 Advertise your product on Instagram
2016 has also seen the introduction of ads on Instagram, as well as its new algorithm that can now enable you to reach out to a more specific audience a.k.a the audience you want.
You can now pay to get your business advertised for on Instagram, and many companies are using it to reach more of their target audience. Just as in Snapchat, businesses are using it to share the behind the scenes of their work, which makes them look more reachable, and thus, closer to their customers.
#3 Consumers Reviews
Instead of just being passive consumers, customers are now an active part of online businesses. With the rise of forums, comparison websites, and even Facebook pages and groups, consumers have a lot to say about products and services that were provided for them.
This can definitely seem like a plague to some businesses. However, the smartest ones will know how to use it to their own advantage.
Brands can now use their customers' experiences as content on their websites and social media accounts. A vouch from a happy customer always being more powerful than any online ad or social media campaign.
Yes, video content is still in. Don't give up on videos just yet! Now, they are even more popular, and for a reason. Internet users find it easier to watch a 45 seconds video than to read an article or look at a slideshow of pictures.
They find videos more interactive, more alive, and most importantly, more interesting!
So, your company's new year's resolution could be creating more video content, and sharing it on platforms such as Youtube, Vimeo, Facebook, or even Instagram for shorter videos.
#4 Social  Live videos
This year has seen the rise of live videos on Youtube, Facebook Live, Instagram. As we said it before, studies show that video content is more interesting than text or photos alone, and live videos aren't an exception. They allow consumers to be part of the brand experience, which will make them more loyal to it.
#5 Voice Search Trends
Nowadays, people are more busy than ever. So, they find it easier to look for something online using voice search, rather than typing it. It saves time, and as we know well, time is money. Research shows that people use different terms when using voice search. The sentences are often longer or more complex. This is why companies now should focus on including these terms in their keywords list. It might significantly increase their chance of ranking higher in online search engines.
#6 Interactive Apps
Yes, a lot of online businesses think that they don't really need an app… However, as we stated it earlier, people are spending more time on their phones than ever. And out of that time, up to 52% is spent on apps. So, think about creating an app for your business. Just when you do, don't forget to optimize it for the app store.
As we can see it, social media has changed the business world completely. It's now much easier for companies to hear their customers' complaints and praises. Similarly, with a single click, you can reach out to them and start a real conversation.
So, if you're a new player in town or just a business who wants to optimize its online presence, think about investing in social media, it is definitely the way to go right now!
#7 Think On Podcast
Focus your efforts on less-saturated forms of content like video and audio while optimizing for less common search engines like YouTube and iTunes.
Plus, these new channels have a very lucrative audience as they are engaged. Did you know that 45% of podcast listeners have a household income of $75,000 or more?
If you don't have a big marketing budget no worries. These channels aren't as expensive or competitive yet. You also don't need a studio to film or record. You can just bust out your iPhone and start recording yourself.
Believe it or not, a lot of people prefer that over studio quality content as it is more authentic.
Well that was the 7 phenomenal ideas for growing online businesses in any niche market
If you are interested in learning how to reliably create powerful, result-oriented ways to increase your profits?
Also campaigns that will help you build brand awareness, attract TONS of new leads & customers, and skyrocket your sales…
Then check out my Money Making Starter Kit. It provides a comprehensive collection of top-performing marketing strategies and 100% done-for-you templates.
It's an invaluable resource that will allow you to create winner social media marketing campaigns with ease.
And that's only the beginning. You're also getting funnel reports, checklists, 101 marketing secrets, a proven list building system, and a whole lot more…
Click here to get instant access to the Money Making Starter Kit and discover how you can start bringing in 7 figures with your business.
About The Author
Your Millionaire Mentor
Shaqir Hussyin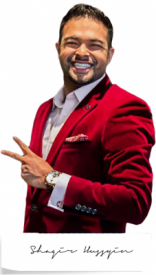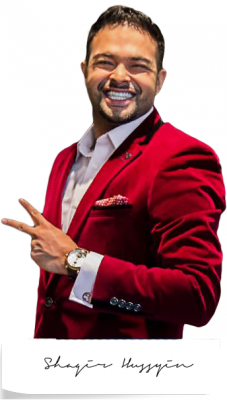 Shaqir Hussyin is the founder and CEO of WealthAcademy.com & Funnels.com. Nicknamed the "Backpack Millionaire", he's invested $350,000 into his own education and training. Whilst traveling to 100+ countries, Shaqir has built over 10+ million dollar brands and attracted over 500,000+ subscribers.
His signature program is now available: Max Income System; 14 Simple Steps To Making Your First Income Online
Shaqir is also a highly sought-after speaker and direct response "Sales Funnels" global leader. Shaqir's work has impacted over 100,000 businesses in 65 different countries. Connect with Shaqir on Instagram, YouTube, LinkedIn & FB Group.
https://wealthacademy.com/wp-content/uploads/2019/04/growing-online-businesses.png
315
560
Shaqir Hussyin
https://wealthacademy.com/wp-content/uploads/2019/11/logo-plain.png
Shaqir Hussyin
2019-04-04 14:00:00
2019-04-09 22:07:35
7 Ways For Growing Online Businesses In 2019