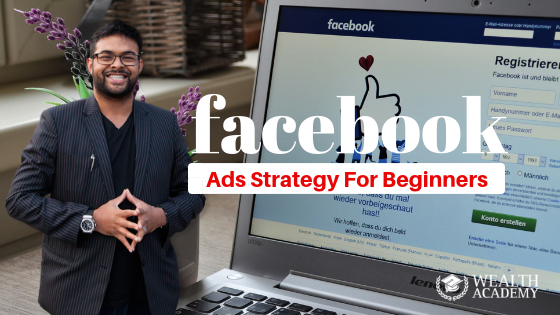 Navigating the world of Facebook ads can be a nerve-wracking experience for those who are new to digital marketing strategy. That's why today I'll be touching upon how to setup a facebook ads startegy for newbies. It's one of the most popular online platforms and can help you expand your business reach.
Here's what you can do!
Create And Set Up Facebook Business Manager Account
To kick-start a successful Facebook advertising campaign, you need to begin by setting up your Business Manager account correctly.
Step 1. Visit the website, https://business.facebook.com/ and click on account creation. The website will then ask you to input information about your business.
Step 2. Go to Accounts and Ad Accounts to create your New Ad Account. You can now follow any of the prompts available on the website.
Step 3. Enter a name for your business, select the primary Page and enter your name and work email address.
Note: If you don't yet have a Page for your business, create one
Create and Install a Facebook Pixel
As an advertiser, just running a Facebook campaign isn't enough. Instead, you need to see whether the campaign actually brought traffic to your website or not.  So to gauge the success of your Facebook advertising;
Step 1. Install the Facebook pixel in your Business Manager Account.
Step 2. Ad this unique code to your website.
note: This will help you see the visitors who've visited your website through Facebook Ads. Moreover, you'll also get to see the audience profile of the visitors who visited the website. For instance, you might learn that your ad was popular with 25-year-old single women in Bristol.
Create Your Audience Profile
You can't run a brilliant Facebook ad campaign without defining your target audience first. So once you're done with step one and two, activate the audience feature on your Business Manager Account. You'll now come across two technical terms: prospecting and retargeting.
Prospecting: Under prospecting, you can expand your business reach by targeting new customers. To do that, opt for either the lookalike audience tool or Facebook's interest and demographic data tool. You can use either of these tools to drive new customers to your website.
Retargeting: Here, you encourage customers that are already familiar with your brand to make a purchase. For that, click on the Custom Audiences option. You'll now have a wealth of information available from these three sources namely, traffic, customer files and engagement data. So use them to secure customers interested in your business.
Design Your Facebook Campaign
In order to design your first ever Facebook campaign go to your Business Manager Account. Now, access the Ad Manager to choose your campaign's objective. You'll come across three ad categories: consideration, conversion and awareness. Read through the information given under the three categories. This will then help you choose an option that goes in line with your business goals and objectives.
If you're looking to grow your online business into a profitable venture, Wealth Academy, headed by Shaqir Hussyin, provides knowledge and resources on just the right platform to get your online business up and running successfully.
To develop an exceptional game plan, call us today!
About The Author
Your Millionaire Mentor
Shaqir Hussyin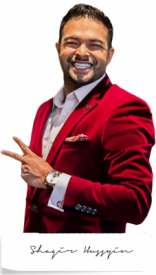 Shaqir Hussyin is the founder and CEO of Shaqirhussyin.com & Funnels.com Nicknamed the "Backpack Millionaire", he's invested $350,000 into his own education and training. Whilst traveling to 100+ countries, Shaqir has built over 10+ million dollar brands and attracted over 500,000+ subscribers.
His signature program is now available at: CreateDigitalCourse.comspecially designed for aspiring entrepreneurs wanting to start their online business with their very own high paying product.
Shaqir is also a highly sought-after speaker and direct response "Sales Funnels" global leader you can meet in person. His work has impacted over 100,000 businesses in 65 different countries. Connect with Shaqir on Instagram, YouTube, LinkedIn & FB Group.

https://wealthacademy.com/wp-content/uploads/2019/06/facebook-ads-strategy.png
315
560
Shaqir Hussyin
https://wealthacademy.com/wp-content/uploads/2019/11/logo-plain.png
Shaqir Hussyin
2019-07-03 10:00:37
2019-07-03 17:59:30
Facebook Ads Strategy For Beginners