The two main things that define a business are profitability and sustainability. Sadly, the latter is often overlooked. Too many businesses, with excellent products and services, never reach their full potential. They're leaving a TON of money on the table, because they aren't nurturing the relationship with the customers. And here's the funny thing… There are quite a few excellent free CRM software solutions that make this task a piece of cake.
And that's exactly what we'll be talking about in this article. I've already discussed what CRM is and why your business NEEDS it, in another post. I suggest you read it, if you want to learn more about customer relationship management. 
Here, we'll be focusing on specific FREE CRM software solutions. As with all software, different solutions offer different features and levels of functionality. I'll give you an overview of my top 10 free CRM software, so you can make and informed decision and choose the one that will best fit your business goals and needs.
And, since these solutions all include a free option, you don't have to commit to anything. Heck, you can try ALL of them if you want, to see which one you like the most.
Regardless of which one you choose, you'll have all the relevant data in one place. And this doesn't amount to just information about your customers. It includes data on your suppliers, and everyone who interacts with your business. You'll see emails, their demographics, interests, positions, and in some cases – even the last conversation they had with your business.
And once you experience this streamlined customer relationship management… You'll wonder how your business operated before using the free CRM software. That's how valuable these tools will be for your business.
So, let's jump right in and take a closer look at the specific solutions!
Top 10 Free CRM Software 2018
HubSpot's free CRM software is one of the best there is. The reason is simple – they offer a LOT, free of charge.
With zero investment, you're getting access to full CRM features! And, you can add as many team members as you want.
The only restriction is that you can have up to 1 million contacts. Which I personally don't think is much of an issue.
Apart from being super powerful, it also sports a user-friendly interface. Additionally, it automates a big part of the process.
For instance, you can easily add a contact by entering their name and email. The software will then automatically pull their image, as well as details about their company.
HubSpot CRM allows you to keep track of as much information as necessary, through custom fields. You can even integrate Gmail & Outlook 365 to track and schedule emails. Neat, right?
And the dashboard is fantastic, too. It lets you preview contacts and see their details simply by mousing over the names. You won't need to open a new page to see the details. It doesn't sound all that fascinating, but trust me… This feature alone saves a ton of time.
Essentially, the free account covers all your CRM needs. Manage contact info, monitor their buyer's journey, schedule and track appointments… You can even use HubSpot CRM to create amazing opt-in forms for your website.
The paid options simply include more customization and branding. If that tickles your fancy, then check out their paid plans. Starter plan with custom fields and branding starts at $50.
Bitrix24 is an excellent choice if, alongside CRM, you're looking to improve team communication.
It allows you to track and manage your team's contacts, share files, plan future projects, and more.
Streamlining communication between teams and team members will inevitably increase your business' productivity.
So, if you have up to 12  people on board, this is a must-have.
As for CRM, you'll get access to a standard suite of tools. Additionally, you'll be able to send out invoices to customers, to charge for your work.
Unlike HubSpots solution, Bitrix24 doesn't automatically pull company and personal info. However, it does allow you to organize contacts as you see fit.
Of course, you can use complementary tools to easily add new contacts and sell them on your offers. You can also create projects, discuss them with your team, and keep track of everything in the customer's contact page.
Bitrix free CRM software offers its core features for up to 12 users.
For teams bigger than 12, paid options start from $39/month for 24 users.
Agile CRM is an excellent choice for consultants and coaches. And, of course, anyone else whose services require scheduling meetings, appointments, and sessions.
If you fall into this category, then you know how stressful scheduling can be.
You need to make sure you don't have two calls at the same time. You have to plan ahead and constantly be aware of your calendar.
Missing an appointment, in the best case scenario, means a lost customer.
In the worst case, it can lead to negative reviews. I'm sure you wouldn't want to risk your reputation simply because you forgot an appointment, or made an honest mistake when scheduling several months upfront.
That's where Agile free CRM software truly shines. It makes scheduling meetings with prospects a breeze.
It provides a clear overview of all the upcoming meetings, so you can never schedule something when you're actually not available.
And, it's incredibly simple to use. From the contacts page, you can schedule events with a single click.
It works the other way around, too. The appointment scheduling page allows contacts to see when you have an open slot.
Then, just as easily, they can choose one of the available times to schedule a call.
Agile CRM will also keep your team motivated. It features a leaderboard, which tracks the number of calls, tasks, and deals every person has completed.
If you reward top performers, others will feel motivated to work even harder the next month to be on the top of the leaderboard.
As for the price, Agile CRM is free for up to 10 people and 1,000 contacts.
The starter plan at $14.99/month includes 10,000 contacts, as well as additional email campaign tools and marketing automation.
Admittedly, Zurmo doesn't sport the most visually appealing website…
But, don't let that fool you. Their free CRM software is on pare with professional solutions, like Salesforce.
They might pay less attention design, but offer a ton of information on your contacts.
Since they're detail-focused, you'll know everything that's going on with your contact, at any time of day or night.
Additionally, Zurmo helps you easily keep track of your products. This also allows you to link opportunities and deals to the products you'r team is selling.
Just like Agile, Zurmo also features a leaderboard to keep your team members motivated.
That said, the standout feature of Zurmo is the ability to generate detailed reports. They also include charts as a visual representation of the data.
So, you'll never have to dig through heaps of sales data before every quarterly meeting! And, you'll have actionable insights on your fingertips, whenever you need them.
The appeal of Zurmo comes from the fact that it's very simple to use. And, it provides you with all the data you need to make sound, strategic moves.
It's open source and you can download it from SoulForge, free of charge.
vTiger definitely deserves a spot on this list, considering it's among the most popular self-hosted CRM apps.
The reason for this is the wide variety of features it provides. Apart from an extensive suite of core features, you can further improve vTiger's functionality through a myriad of free and paid extensions.
vTiger is a full-feature CRM solution. In other words, it covers everything from contact managing and deal tracking, to finalizing sales with quotes and invoices.
Additionally, it's a great tool to streamline customer support. And that's not all!
You can also use it to manage projects, inventory, calendars, and so much more. Really, the possibilities with vTiger are endless.
However, there's an obvious drawback to all this. The number of options, features, and tools can be a bit overwhelming.
If you've never used a CRM software before, this probably isn't the best choice.
If, on the other hand, you've got some experience, then this is your best bet.
You're getting all the features I listed above with the software itself. On top of that, the vTiger community provides virtually every extension you can think of. Most of these you can simply download. Even the ones that are paid are pretty affordable.
So, you'll be able to tweak vTiger according to your business & team's needs.
The verdict: Although not recommended for rookies, this is an extremely powerful free CRM software.
If you're looking for functionality and the ability to modify the platform to suit your needs – look no further.
Raynet is a great solution in a specific situation:
It's awesome when you only need to select which emails you want to track in your CRM.
Now, what does that mean? Well, Raynet doesn't automatically integrate with all your emails.
Instead, you get to pick-and-choose the relevant ones. It may seem like extra work, but it's exactly what some businesses need.
It helps you de-clutter and only shows you data from relevant contacts you selected.
Regardless of the email provider you're using, you can copy Raynet to relevant emails to keep track of them.
Raynet's also fairy simple and easy to use, according to user's reviews.
The feature that stands out here are the "Account Cards". They show all the relevant customer information.
This includes their value, expressed through the revenue they bring to your business.
One thing to keep in mind is that it doesn't offer that much for free. It's free for only 2 users, 150 accounts, and up to 50 MB of storage.
Sure, it's not much, but it's more than enough to test out the software. Which I'm sure was the manufacturer's idea in the first place.
The upgrade to a standard account is $19/month. It increases capacity to 20,000 accounts and 1 TB of storage.
It's worth considering, if you want/need to segment business emails.
Another user favorite, with 5 stars and 99% user satisfaction.
I believe this comes from the fact that Capsure is super simple, yet super flexible.
At it's core, it offers a full-suit of CRM capabilities. This includes contact management & communication, sales opportunities, and managing/tracking tasks.
Furthermore, you can manage all relationships with Capsule, not just customer relationships. You can stay in touch with leads, vendors, suppliers, etc.
However, Capsule stands out from the rest on the list when it comes to managing your sales pipeline. It allows you to track deals, bids and proposals.
Capsule can also function as a team management tool. With a single click, you can share specific tasks with your team. You can assign tasks to the right team member, monitor them, and set deadlines & milestones.
All around, Capsule is a great free CRM software with plenty of features.
It can be used startups, small businesses, and enterprise level companies alike.
And, you can download it on your tablet or smartphone!
Managing everything on the go sounds neat, doesn't it? 🙂
If the bulk of the work you do with contacts happens in your inbox, then Streak is the solution you're looking for.
Streak was built specifically for fully customized CRM inside Gmail. Hence, it's best if your main focus are email conversions.
It's dead-simple to install. Basically, you're just adding another Google Chrome extension.
Adding it will allow you to see a Pipeline tag and a Streak button to add emails to the pipeline.
This provides you with an entire CRM workflow. Here, you can monitor a prospect's entire journey from lead to customer.
Streak also takes Gmail to a whole new level. It provides tools which help you easily track and schedule emails.
It also offers a variety of cool templates, which can help you write up amazing emails in seconds.
With all these features combined, Streak saves you a ton of time. You'll no longer have to spend hours every day managing your communications.
Instead, you'll be able to focus your efforts on turning those contacts into loyal customers.
The free version allows you to share up to 50 boxes with your team (CRM deals). It's also limited to 200 emails per month.
Not a whole lot, but enough to get a sense of what the tool provides.
If you enjoy the free version, you can upgrade to a corporate plan for $39/month.
This gives you unlimited access to full suite of CRM features and integrations.
In my opinion, the best option if you're interested in a self-hosted CRM solution.
This beautifully designed open source CRM offers a ton of data, while at the same time making it fairy simple to read.
Suite CRM is great for managing contacts. Additional tools it provides help close sales with more efficiency.
Additionally, they enable the platform to automatically create workflows based on your contact information.
What stands out about this particular solution is customer support management.
It has a built-in portal which allows your customers to help each other. How great is that?
Additionally, each interaction is logged into your CRM. Therefore, you'll have the answers for the same problems/issues in the future – at your fingertips.
Bottom line, Suite CRM helps manage customer relationship, while also streamlining your customer support.
It offers detailed actionable actionable insights regarding your customers. It also helps boost sales and increases conversions.
What more can you ask from a free CRM software?
You can download it from the official website.
Or, if you'd like to see it's range of capabilities… You can always request an online demo.
And last, but certainly not least, we have Zoho free CRM software.
This is another excellent CRM tool, which offers a lot of functionality in its free version.
There's one thing to be aware of here. It's that Zoho CRM isn't just a contact management tool.
In fact, the company developed a standalone product for that purpose – Zoho ContactManager.
The CRM solution, on the other hand, includes a full suite of lead & sales management tools.
The free option allows you to add up to 10 members.
The free plan is customer-centric. It includes tools that help streamline email marketing, visitor tracking, social marketing, and so on.
It even allows you to create custom surveys and send them out to contacts.
Furthermore, Zoho has a fantastic analytics board. So, all your marketing decisions will be backed by solid data.
That said, there are quite a few paid plans, as well.
Depending on what you need, you can choose a plan with optimal functionality for your business.
And, you're not overpaying for stuff you won't be using.
The main difference between these plans is in:
Communication channel availability
Sales automation equipment
Number of records
Custom modules
Regardless of the plan you choose, you'll enjoy excellent customer support.
This holds true for the free version as well.
And, with the free plan, you can also download the company's mobile app.
Final Thoughts
That concludes my top 10 list of best free CRM software for 2018.
Have you tried any of these CRM solutions? Are there any other that I haven't mention, and you'd personally recommend?
Feel free to let me know in the comments below!
That said, I really hope you enjoyed this post.
I put together this list to bring you budget-friendly CRM options, that still provide enough functionality to help you streamline certain processes, nurture your business relationships, and ultimately – scale your profits.
Don't forget, since all of these are free or at least offer a free version… You can test out different solutions to find the best fit for your business.
Check them out when you get the time. The right CRM tool has the potential to be a real game-changer for your business. As an example, the video below shows you how effective Hubspot CRM can be for your business:
Once you establish a rock-solid relationship with customers, team members, suppliers, and vendors – your business will flourish!
Want to learn more about digital marketing?
If you want to leverage proven formulas, strategies, and best practices to grow your business lightning-fast scale your profits to 6 figures and beyond…
Then I invite you to join us at the WealthAcademy. Our core curriculum features everything you need to know to build and run a sustainable, wildly profitable online business.
From creating amazing content and writing persuasive copy that sells… To optimizing your sales funnels and creating $10,000+ high ticket offers…
You'll learn everything you need to become a Wealth Academy certified digital marketing specialist.
Click here to enroll in the Wealth Academy Accelerator TODAY. 
Let us combine our knowledge and experience with your vision to make your dream business a wildly profitable reality! 😉
About The Author
Your Millionaire Mentor
Shaqir Hussyin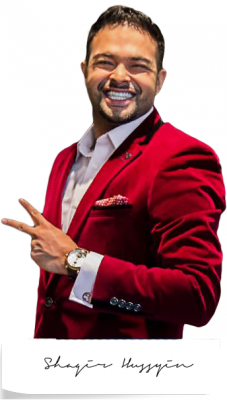 Shaqir Hussyin is the founder and CEO of WealthAcademy.com & Funnels.com. Nicknamed the "Backpack Millionaire", he's invested $350,000 into his own education and training. Whilst traveling to 100+ countries, Shaqir has built over 10+ million dollar brands and attracted over 500,000+ subscribers.
His signature program is now available: Max Income System; 14 Simple Steps To Making Your First Income Online
Shaqir is also a highly sought-after speaker and direct response "Sales Funnels" global leader. Shaqir's work has impacted over 100,000 businesses in 65 different countries. Connect with Shaqir on Instagram, YouTube, LinkedIn & FB Group
https://wealthacademy.com/wp-content/uploads/2018/07/Free-CRM-Software-1.jpg
315
560
Sohail Irfan
https://wealthacademy.com/wp-content/uploads/2018/02/logo-plain.png
Sohail Irfan
2018-08-24 07:00:10
2018-11-26 11:55:42
Top 10 Best Free CRM Software 2018