Are you looking for ways to boost ecommerce sales, grow your online store, and generate more revenue?
Having amazing products and great service isn't enough to guarantee the success of your ecommerce store.
In order to consistently generate sales and rake in 6 or 7 figures in monthly revenue, it's vital that you establish a good connection with your customers and build a relationship based on trust.
Unlike brick and mortar businesses, running an online store doesn't give you the ability to talk to customers face-to-face. That said, you have an equally powerful alternative in the online environment, that lets you communicate to customers directly, on a regular basis – email marketing.
When executed properly, a good email marketing strategy can give your subscribers an incentive to purchase your products, bring in repeat business, and drastically boost ecommerce sales.
That said, you can't just start sending out emails without giving it any thought. In order to get great results with your email campaigns, you have to devise a good strategy, and use the best practices to get people to visit your store, and get them excited about your products.
Today, I want to share with you some of the most effective ecommerce email marketing strategies that will help shoot your sales through the roof.
Alright, let's jump right in!
Here Are 7 Ways To Boost Ecommerce Sales Though Email Marketing:
Personalize Your Emails
Nobody likes to receive a generic promotional email that puts the spotlight on products, while neglecting the customer. It's proven countless times before that personalized emails get a lot more engagement than generic emails that use a robotic company voice.
Most companies, online retailers, and email marketers know this, and it's pretty much become a standard to use the subscriber's name in the first line of the email's body.
But, personalizing your ecommerce emails goes a lot further than simply addressing the subscriber by their name. In order to boost ecommerce sales, you have to tailor the entire email to a specific customer, based on their previous interactions with your emails and your online store.
There are a couple of ways to go about this:
Segment your audience based on gender: This one is simple, just ask them to select their gender on your opt-in form. Men likely won't be interested in the new line of beauty products or women's clothing, and vice versa. Send your readers only offers that are relevant to them.
Rely on their past purchases: If you're sending emails to existing customers, it might be idea to tailor them based on what they bought from you in the past. Chances are, they'll be more interested in similar or complementary products, than the random ones you're sending out to everyone else.
·Take advantage of browse abandonment: Email automation software allows you to use customers' behavior on your website as triggers. For example, if someone visits a particular category in your store, but never reaches the checkout page, you can send an email featuring products from that specific category to reignite their interest.
The same applies to cart abandonment emails – when they add an item, but back out during the checkout.
Here's a great example of a cart abandonment email by Nordstorm:
Be Creative With Your Subject Lines
To boost ecommerce sales with email marketing, you must first ensure that your emails get opened.
Subject lines are the lifeblood of your email marketing strategy. They decide whether a person clicks on your email in the first place, so you should spend just as much time on coming up with a great subject line, as you would spend on the rest of the email.
In order to grab the prospect's attention, your subject line needs to stand out. You want them to notice your email as soon as they start scanning through their inbox.
Kate Spade New York store leverages jargon and mystery to get the job done:
However, you don't want to go too far and use words and phrases that sound like clickbait, or won't pass through the spam filters. So, refrain from stuff like FREE, ALL CAPS, excessive exclamation points, symbols, and words that create a fake hype.
A good subject line is short & simple, and provides just enough information to pique the reader's interest, without revealing too much.
They should use relevant words to draw in the reader by describing what the email is all about.
Another thing to keep in mind, which can help you boost the open rates of your emails, is the preview text. This text is the features the opening sentences of your email, and appears to the right side of the subject line.
Most people overlook the importance of the preview text, but optimizing it can have a huge boost on your open rates, by giving the reader a better idea of what your email is all about.
Take Advantage of Loyalty Programs
A great way to get customers back to your website and boost ecommerce sales is by rewarding people that often interact with your emails and your store.
This is done through loyalty programs. Essentially, you can craft special offers and send them out to subscribers that meet a certain criteria. Most email automation software provide a feature to send out an email to subscribers who have, for example, either opened one of your emails or visited your store in the past 30 days.
Just make sure to mention in the email that this offer is exclusive. Highlight that it's only available to them as a loyal customer, subscriber, or an active member of your community.
This doesn't have to be anything big. It can be a special 10% discount on the next purchase, free shipping, exclusive look at a new collection, etc.
Take a look at what Walmart offers to their loyal buyers:
Get Your Existing Customers to Refer Your Business to Friends
This is another effectively strategy to boost ecommerce sales.
Most ecommerce stores do this, and you should too! You can offer something like a special $15 voucher for both the subscriber and the person they refer.
On, for example, 25% off their next purchase.
The reason why this works so well is pretty obvious, in my opinion. One, everybody loves discounts.
Two, word of mouth is one of the most powerful ways to get new customers.
They'll always be more inclined to buy from a business their friends already trust.
I know it may seem that you're cutting your profits by offering a referral discount… However, the value of a long-term customer you're getting is much higher than the $15 or $20 one-time discount you're providing.
Hold Special Sales for Holidays and Important Dates
A great way to bring in a ton of extra sales is by creating special holiday-themed campaigns.
People tend to spend a lot more during holiday seasons. Giving them an incentive to buy from YOUR store during that time will drastically increase your revenue.
Here's what an excellent Black Friday Email looks like:
Also, once you start creating special promotions around holidays, it's important to stay consistent, in order to meet customer expectations.
If you're running a special campaign for Black Friday, you don't want to skip Easter. You're unnecessarily risking losing customers to someone who offers better deals during that period.
Quick tip: Send out holiday emails a day or two before the actual holiday. This is done to announce the special sale and prepare the subscribers for the amazing deals you have in store for them.
Notify Customers When a Sold Out Items Become Available Again
It's inevitable that you won't always have every single item in stock at all times. But that doesn't mean you have to lose out on a sale.
Instead, what you can do is allow them to add the item to their wishlist. Then, you can set up an email to notify them as soon as it becomes available.
WooCommerce even lets you add a personalized message, letting the customers know when the item will be in stock.
Of course, you can also have similar products featured on that page. However, by giving them select the option to stay notified on the products they actually want, you're improving their experience and ensuring that they stay satisfied.
You'll have a much higher chance to boost ecommerce sales if you're offering the prospects the exact products they're looking for.
If they haven't subscribed to your list yet, this is also another way you can get them in the loop.
Hold Flash Sales
Another way to get a good influx of sales over a certain period of time is by hosting flash sales. These are special, time-limited offers (usually lasting only 1 or 2 days). They rely on the sense of urgency to motivate the subscribers to buy your products.
These offers can be used to thin through the excess inventory, for example. Alternatively, you can put the spotlight on one of the products that aren't selling as well as you'd like.
Final Thoughts
There you have it – these are my best ecommerce email marketing tips. I've no doubt they will help you take full advantage of this powerful marketing channel to shoot your sales through the roof.
Want to learn more strategies and get valuable tips & tricks for optimizing your ecommerce store or want to start an ecommerce business, but don't know how to set up your store?
Enroll in Wealth Academy Ecommerce Marketing Specialist Certification Program TODAY!
Get trained and certified on how to set up and successfully run a wildly profitable ecommerce business.
Launch yourself as a Wealth Academy certified Ecommerce Marketing Specialist!
We provide comprehensive ecommerce training and offer our support and guidance on your journey to becoming a highly successful online retailer.
Click here to get instant access and join hundreds of fellow entrepreneurs who are running their own successful ecommerce business.
About The Author
Your Millionaire Mentor
Shaqir Hussyin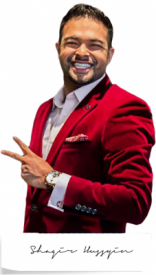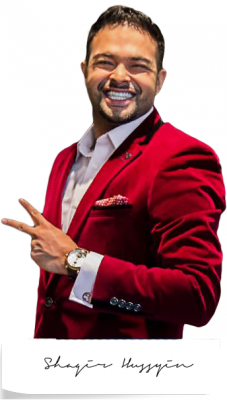 Shaqir Hussyin is the founder and CEO of WealthAcademy.com & Funnels.com. Nicknamed the "Backpack Millionaire", he's invested $350,000 into his own education and training. Whilst traveling to 100+ countries, Shaqir has built over 10+ million dollar brands and attracted over 500,000+ subscribers.
His signature program is now available: Max Income System; 14 Simple Steps To Making Your First Income Online.
Shaqir is also a highly sought-after speaker and direct response "Sales Funnels" global leader. Shaqir's work has impacted over 100,000 businesses in 65 different countries. Connect with Shaqir on Instagram, YouTube, LinkedIn& FB Group.
https://wealthacademy.com/wp-content/uploads/2018/07/Ecommerce-Email-Marketing-Cover.png
315
560
Shaqir Hussyin
https://wealthacademy.com/wp-content/uploads/2018/02/logo-plain.png
Shaqir Hussyin
2018-11-22 11:00:35
2019-01-04 20:00:23
7 Ways to Boost eCommerce Sales Fast with Email Marketing