There are TWO techniques to think of ideas I've seen, that are proven to deliver results for startups and help them scale big time into the millions.
No matter if you're a newbie or a hardcore veteran entrepreneur wanting to start a new business… Literally anyone can do this!
Take my word for it, because what I am about to share with you is closely guarded knowledge. These nuggets of wisdom come from a billionaire, serial entrepreneur, motivational speaker, music/film producer, board adviser and founder of priceline.com, ubid.com and bookings.com – JEFF HOFFMAN.
So, read this whole article closely if you want to learn exactly what to do to launch your next big idea for your startup into the millions.
Back in 2017 I hosted the Traffic Millionaire Summit 5.0. During the summit, Jeff went DEEP into the tricks and techniques he uses to massively scale his businesses and joint ventures.
Remember, these are secrets that the big businesses do to become GIANTS in their industries!
So, if you want to launch, build and grow your idea into a business and achieve your own financial freedom you need to implement these nuggets today…
Then Let's Get Cracking!
People approach me with amazing business ideas all the time. The trouble is, they often have no clue of how marketing works. They don't know what industry they want to get it. They're not even sure whether there's a demand for the idea they have.
You need to test out your idea, before you fully commit to it.
So the first thing you want to do when you have an idea is:
→ FIND A REAL PROBLEM YOUR IDEA CAN SOLVE AND OR A NEED IT CAN FULFILL
Anyone can have an office or a logo… But the real successful startups knows these three crucial things:
What are they selling
To whom they are selling it
Why people are buying what they are selling
This is what makes them stand out, launch and ultimately scale into the millions.
I see so many people wanting to become entrepreneurs because it's something that seems sexy, stylish and attractive. Although it's often portrayed this way, the reality is fundamentally different.
So again, if you have an idea, make sure that idea fills a need and or solves a real problem in our world.
Don't just set up a shop with a logo and website and think you're automatically an entrepreneur with a startup company. It doesn't work that way.
If you can imagine your product as a bridge to get specific results, ask yourself this question:
What results do they want to get, and would they need to buy my stuff to achieve them?
Example: A group of people who listen to music while they jog. What do they need to buy in order to do so? The obvious answer is an mp3 player.
So if your selling the coolest, lightweight mp3 player on the market with an added bonus of a arm-strap specially for jogging…
Are you filling a need or solving a problem in the market? Absolutely!
So, this is why only a few startups succeed. Because they know exactly what they're doing and why they're doing it.
(RELATED: Learn How To Find Real Problems In The Market Space And Fill The Need In 14-Steps Here)
Now before you go off and learn those 14 steps above, let's focus on the second part that is…
→ INFORMATION SPONGING
So there's a problem that exists with many entrepreneurs or marketers today. Let me give you an example so you can understand me better:
Let's say you are in the health industry selling health care products and you get an invitation to go to a banking conference. Would you say that that would be time well invested or not, since you're in a different industry?
Or if someone were to offer you a Sports Illustrated magazine. Would you read it?
I am guessing for both questions you would say no. You're not interested since it not relevant to me or the industry your in…
And that's the big problem!
So, what you want to do is get out of what your doing. Leave the industry you're in for a few moments, and follow your curiosity.
Take 10 minutes a day or once per week and follow what attracts your attention. Anything that sparks your curiosity in another industry, so you can learn something new.
Afterwards, write down in one sentence something you've learned from what you've discovered.
These will become like puzzle pieces for when the opportunity shows up. You can be the first one who puts all these various puzzle pieces together to launch a totally unique startup.
In other words, you're combining concepts, strategies and solutions from various industries into one single idea, which will become your very own unique startup.
This is how Jeff Hoffman launched various multi-million dollar business like priceline.com, ubid.com and bookings.com
CONCLUSION
I can't stress this enough, these are highly effective techniques given to you that can truly help you gain knowledge of your industry and niche market you want to dive into.
Following these two techniques have allowed me to to create various services in the IM-industry like; income-kickstarter, gurufunnels, solo-ads-agency, video-ads-agency and the shic-mastermind from which various students have become 6-figure earned and millionaires in their respective markets.
So i highly recommend you to put these into action, take 10 minutes a day or even per week and start collecting ideas and learning new breakthroughs in various industries so you can one day connect all those pieces of puzzles into one highly successful startup
Want to know more about what jeff talked about?
Check my short interview with jeff here after we closed traffic millionaire summit 5.0;
(NOTE: Before you launch a startup, you need to know what problems are there, what areas are people struggling with, and what they will buy. Get instant access here and watch step1 now and get clear on what problems you can fill a need for in the market space.)
Hope you've enjoyed it.
About The Author
Your Millionaire Mentor
Shaqir Hussyin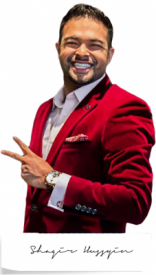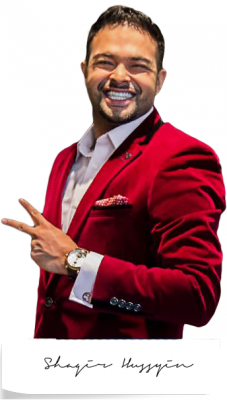 Shaqir Hussyin is the founder and CEO of WealthAcademy.com & Funnels.com. Nicknamed the "Backpack Millionaire", he's invested $350,000 into his own education and training. Whilst traveling to 100+ countries, Shaqir has built over 10+ million dollar brands and attracted over 500,000+ subscribers.
His signature program is now available: Max Income System; 14 Simple Steps To Making Your First First Income Online
Shaqir is also a highly sought-after speaker and direct response "Sales Funnels" global leader. Shaqir's work has impacted over 100,000 businesses in 65 different countries. Connect with Shaqir on Instagram, YouTube, LinkedIn & FB Group.
https://wealthacademy.com/wp-content/uploads/2018/02/What-Are-The-Best-Ways-To-Think-Of-Ideas-For-A-Startup-1.png
315
560
Sohail Irfan
https://wealthacademy.com/wp-content/uploads/2018/02/logo-plain.png
Sohail Irfan
2018-02-07 00:00:00
2018-12-20 12:08:15
What Are The Best Ways To Think Of Startup Ideas