There's a trend that I have discovered with aspiring entrepreneurs and people who are just dipping their toes in the waters of digital marketing… They are usually intimidated by the phrase "keyword research".
I believe I know one of the main reasons behind this. Most experts, seasoned marketers, and bloggers are emphasizing the importance of keywords.
Everyone tells you that you need to do extensive keyword research. They also tell you to invest a considerable amount of time and effort to research the best and most relevant keywords for your business. It's not without reason, since that's the only way to rank high in search results and create high-performing ads.
The trouble is, nobody really tells you how to do it. That's why I decided to create this post, in the fist place. Here, I'll break down the keyword research process into 6 dirt-simple, easy to follow steps.
So, if you want to optimize your website for SEO or leverage paid advertising to drive more traffic to your offers and boost your sales…
Here's how you can find the best keywords for your business:
Step 1 – Brainstorm
Start from the beginning. Gather your team, sit down with a pen & piece of paper, and brainstorm different keyword ideas.
Try to think of as many words and phrases your target audience is likely to use when searching for your (or similar) business, content, products, and services.
If you have a developed buyer persona to fall back on – great! You want to use that data to your advantage. Think about all the different problems, wants, and needs of your target audience. Try to put yourself in their shoes.
Think about how your potential customers would ask for your products. What would they type to find your services? Which path do they take to reach your content? What terms are they most likely to use?
Also, don't forget about geographic modifiers. If you're running a brick & mortar business, the location of your store is a relevant factor you shouldn't overlook.
Tip: When doing keyword research, think about the vocabulary your audience would use when typing in the search engines.[tweet this]
Step 2 – Utilize Keyword Research Tools
Next, you want to put your keyword ideas to the test and expand on your brainstorming list. Thankfully, there's a ton of free and paid keyword research tools that can help you in this endeavor. You can check out my comprehensive list of best keyword research tools here.
For the purposes of this post, we'll stick to the Google Keyword Planner, which is a free tool built into AdWords.
Use the keywords you and your team came up with as a basis for your search. A great thing about the Keyword Planner is that you don't have to enter them one by one, but can instead search for 10,000 different keywords at once.
That's a bit much, if you ask me. Instead, what you should do is group keywords in batches of 5-15 similar phrases. Then, simply use them to search for "keyword ideas" in the Planner.
Keyword Planner let's you check search volume and data trends for each of the keywords on your list. This can give you a pretty good idea regarding their frequency of use. Simply use the filter to list the keywords the number of monthly searches, from highest to lowest.
Finally, once you've filtered through your list and managed to pinpoint the top-performing keywords, you can use that list to generate new keywords, using the third option in the Keyword Planner (see picture above).
The Planner gives you a list of related keywords, but don't just take them for granted. Repeat the process and "scan" their search volumes and trends.
Step 3 – How Accurate Are The Keywords?
When you're in the midst of searching for relevant keywords, it's easy to get sidetracked by the ones with the highest search volume, and forget the most important part – relevance.
In other words, you shouldn't blindly focus on volume alone. Make sure that the keywords you've discovered during your research accurately describe your content, products, and services.
Avoid generic words and phrases that are loosely related to your niche, and instead put your focus on very specific, long-tailed keywords that best describe your business.
I know for a fact, from personal experience, that most people will be tempted to leverage high-volume, low-competition keywords to describe their content and offers, even if they're not directly related.
If you want to try and fool Google's advanced algorithms, you're more than welcome to try. I personally believe it's next to impossible, but to each their own.
My suggestion is to use the data from your keyword research to create new content that covers the specific topic, and create new landing pages, instead of doing it the other way around.
Step #4 – How Do You Customers Ask Questions?
The average monthly search volume for a particular keyword tells you how many times that keyword phrase has been used in the search query.
Once you've refined the initial brainstorming list, discovered other related keywords, and checked all their volumes, the next thing you need to think about are different variations of each of the top-performing keywords.
This is very important, considering that Google's algorithms use exact terms to determine what websites to show on the first page of the search results, in relation to the words the user types on their keyboard.
In other words, you need to check all different permutation and spellings of particular keyword phrase. You have to determine the exact vocabulary your target audience is using to find information regarding your products and services.
Once you have that information, you can easily optimize your web pages and ads to boost your visibility and climb to the top of Google's search results, as well as enhance the performance of your paid advertising campaigns.
Step #5 – Take A Look At The Competition
Finally, to get a good sense of the top-performing keywords, you can always take a look at what your competitors are doing and what the SERP space looks like.
Here, you want to shift your perspective to that of a consumer. Adopt the view of someone who's simply using the search engine to look for products and services in your niche.
Simply open up Google and enter the keyword or keyword phrase into the search engine, as if you were the searcher.
Take a close look at what comes up for that specific keyword. Then, check out the top three results – do these companies or people offer similar products and services to what yours?
Great! That means you hit the nail on the head, and that the keyword you typed is indeed relevant to your market. Now, take a closer look at who your competitors are.
Are they big brands and huge names that you have no chance of competing with? If so, it's best not to try and challenge them for that particular keyword. Instead, concentrate your efforts on targeting a different phrase that you actually have a chance of ranking high for.
What you can, and should do, is follow their example. Utilize their best practices to optimize your own website and improve your paid campaigns.
Check out their content to see what they're offering to the audience, pay attention to the vocabulary they are using. Does the keyword you typed in appear in the headline, the description, or the body of the copy on that page?
The key to staying ahead of your competition in the SEO race is to do more things right. So, think about what they're doing right and what it is you believe you can do better.
To Sum It Up
The bottom line is, if you're hoping to achieve success online, you have to rely on data. There's no way around it.
Finding the right keywords isn't something you can avoid. Not if you want your website to be SEO optimized and rank high in the SERPs. The same is true if you're planning on using paid advertising to drive qualified traffic to your offers.
As you've seen in this post, keyword research isn't as difficult and mysterious as some people would have you believe. Sure, it takes some time and effort to figure out exactly what words and phrases your audience is using. Still, the payoff is more than worth it.
I hope you found this article useful, and that it helps you grow your business and scale your monthly income.
If you're looking for more advice on how to consistently attract new leads for your business, and reliably convert them into sales, I strongly recommend the Wealth Academy Traffic Mastery Intensive course.
You'll learn how to find the most responsive audience, structure irresistible offers around your products and services, and consistently drive qualified traffic on autopilot.
This is your opportunity to leverage powerful strategies to reliably generate more sales and maximize your profits.
You can get the full scoop and sign up for Traffic Mastery Intensive here.
About The Author
Your Millionaire Mentor
Shaqir Hussyin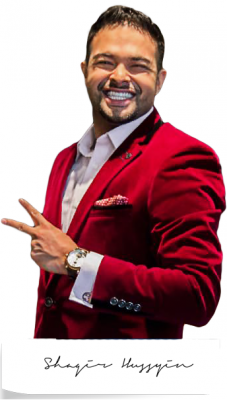 Shaqir Hussyin is the founder and CEO of WealthAcademy.com & Funnels.com. Nicknamed the "Backpack Millionaire", he's invested $350,000 into his own education and training. Whilst traveling to 100+ countries, Shaqir has built over 10+ million dollar brands and attracted over 500,000+ subscribers.
His signature program is now available: Max Income System; 14 Simple Steps To Making Your First $120K
Shaqir is also a highly sought-after speaker and direct response "Sales Funnels" global leader. His work has impacted over 100,000 businesses in 65 different countries. Connect with Shaqir on Instagram, YouTube, LinkedIn & FB Group.

https://wealthacademy.com/wp-content/uploads/2018/03/Keyword-research-A-simple-6-step-processppc5.pngppc4.pngppc3.png.jpg
448
807
Sohail Irfan
https://wealthacademy.com/wp-content/uploads/2018/02/logo-plain.png
Sohail Irfan
2018-06-18 09:00:00
2018-12-12 11:10:18
5 Quick & Easy Steps To Do Free Keyword Research On Google