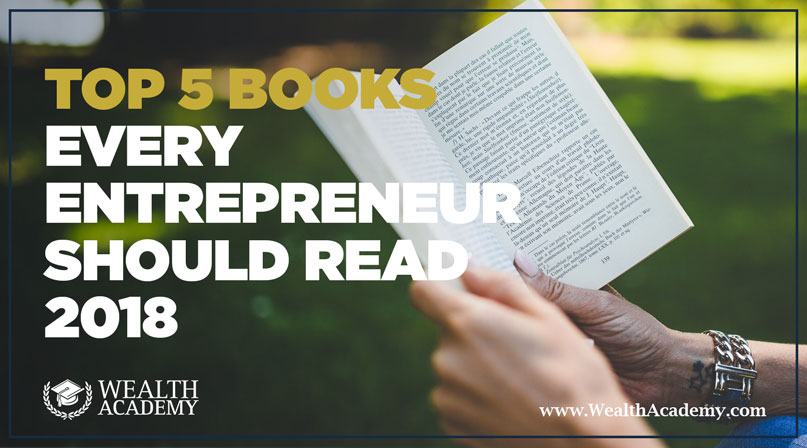 Entrepreneurship books are an excellent source of wisdom, expert advice, and valuable insights.
To me, they are worth more and can provide you with more knowledge than MBA programs.
Countless successful entrepreneurs and CEOs around the world have already proven that having a Master's Degree in Business isn't a necessity for running a thriving business.
In fact, many of them never even attended college, but have managed to rise to the very top of their business and industry.
Furthermore, with the rapid advancement of digital technologies, countless new lucrative business opportunities have emerged, allowing virtually anyone to start their own online business.
However, that doesn't mean everyone knows what it takes to make it in this vast and complex world.  
Instead of jumping in blindly, you should empower yourself with knowledge and wisdom of other successful entrepreneurs, to ensure your business gets off to a great start, and fast-track your journey to online success.
Admittedly, a certain level of experience is required to create a sustainable and profitable online business.

That said, the wealth of information contained within entrepreneurship books can and will help you get started and get to where you want to be with your business a lot quicker.
As entrepreneurs, we're always encouraged to read more in order to expand our knowledge and enhance our skills.

But let's face it, with the vast amount of self-published entrepreneurship books available both online and as hardcovers, not every one of them is going to be worth your while.
So, what should you be reading? I've compiled a list of what I believe are the top 5 books that every aspiring entrepreneur must read, at least once in their life.
I've read all of the books on this list (and have written one myself), so I can say with full confidence that they'll be an invaluable resource to you as a future successful online entrepreneur.
Here Are My Top 5 Entrepreneurship Books That Every Entrepreneur Should Read:
The Backpack Millionaire by Shaqir Hussyin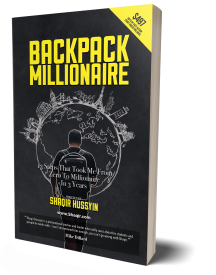 Recognized as one of the most comprehensive books on making money to date, The Backpack Millionaire is a must-read for anyone determined to create a sustainable and wildly profitable online business.
Over the past 7 years, I've invested more than $350,000 into my personal growth. I've expanded on my knowledge as an online entrepreneur by learning from various mentors, coaches, experts, and industry leaders.
I've used that knowledge to create multiple million-dollar businesses and generate upwards of $25 million in sales.
I've distilled all of the knowledge I've gained throughout my career into a single resource – The Backpack Millionaire book.
Of course, this book doesn't contain every online marketing strategy imaginable… It does, however, provide an in-depth guide to creating direct, passive and active online income.
The Backpack Millionaire breaks down my proven 13-step formula for creating a million-dollar business. And it does so in a down-to-earth, easy to understand manner.
It covers a variety of topics, from developing the right mindset and setting a rock-solid foundation for your business, to maximizing your income and having your business run on autopilot.
I wanted to ensure that literally anyone can implement these strategies in their business to replicate my success. Even someone who has no experience whatsoever, and isn't particularly tech-savvy.
This book can and will help you leverage the power of online marketing to create a real, wildly profitable business and build a lifestyle of complete time and money freedom you want and deserve, around it.
The E-Myth Revisited by Michael E. Gerber

In case you haven't heard of the e-myth before, it's essentially a common misconception regarding starting and running a business. The myth states that any entrepreneur that starts a business is inherently qualified to successfully manage, run, and grow it.
As you might've guessed, that's not always the case in practice. More often than not, entrepreneurs start a business venture without a sound plan. Consequently, they face quite a few difficulties on their journey to the top.
The E-myth Revisited tackles the common assumptions and advice related to starting an online business.
One thing Gerber does exceptionally well in his book is explaining the crucial distinction between working "on" and working "in" your business.
In reality, most people looking to start their own business don't exactly know how small businesses work. This lack of experience inevitably leads to failure.
This book does an amazing job of guiding you through the entire lifecycle of a business. It goes from an idea to business maturity, and dispels all the myths surrounding starting a business.
That's why I believe it should be on the very top of your reading list.
The 4-Hour Workweek by Tim Ferriss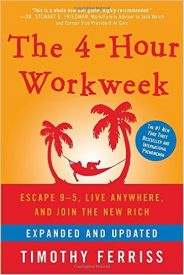 From what I've seen, one of the main reasons people decide to start their own business is the time freedom it provides.
I'm talking about the freedom to spend quality time with friends and family. The freedom to fully dedicate yourself to pursuing your true passions in life.

That's where the appeal of The 4-hour Workweek comes from.

The book talks about various business opportunities that will enable you to lead this type of lifestyle. And, it does so in a fun and engaging manner that will inspire you and motivate you to take action.
Tim Ferriss is a strong advocate of the Pareto Principle (focusing on the 20% of actions that are responsible for 80% of the obtained results). In this book, he illustrates innovative applications of this principle in an online business environment.
Aside from that, The 4-Hour Workweek also offers a bunch of tips and valuable information on building a successful online business. All of this makes it a must-read, in my opinion.
The Art of The Start 2.0 by Guy Kawasaki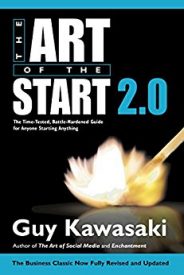 One of the timeless entrepreneurial classic's, Kawasaki's Art of The Start has received overwhelmingly positive feedback from readers over the years. This warranted a second, fully revised, extended edition.
The Art of The Start 2.0 is a more detailed guide to launching and creating a brand-new product, service, or idea, and using it to fuel a successful and profitable business.

Kawasaki understands that there's an overwhelming amount of information regarding starting a business out there.  Furthermore, that information is scattered through different blogs, books, articles, webinars, etc.
He proposes a solution by distilling his decades of experience into a single book. As a result, the 2.0 version is 64% longer. It offers his latest insights and practical advice on various topics like social media, crowdfunding, cloud computing, etc.
Guy Kawasaki stresses the major changes in the business world in the past decade. He then explains how to fully utilize the newly emerged tools to build a strong team, create a great product and/or service, and stay on top of the competition.
Grit: The Power of Passion and Perseverance by Angela Duckworth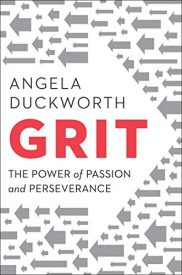 Although it tackles other areas of life aside from business, like parenting and studying, I personally believe this book will be of tremendous help to you as an entrepreneur looking to start your own business.
Why is that? Well, simply because it does a wonderful job of explaining one simple truth. The truth that somehow seems to elude the vast majority of people:

Exceptional results can't be attributed to talent alone. Rather, they are a blend of passion and perseverance, which Duckworth calls "grit".
I can't tell you how many young, talented, promising entrepreneurs I've watched give up on their business, before they hit the big breakthrough.
As you start building an online business, you will inevitably have some ups and downs. You'll more than likely hit a few roadblocks before you achieve success. And that's perfectly fine.
That's what this book is all about – what goes on inside your mind when you face challenges and difficulties. It talks about getting up when you fall down. It shows you how to push through the hard times until you've reached your desired goals.
If you have limiting beliefs that are preventing you from realizing your full potential, I definitely recommend this book.
Conclusion
I believe that, from time to time, we should all just slow down and take the time to read a quality book. Especially if it helps expand our knowledge on the subject we're passionate about.
If your passion and goal is to escape the 9-5 grind, build your own rock-solid, wildly profitable online business, and be your own boss – then you definitely want to read through the entrepreneurship books on this list.
Each of them provides a wealth of valuable information and practical advice. They'll all serve as valuable guides you can always turn to, at any point in your business.
So, are you ready to start your adventure and make your dream business a reality?
Then click here to discover how you can get a FREE hard copy of my Backpack Millionaire, and begin your journey to becoming a successful online entrepreneur today.
This is an extremely limited offer, since only 1,000 copies were printed.
Once they're all gone, I'm afraid you will have missed out on this incredible deal. So don't hesitate – get your free copy while you can.
About The Author
Your Millionaire Mentor
Shaqir Hussyin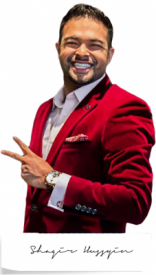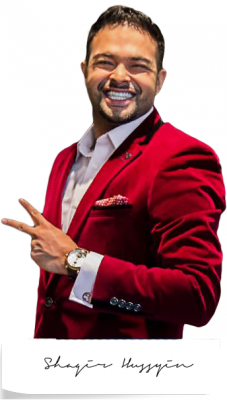 Shaqir Hussyin is the founder and CEO of WealthAcademy.com & Funnels.com. Nicknamed the "Backpack Millionaire", he's invested $350,000 into his own education and training. Whilst traveling to 100+ countries, Shaqir has built over 10+ million dollar brands and attracted over 500,000+ subscribers.
His signature program is now available: Max Income System; 14 Simple Steps To Making Your First Income Online.
Shaqir is also a highly sought-after speaker and direct response "Sales Funnels" global leader. Shaqir's work has impacted over 100,000 businesses in 65 different countries. Connect with Shaqir on Instagram, YouTube, LinkedIn & FB Group.
https://wealthacademy.com/wp-content/uploads/2018/02/Top-5-books-every-entrepreneur-should-read-2018-WA-BLOG-POST.jpg
448
807
Shaqir Hussyin
https://wealthacademy.com/wp-content/uploads/2019/11/logo-plain.png
Shaqir Hussyin
2018-02-07 00:00:00
2018-12-20 12:18:07
Top 5 Entrepreneurship Books Every Entrepreneur Should Read In 2018