If you've been reading my blog, you already know that I feel strongly about webinars. But, do you know why I love automated webinars so much?
I've talked about the value they add to your marketing strategy, at great lengths in the past.
So, I won't waste your time by repeating myself.
Instead, here I'll talk about webinar automation and the advantages it can give you.
Live Presentations Vs Automated Webinars
The most obvious drawback of LIVE webinars is that they take place at a specific time and date.
Only the people who can afford to take time from their schedule at the said time are able to attend.
The limitations of a live event might prevent most of your target audience for actually joining the webinar.
Hence, they'd miss out on the amazing content you prepared for them.
In other words, it's a missed opportunity to generate new leads. In turn, you're losing potential customers.
Automated webinars offer a good solution to this problem. They allow your audience to request an on-demand version of the event, which they can watch at their leisure.
They are a great way to engage with prospects at a time that's most convenient for them. Besides, you don't have to figure out a time and date that would fit a wide range of schedules.
That said, a good portion of marketers still dismiss automated webinars. Mostly due to a flawed belief…
They believe that these webinars fail to deliver the content in the same engaging way that live webinars do.
The truth, however, is that it all comes down to the amount of time and effort invested in content creation. If you simply scrap together a bunch of slides and present them in a boring way… Then your automated webinar won't yield results.
If you approach them with the same enthusiasm and energy as you would a live webinar, and create valuable content that grabs the audience's attention and keeps them engaged – it will have a strong impact and you will achieve your marketing goals.
And like I mentioned, automated webinars do hold several advantages over live events.
So, let's take a look at the 5 biggest benefits of running automated webinars:
1. Automated Webinars Save You A Ton Of Time
Live webinars take a ton of time to plan out, prepare, and properly execute.
You need to create compelling registration pages… Then there are promotional, reminder, and post-webinar email campaigns.
You also have to rehearse the webinar multiple times with all the speakers, and so on…
And if you choose to run the same webinar again, you have to go through the entire process once more.
The beauty of automated webinars lies in the fact that you only have to produce them once. And, you can run them as many times as you want.
Once you create the content and host the video on your website, it's readily available to your audience. They can watch it whenever they choose.
You're not limiting them and yourself with a tight time-frame. In fact, you're removing time from the equation altogether.
You're also relieving a lot of the stress caused by time constraints. First of all, you can take your time and ensure that you create top-quality content for your audience.
With live webinars, you're constantly under pressure to meet the deadline. You have to have a presentation ready for the live event.
This pressure might reflect poorly on the content quality.
With webinar automation, you're not racing against the clock.
You simply upload the video once it's completed, fully optimized, and ready to be enjoyed by your audience. 
2. They Are Readily Available
Like I said, one of the main benefits of an automated webinar is that it's always available.
You can choose to present it as an on-demand video.
Or, you can run it at precise time intervals (e.g. every 4 hours).
It makes little difference. There's no risk of 'missing out', as with live webinars.
When prospects are genuinely interested in your business and the topic… They will want to learn more about the products and services you provide. They'll be eager to see the solution you're offering to their burning problems.
Automated webinars let them to do just that! They don't have to go out of their ways and change their entire schedules around a live presentation.
That's what makes webinar automation a powerful tool in your marketing arsenal.
It allows potential customers to learn about your company and your solutions whenever they feel ready. They don't have to plan their activities around your schedule.
If you promote your automated webinars well, it shouldn't be too hard to find for your audience.
Once you create an automated webinar, write a couple of emails. Let your existing and new subscribers know they can watch it.
Commit to using the automated webinar as a tool to generate leads and drive sales.
Add a sidebar that promotes it on your homepage.
Add a banner to your blog.
Promote the video on social media to get more people to interact with the amazing content you created for them.
3. They Are A Lead Generation Tool That's Always "ON"
The registration page for your automated webinars performs the same function as the landing page for your lead magnets.
The visitor is required to opt-in in order to gain access to the video.
Live webinars only generate leads prior to the actual event.
On the other hand, automated webinars can technically work as a lead generation tool indefinitely.
In other words, they allow you to automate the lead generation process. They consistently acquire qualified leads and customers, without you having to do any extra work after creating and uploading the content.
The key to maximizing your revenue lies in automating a bigger portion of your business.
This leaves you free to invest your time into other marketing activities that bring in new customers and generate sales.
Automated webinars allow you to do exactly that. You can basically "set them and forget them".
They'll continue generating leads and promoting your offers for years to come.
4. They Are Easily Shareable
With live webinars, once the presentation is complete, there's only one way to get more value out of them… By repurposing the webinar content.
However, that takes a lot of extra time.
You have to figure out how to convert the webinar into a blog post. You need to put together a slide deck. Or rewrite the content into an eBook, or another piece of content you can use for other marketing purposes…
Automated webinars, however, can shared quite easily by people who enjoyed the content.
With a live webinar, the best scenario you can hope for is a sale. Still, it needs to convince the prospect to buy your products and services.

Automated webinars can accomplish the same goal. Yet, they have an innate advantage, on top of it.
The viewer can share the link to the video with friends and colleagues and generate new leads & customers for you.
If a prospect finds the content of your automated webinar valuable, they will want to share it with others.
This boosts your exposure, and attracts more people who are interested in the same topic.
With live webinars, they are stripped of that opportunity. Once the event has finished, the best they can do is share their impressions with others. Which means they're simply paraphrasing what they've learned.
Automated webinars can be accessed at any time by opting in on your registration page. This allows you to get MORE qualified leads through word-of-mouth referrals.
5. More "Face-Time" With Your Audience
Another huge advantage of automated webinars is the fact that they give you more time to interact with your prospects.
True, you're not technically talking directly to them when they watch a pre-recorded webinar…
But still, you are giving them more time with the "face" behind the company.
This gives your business a more "real" and personable feeling. It also allows you to form stronger relationships and instill trust in your target audience.
You can host the webinar yourself, or have a member of your team or an expert presenting the content. Regardless, the tone of the presentation needs to allow the viewer to connect with your brand on a personal level.
An automated webinar that delivers personable content, and offers a specific solution to the viewer's problem will make your business more relatable and easier to connect to. Thus, the prospect will be much more likely to purchase the product/service you're promoting on the webinar.
Final Thoughts

Automated webinars are an extremely effective way to boost your marketing efforts. They allow you to generate qualified leads, and drive more sales, on autopilot.
If you want to learn how to leverage the full potential of webinars to grow your business and maximize your revenue, then the Wealth Academy Webinar Marketing Specialist Program is perfect for you!
The program is designed to empower you with knowledge. It will help you develop the skills to create powerful webinar campaigns that get results.
Click here to discover how you can become a Wealth Academy Certified Webinar Marketing Specialist.
About The Author
Your Millionaire Mentor
Shaqir Hussyin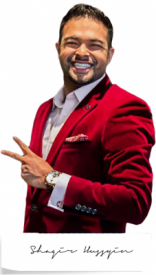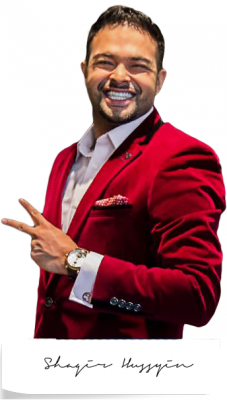 Shaqir Hussyin is the founder and CEO of WealthAcademy.com & Funnels.com. Nicknamed the "Backpack Millionaire", he's invested $350,000 into his own education and training. Whilst traveling to 100+ countries, Shaqir has built over 10+ million dollar brands and attracted over 500,000+ subscribers.
His signature program is now available: Max Income System; 14 Simple Steps To Making Your First Income Online.
Shaqir is also a highly sought-after speaker and direct response "Sales Funnels" global leader. Shaqir's work has impacted over 100,000 businesses in 65 different countries. Connect with Shaqir on Instagram, YouTube, LinkedIn & FB Group.
https://wealthacademy.com/wp-content/uploads/2018/07/5-Biggest-Advantages-Of-Automated-Webinars-Cover.png
315
560
Sohail Irfan
https://wealthacademy.com/wp-content/uploads/2018/02/logo-plain.png
Sohail Irfan
2018-11-28 11:10:40
2018-12-20 11:15:06
5 Biggest Advantages Of Automated Webinars