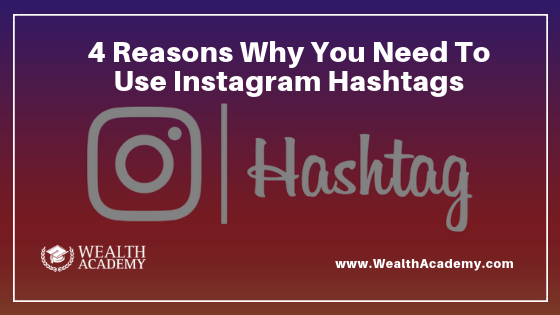 Instagram hashtags are a vital feature on the platform.
They make it way easier for brands to get their message to the right people, and for the average users to find the content they'll enjoy.
Whether you hate them or love them, you can't deny one simple fact:
On average, posts with at least one hashtag generate over 12% more engagement than posts without hashtags.
Before we delve into why you should utilize Instagram hashtags, let's see how they work first.
The primary function of Instagram hashtags is categorizing the content on the platform.
Whenever you post a new piece of content on Instagram, you have the option to include a caption and hashtags in the post.
Note that number of hashtags is limited to 30. However, that should be more than enough to cover all the relevant topics/keywords.
Here are some of the hashtags I frequently use on my posts, to ensure they're more easily discovered by my target audience: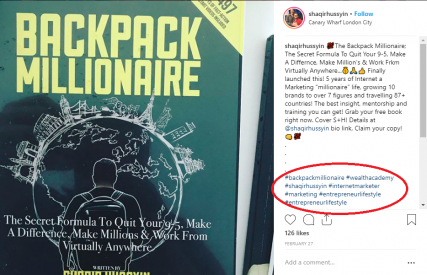 By using these hashtags, I'm essentially making it a lot easier for people who are already interested in these topics to find my content.
That's what hashtags do – they facilitate the content discovery process.
In that sense, hashtags create a win-win situation.
You get to reach laser-targeted audience, while they get to find exactly the content they're looking for on the platform.
Now, let's take a look at the 4 main reasons for using Instagram hashtags:
Instagram is constantly changing & evolving.
Each new update adds a new feature, or refines an existing one, to further enhance the experience of all users on the platform.
One such feature, that you'll definitely find interesting, is the ability to analyze the effectiveness of your hashtags.
However, to utilize this feature, you'll have to create an Instagram business profile or switch to one.
After doing so, you can see how your hashtags perform simply by clicking the desired post and selecting "View Insights".
This will open up a new page where you can see the post's reach, as well as impressions.
Impressions now include data which allows you to see how the audience found the post.
#2 – Users Can Now Follow A Specific Instagram Hashtag
Earlier, you only had the option of following other users on the platform.
However, with an update that rolled out earlier this year, you now have the ability to follow hashtags you believe are relevant to you.
In my opinion, this is an awesome and much-needed feature. Now, you can stay up-to-date with all the relevant topics, even if you're not following the person who posted the content.
Another reason why this is great is because it automatically extends your reach, if you're already using Instagram hashtags.
It makes it much easier for new people to discover your brand on the platform.
They just have to follow the hashtags you're frequently using.
Your posts will appear in their feed, and if they like what they see, you'll gain a ton of new followers.
Following a hashtag is identical to following a profile. You just have to find the hashtag you like, open up the hashtag page, and press the Follow button.

Another relatively new feature allow you to include clickable hashtags in your Instagram bio.
In other words, it's like adding a call-to-action to your bio, which will promote your community and highlight your branded content.
What's even better is that there are no complicated options you'll need to enable to start utilizing this feature.
In fact, all you need to do is add the '#' symbol before a relevant word in the bio. Then, Instagram will automatically convert it into a clickable link.
Whenever someone clicks on it, Instagram will send them to that hashtag.
For instance, say  you're using a branded hashtag on all your posts.
Adding it to your bio would mean that, by clicking on it, users will be able to see all posts that share that hashtag.
Here's an example directly from Instagram's Info Center: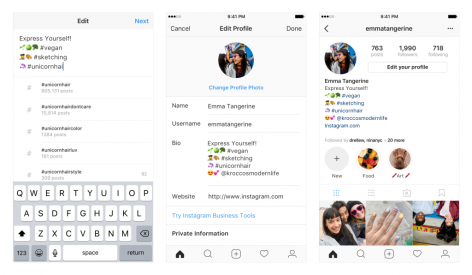 Another great way to boost your visibility on Instagram is by adding hashtags to your Instagram Stories.
You can literally go nuts with the story hashtags, if you want:
Just make sure not to go overboard…
What this means is that, once you've added a hashtag to a Story, users can find said story through the Search & Explore page.
When someone searches for that hashtag, there's a good your story will appear in their Story queue.
Final Thoughts
Using the right Instagram hashtags can dramatically boost your visibility on the platform.
In turn, this will allow you to quickly gain tons of new followers.
It seems that the people behind Instagram really want to deliver the right type of content to the right people.
Both the average users and brands on the platform can greatly benefit from hashtags.
For average users, they can now find new profiles whose posts they'll enjoy, simply by following a specific hashtags.
For you, this means that including hashtags in your posts will help your content be found by your target audience.
In other words, when used correctly, hashtags have the potential to significantly boost your engagement.
So, next time you post something on Instagram, consider which hashtags you should include. Don't just put the '#' in front of any word that crosses your mind.
Do some research, see which hashtags are trending, and add them to your posts. When done correctly, you will see the number of likes and comments on your content soar.
What's your take on Instagram hashtags? Let me know in the comments below!
Want to learn how to consistently create engaging content your audience will love? 
I'm sure you've heard the saying that "content is king".
That's true, but only when the content you're producing is relevant, valuable, interesting, and engaging.
Poor quality content will often do more harm than good. So, do you want to step up your game on Instagram and other social media?
Do you want to attract thousands of new, red-hot leads, and convert them into paying customers?
If you're looking for a tested & proven, step-by-step formula for creating premium quality content…
Then I invite you to enroll in the Wealth Academy Content Marketing Specialist Certification Program TODAY!
This is a unique opportunity to get trained & certified on how to consistently create awesome content and develop effective content marketing campaigns.
Boost your online visibility, grow your brand, and scale your profits with Wealth Academy.
Click here to discover how you can become a Wealth Academy Certified Content Marketing Specialist.
About The Author
Your Millionaire Mentor
Shaqir Hussyin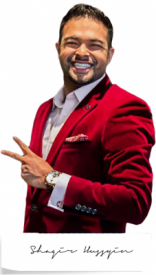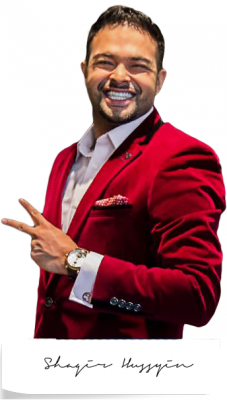 Shaqir Hussyin is the founder and CEO of WealthAcademy.com & Funnels.com. Nicknamed the "Backpack Millionaire", he's invested $350,000 into his own education and training. Whilst traveling to 100+ countries, Shaqir has built over 10+ million dollar brands and attracted over 500,000+ subscribers.
His signature program is now available: Max Income System; 14 Simple Steps To Making Your First Income Online
Shaqir is also a highly sought-after speaker and direct response "Sales Funnels" global leader. Shaqir's work has impacted over 100,000 businesses in 65 different countries. Connect with Shaqir on Instagram, YouTube, LinkedIn & FB Group.
https://wealthacademy.com/wp-content/uploads/2018/07/4-Reasons-Why-You-Need-To-Use-Instagram-Hashtags-Cover.png
315
560
Shaqir Hussyin
https://wealthacademy.com/wp-content/uploads/2019/11/logo-plain.png
Shaqir Hussyin
2018-12-07 12:08:47
2018-12-20 11:14:45
4 Reasons Why You Need To Use Instagram Hashtags